Night Lights Weekend Wrapup Dec. 9-12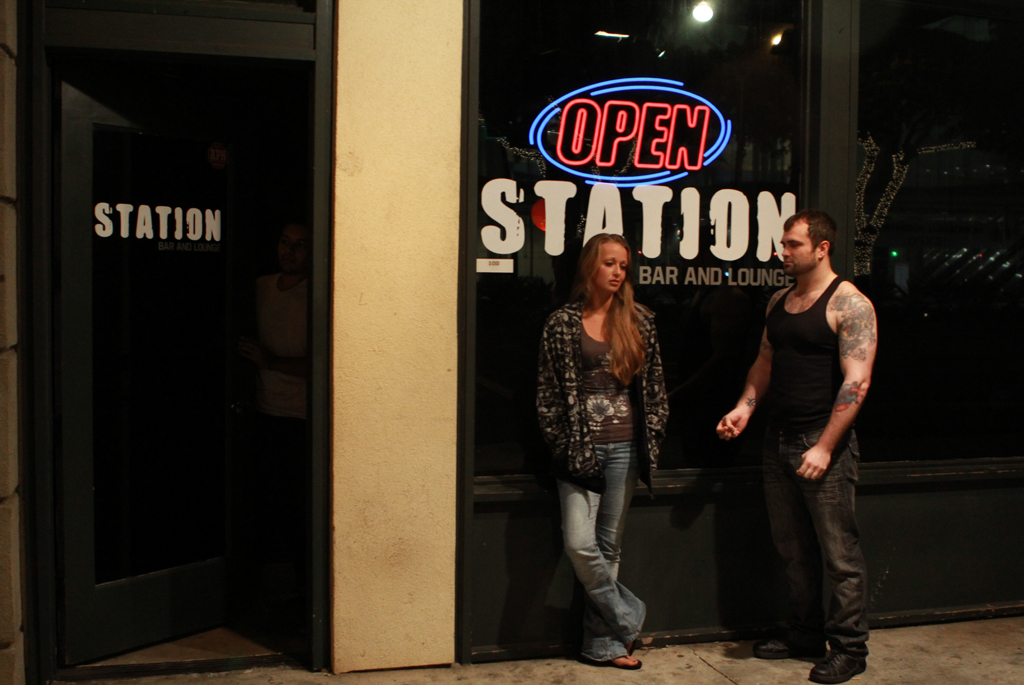 It's the constant flux of the nightlife scene here in Hawaii that makes it endlessly interesting to observe and be a part of. We've had quite a few new nightlife openings recently, including Rakuen in Chinatown and Surfer The Bar at Turtle Bay Resort. On Friday, I finally got a chance to check out Blane Nishizawa's new spot, Station Bar & Lounge, at 1726 Kapiolani Boulevard, across from 7-11 and the Hawaii Convention Center.
Folks in the music scene might know Blane as a promoter, owner of Fifteen07 Music Studio and former guitarist for the Supersonic Space Monkeys… kids in the underground rave scene will probably remember his Kakaako venue, The Spot, which hosted raves and all-ages music shows.
Station is a lot more in the middle of things, although finding a place to park (there's a paid lot next door and another one they share with Rock-Za in back) might be challenging if it's your first time there. A small, neat square venue, Station has just enough room for a live band and a small audience. The official grand opening on Friday was my first time there, although they've been open for a while. Take a look!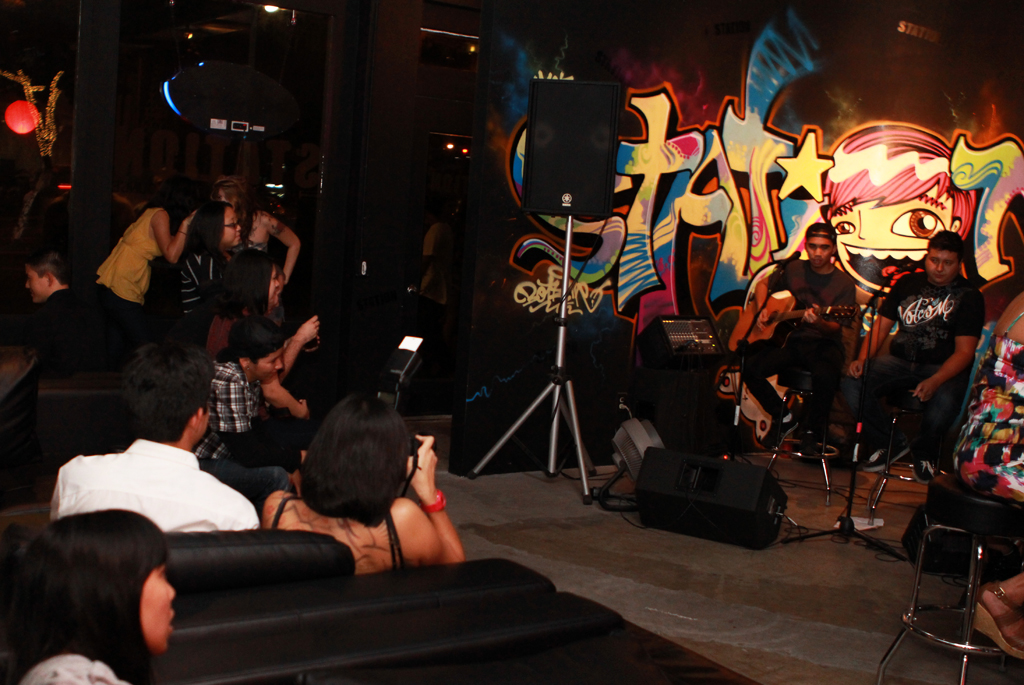 After leaving Station, I headed back into Chinatown for the Dark Alice in Wonderland Ball at The Venue. Camera Obscura's first event collaboration with Portland-based promoters Decadent Events, the party didn't bring out a large crowd, but those who came were dressed in really impressive costumes. Take a look at photos of the fashion show and the costume contest:
Portland is one of those awesome cities that I'd love to see Honolulu share more of a nightlife exchange with. Last time I was there, I dropped in to my friend DJ Non's goth/'80s night at the Fez Ballroom, a few months after he came over to DJ here. This time, his colleague, DJ Sin, came over to spin industrial music for us. Keep 'em coming, guys!
Saturday, I started the night off by spinning Slow & Low, a monthly dubstep night at Lotus. Then I headed across the street to Magnetic at Bar 35, the second old-school techno/trance/clubstep night by the folks who threw Audiobahn at The Venue a few months ago. It was the kind of music that makes you go "Oh my god, I haven't heard this song in FOREVER!" Think "Sandstorm" era trance classics, mixed with '90s electronica and some newer stuff.
For various reasons I didn't get a chance to see the Goapele show, but I heard it was good. Tell me if you went.
Sunday I pretty much took it easy, reading books on my Kindle Fire for most of the day, and finishing with a special At Sea and Clones of the Queen show at Mercury Bar.
At Sea, since their return to the scene earlier this year after a few years on hiatus, is still the only shoegaze/progressive rock band we have in Honolulu, and the band is something of a legend. It's hard to describe the emotional intensity of the music produced by this group of extremely talented musicians, but it's always a transcendent experience. If you like Explosions in the Sky, Blonde Redhead or moody noise rock, you'd love them. Sorry for the photo quality, all I had was a point & shoot.
And that was, more or less, my weekend… how was yours?
Next week, there are a few things to get excited about: The Standard (formerly Oceans 808 at Restaurant Row) reopens with the pau hana business professionals Nextworking event on Thursday, while Super CW hosts her always-epic Best Of party at 683 Auahi St. in Kakaako, right around the corner from Eat the Street, until midnight. On Saturday, Paul Oakenfold makes an appearance outside at Sea Life Park, and Beats Antique returns to Showbox Honolulu for a show with the Hawaii Fire Artists.
See you around!