Night Lights Weekend Wrapup Aug. 26-28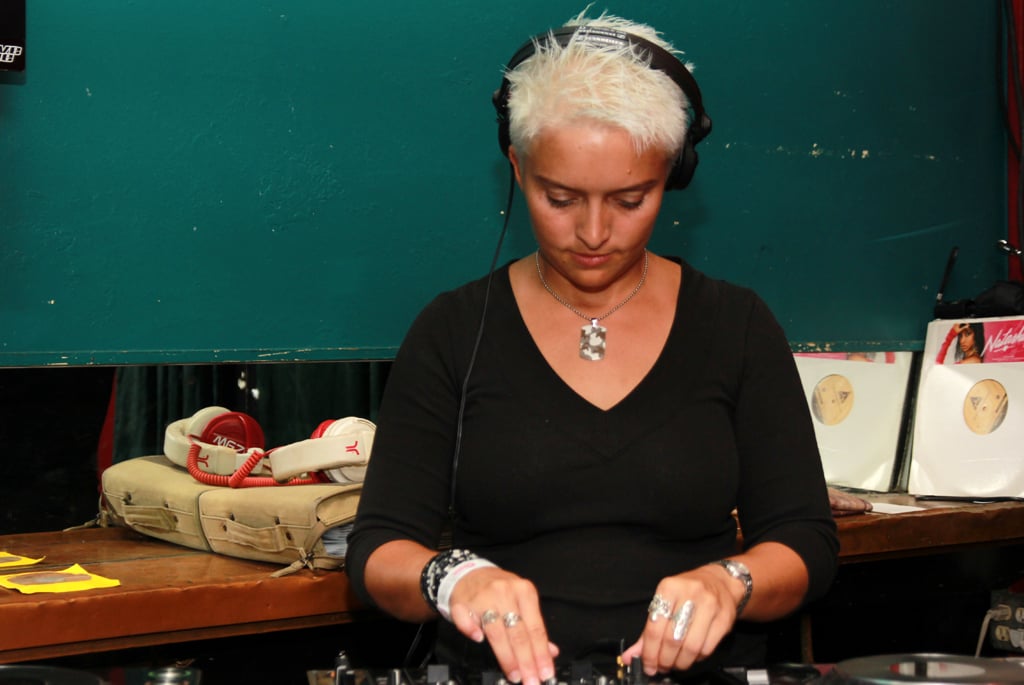 Some people say smartphones are overrated, but every weekend, I realize exactly how much of my memory and organizational skills I put onto my phone, just to leave space for everything else that's going on. Ask me what's going on next weekend, or even tomorrow, and I'm notorious for pulling out my phone and checking. Ask me what happened a week ago, and I'll do the same thing. Seriously, I can't be bothered to remember… and why should I, when I have a small device in my pocket that's capable of so much?
Yes, I have a codependent relationship with technology. Every time I get out of cell phone range (which is about twice a year max), I feel the severing of an almost tangible link to the rest of the world. Suddenly I feel cast adrift, disorganized, as though part of my mind is missing.
It's strange how having a smartphone has affected my memory. I can remember that I was the 85th person to check in on Foursquare at Eat the Street last Friday, but I can't for the life of me remember what I had for lunch… unless I tweeted it and can go back and look.
When I look back at what I tweeted from this month's Eat the Street, though, a few words can trigger the memory of biting into a slice of delicious white truffle oil & portabella mushroom pizza, straight out of Inferno Pizza's brick oven, while watching the beautiful sunset over Kaka'ako.
No, I wasn't taking pictures (I was just there for dinner), but you can see photos and video by the rest of the Nonstop team here:
As soon as I finished eating, I headed over to The Waterfront Aloha Tower for the Island Summer Massive, with Hot Rain, Fiji, Na Drua, Siaosi and headliners Three Houses Down from New Zealand. Normally, I don't get to concerts that early, but watching the opening ceremonies, with a kupuna and traditional Polynesian dance, was a treat. Here are some more pics:
After a couple hours, I headed into Chinatown for KTUH FM's seasonal Dub & Bass night at Lotus. I expected some interesting, out-of-the-ordinary music, and I wasn't disappointed. From dub-influenced drum & bass and techno to dubstep to some musical genres that I couldn't even place, the DJs played a variety of very danceable stuff all night to a club that was crowded until closing. Guest DJ Ted Ganung, who they found in New York, killed it and drew plenty of admiring remarks from the crowd and the other DJs there.
I'd heard that house music DJ Randall Jones was spinning at Indigo on Asylum's night at the same time, so I hopped over there with some friends to check it out, and found my yoga instructor, DJ Saya, playing some really nice drum & bass in the Green Room.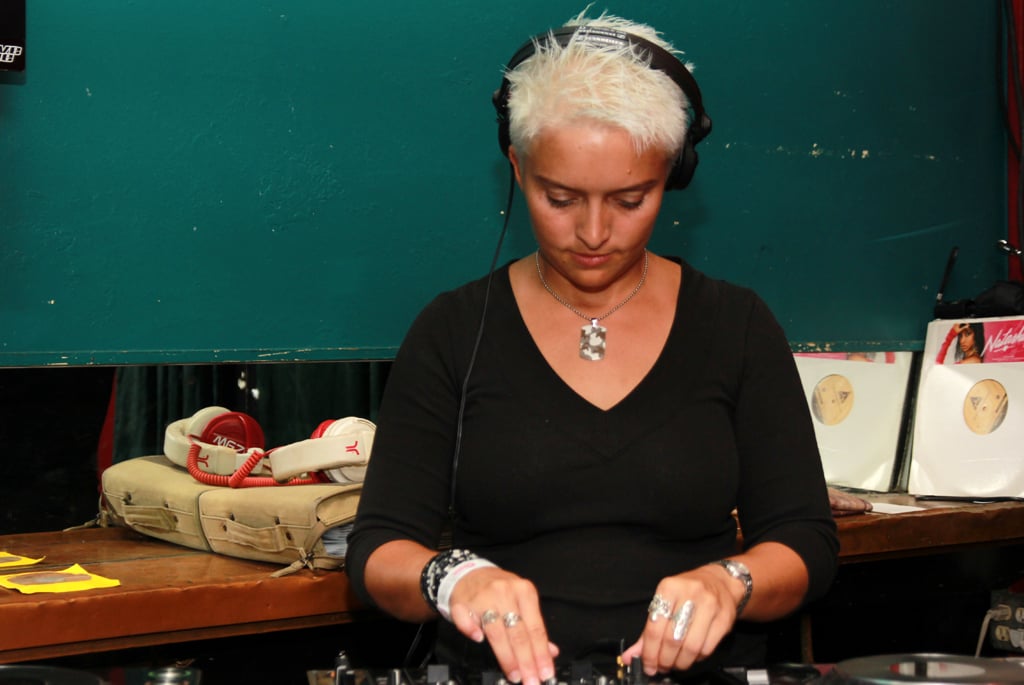 There was sooo much stuff going on Friday, and fortunately, Nonstop had a few other awesome photographers out on the street for most of the good stuff. Check out Riana Stellburg's pics from Ill Hill Society's EP release party:
Also, Dallas and Ed were at the crowded-to-capacity-all-night Live Tribute to Amy Winehouse show, with The Bentos, Taimane Gardner and Kings of Spade.
Check out Dallas' amazing black & white photos on her blog.
Saturday started off with an inconvenient lack of sleep and a great deal of caffeine, as I headed out early to Ala Moana's Centerstage for a fashion show/cosplay presentation that I'd been involved with for a couple weeks. The Haus de Slaughter fashion show was put together by a former model named Ramaek in honor of one of his friends, Krystl Slaughter. The show had a few different styles represented, including anime cosplay, steampunk and gothic lolita. Here's one photo; you can find the rest on Facebook if you're interested!
Later on that night I headed to Chinatown for the grand opening of thirtyninehotel's new night, Keep it Upp, and some yummy Dragon Punch made by master bar chef Christian Self. It wasn't that busy (might have been because of the rain), but there was a relaxed vibe and people were really enjoying themselves.
Then I dropped in on Eurotrash at Lotus:
And 80s Pop Muzik's Wild West-themed night at Bar 35:
I'd intended to (but didn't get a chance to) go to Oceans for Piranha Room, their last party before closing for renovations. According to Cydney Chu, the remodeled and rebranded Ocean Club is shooting for an Oct. 29 reopening date, just before Halloween.
At the end of the night, I dropped in to Longhi's at Ala Moana to wish my friend AJ Katana a happy birthday. He and his girlfriend Amy Brookes were throwing a private pirate-themed party in style, with a house music DJ, a full bar and some friends and family. Here they are; look at those outfits!
Whew! That's about it for the weekend…
Next weekend is Labor Day Weekend, so you know there's good stuff going on; a few things worth checking out are the Nextworking professional pau hana mixer at Chai's Island Bistro on Thursday, First Friday (of course!) and Dubkonscious at NextDoor and Estria's Invitational Graffiti Battle at the Honolulu Academy of Arts (Linekona Center). Sunday, there's a ton of stuff going on too, including another Bacardi Pool Party and KTUH's The Got Rice Fest at NextDoor.
See you around!