New year, new poke shop in Kalihi
Aloha Cones' new spot is in the same building as Rainbow Drive-In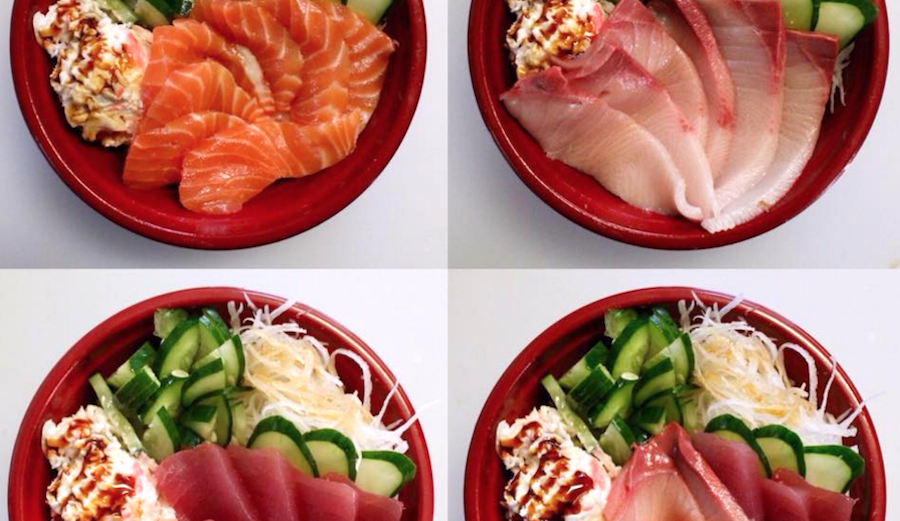 Sponsored
Just in time for the new year, Aloha Cones has opened in Kalihi's new foodie hotspot. The poke bowl specialist that started with a tiny shop on Kinau near the Board of Water Supply and followed with a second location at Pearlridge is the newest tenant in the building at School and Houghtailing that also houses Rainbow Drive-In and Gyu-Kaku Japanese BBQ.
A fan favorite at Frolic's 2018 Honolulu Pokefest, Aloha Cones brings its menu of poke bowls, poke salads and specialty bowls including chirashi sushi, unagi and shrimp tempura to the heart of Kalihi. All bowls come with sushi rice. Grand opening for the new spot, which replaces the original Kinau Street location. is scheduled for mid-January.
With this, a one-block stretch of North School Street is now home to Aloha Cones, Rainbow, Gyu-Kaku, Helena's Hawaiian Food and Mexico Restaurant. That's pretty wild and eclectic. And super ono.
Aloha Cones
1339 N School St. #1033
842.POKE (7653)
Mon-Fri 10:30 a.m. – 7:45 p.m., Sat-Sun 10:30 a.m. – 4 p.m.
alohaconeshawaii.com