New series with Hawaii roots explores Asian food in America
"Family Style" starts online today — and yes, it will make you hungry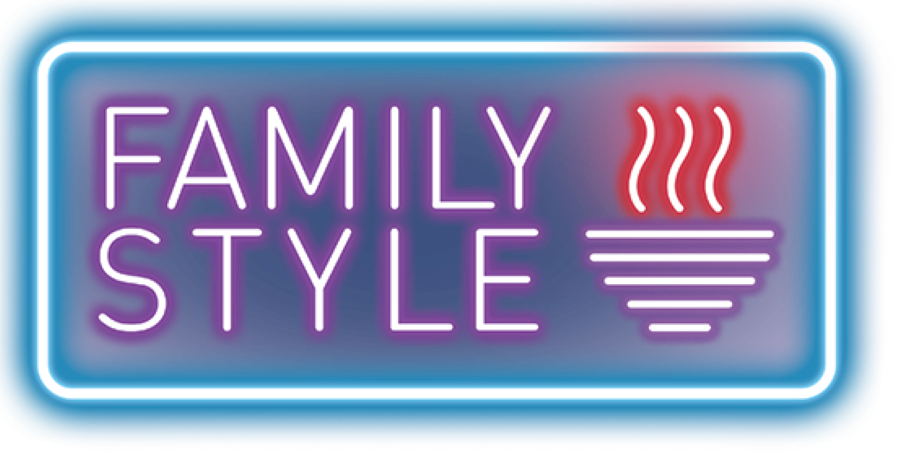 At a Chinese restaurant in California's San Gabriel Valley, four people sit at a table. They're all Asian-American, and they're contemplating the spread of pig's ears, intestines, stir-fried liver and pig offal congee in front of them. If the dishes are familiar to some, it's food they grew up eating only at home, that they might even have been ashamed of. "So we're all doing ear first?" the woman says. She looks doubtful. As she starts nibbling, her expression changes to delight. "Oh!" she exclaims. "Oh, I like this!"
We're watching "Family Style," a new online series that's available starting 9 a.m. Hawaii time (noon PST) today, May 13 on YouTube, Stage13.com and Facebook Watch. The show strives to demystify Asian food for mainstream Americans used to stripmall menus of fried rice, pho and curry. And that's just the beginning. From there, it explores where Asian-American food has evolved on the food scene today.
"It's not about going there and showcasing the cultures. It's kind of a layman's approach," says Anderson Le, one of the show's producers. "Especially with Asian-Americans, the children of immigrants have parlayed their traditional cuisine and made it their own. If we grew up with people dissing our food, we wanted to say this is the extension of an immigrant family who runs a restaurant and the children formulate the next generation of their cuisine."
Le is a local boy and the longtime artistic director of the Hawaii International Film Festival. Over the years he's brought many wonderful food-centered films from around to world to Hawaii. Now he's bringing the world into modern Asian food scenes shot in Hawaii, Asia and the Mainland. The 12 episodes run about 11 minutes each, with mouthwatering scenes of eating amid lively "family-style" conversations. You'll recognize Daniel Dae Kim ("The Good Doctor," formerly "Hawaii Five-0") and Hudson Yang ("Fresh Off the Boat") in the first episode, as well as Le's family's restaurant, The Pig & The Lady in Honolulu's Chinatown.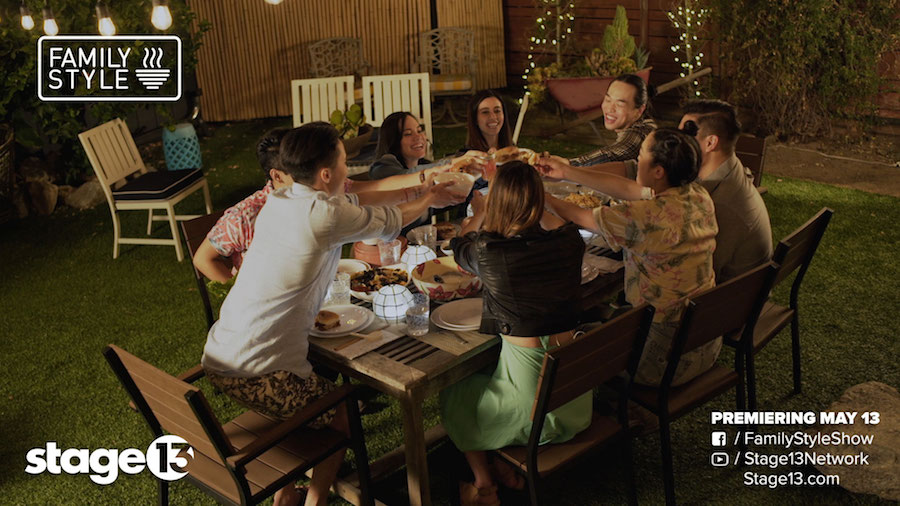 I was particularly struck by the "Nose to Tail" episode. Over the last 10 to 15 years, eating every part of an animal has become trendy in this country, and as our hosts dig into the pig offal congee and intestines, one jokes that the same offal he grew up embarrassed to be eating with his family is now fashionable and expensive. You get the message: This is the food we grew up with; now we want to see it outside Asian restaurants for other people to appreciate and enjoy. You might even want to go out and find some delicious pig's ear.
You can watch the first two episodes of "Family Style" from Monday, May 13 through Stage13.com and Facebook Watch. After that, new episodes will be available every Monday and Thursday until June 17.