New restaurants/Coming soon/Closed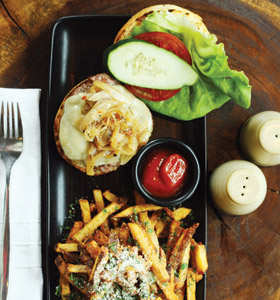 Just opened:
In the former Richo space (and before that, Momomo) is Katsu, featuring, well, katsu. Not just pork and chicken, but also expect to see other things like tomato rice and zucchini panko-battered and fried. Other fried items include chicken karaage and tempura. Want all of the above? Then you'll probably want the "Mega-Plate" which includes all that and a food bar of miso soup, curry, dessert and more. I'm going to deep fry my amazement and eat that, too.
3008 Waialae Ave., 734-2222, katsu-hawaii.com
Sakura Terrace's doors have been open since November 2011, but the official grand opening was this week. This is the second venture by Katsue Ichikawa, who opened Sushi2Go on Beachwalk in Waikiki. The menu focuses on chirashi, with bowls like a spicy ahi and ikura don and yellow tail and ahi don.
1240 S. King St., 591-1181, sakuraterrace.com
Coming soon:
Peter Merriman's Hale Aina award-winning Monkeypod Kitchen in Wailea will open an Oahu outpost this fall in Ko Olina Resort, bringing its pizzas and made from scratch cream pies and burgers. The new 10,000 square foot restaurant will feature an exhibition kitchen, sushi bar and 36 craft beers on tap.
Pint and Jigger takes over the Kochi space, with a planned summer opening. Craft beers and cocktails will be the focus (as hinted by the name), with food to match.
Closed: Hosojin Japanese Lamb BBQ