New Midnight Hi delivers midnight munchies
Midnight Hi is satisfying late-night appetites for spicy mac and cheese, giant cookies and assorted fries by the pound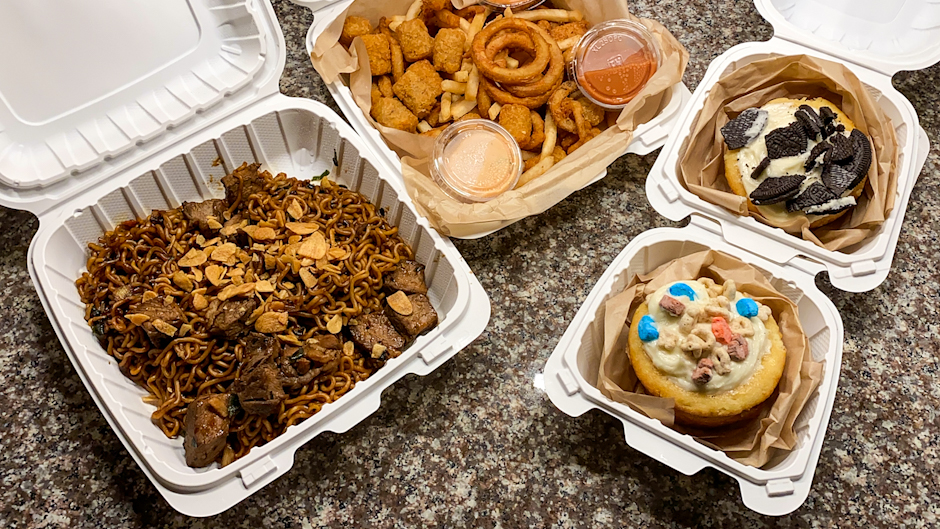 Enormous chocolate chip cookies bigger than your head. Two pounds of assorted fries with tubs of dipping sauce. Tater tots covered with mac and cheese, sriracha aioli AND Flaming Hot Cheetos. It's clear that all inhibitions are lost when you order delivery from Midnight Hi, the latest business pivot to emerge during the COVID-19 pandemic. Then again, who cares about inhibitions when the munchies hit hard between 8 p.m. and 3 a.m.?
Midnight Hi surfaced on Instagram a couple of weeks ago and immediately caught our attention — not just because of the stoner menu, but because of the names of the dishes. There's no inhibition here either. There's Fry Party (the two-pound assortment of fries, curly fries and tater tots), Stretch-Mark Cookies (the enormous ones, and yes they look like that), Baby Stretchmarks (same things but smaller) and Hey Fat Ass, which is described as "all the flavors of the State Fair": deep-fried Oreos, funnel cake churros and deep-fried cookie dough.
See also: French Fryday: garlic, parsley & bacon fondue
There's delivery if you live within six miles of Kakaako; otherwise you can pick up — at Aloha Beer. "Our family (is a major investor in) Aloha Beer Co. in Kakaako" so Midnight Hi uses the same permitted kitchen, explains Candice Sombrero Ishikawa. "Since we've had to shut down for COVID, we're experimenting with different concepts at the moment including this late-night delivery model!"
It's worth noting that just weeks earlier, her dad, Steve Sombrero, teamed up with Da Spot Healthfoods and Blue Water Shrimp to launch Malama Meals, which to date has delivered more than 300,000 free meals to kupuna and at-risk communities around Oahu.
Thomas Obungen and Kelli Shiroma Braiotta order their own fried feasts from Midnight Hi and walk us through the menu, mukbang style.
Midnight Hi
Free delivery with $15 minimum purchase
Wed-Sat 8 p.m-3 a.m.
Instagram: @midnight.hi
https://www.midnighthi.com/