New Little Joe's Steakhouse delivers big on value
Peter Kim's new steakhouse grand opens in Iwilei March 13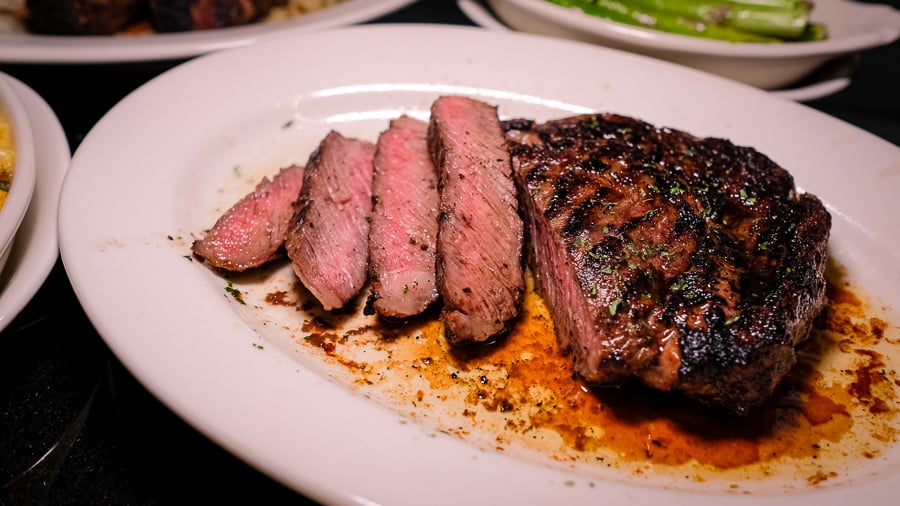 When dining at a steakhouse, you're normally confronted with three options: big portions, a diverse menu or reasonable prices. As you might have guessed, you can only pick one. At Little Joe's, which opens Friday, Mar. 13, you can have all three and that's rarer than a blue steak. I attended a media preview in the newly remodeled space previously occupied by Umamiya Shabu Shabu, next door to Liliha Bakery on Nimitz Highway.
Little Joe's marks restaurateur Peter Kim's second steakhouse after Signature Prime Steak and Seafood at Ala Moana, and the menus are largely the same. The main difference is the price, which for many dishes are 40 to 50% less, and the use of USDA Choice beef instead of Prime cuts. To make up for less fat marbling, steaks are wet-aged in vacuum-sealed bags for upwards of 42 days.
See also: Tomahawks and tees: New steakhouse in Waikiki has a beachy vibe
The name, I'm told, is a play on a long-gone steakhouse called Little George's, which was located in Kakaako across from the Gold Bond building.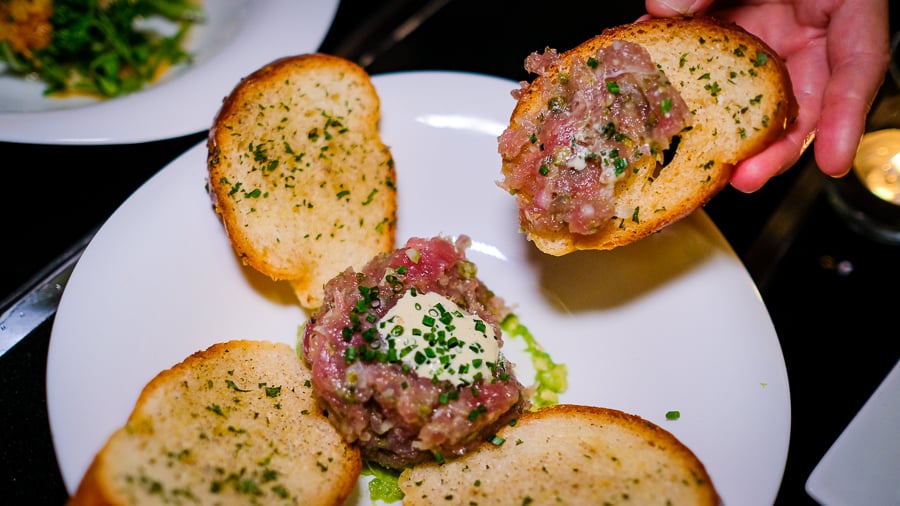 To start we tried the avocado toast ($7.95) and the ahi tartare ($9.95). Like many of the appetizers, they're served with or on garlic crostini, baked next door of course, and are a good start. The texture of the ahi tartare was a little rougher than one might expect, but the flavor was nicely balanced with umami and a rather tame wasabi aioli.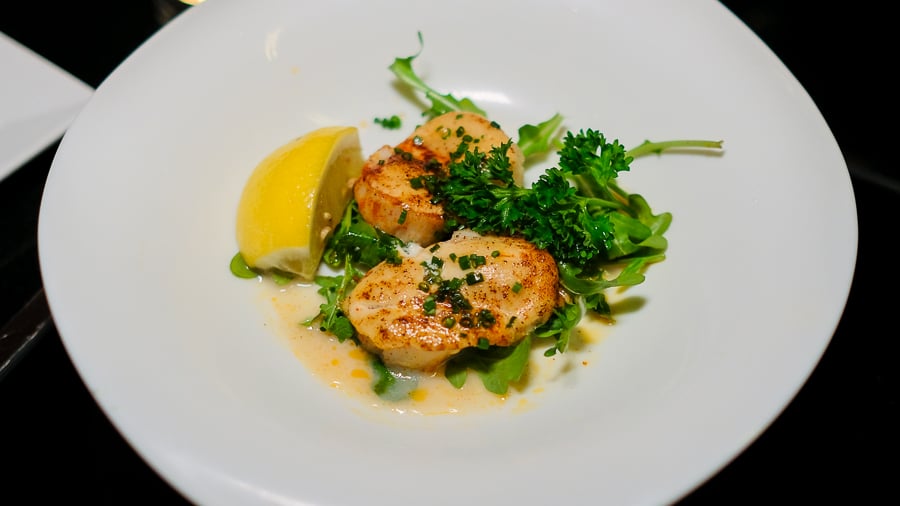 I also had tempura-fried mushrooms with cucumber ranch as a passed canape and they are worth ordering as a side for $7.95. However, the scallops dynamite ($9.95) leaves a lot to be desired as the two scallops seemed minuscule compared to the other offerings and flavorwise were uninspiring.
See also: Something new: Michael Mina's Stripsteak
Other appetizers include smoked salmon bites ($7.95), onion rings ($7.95), shrimp cocktail ($11.95) and ahi poke ($12.95). A handful of additional items are 50% or generously discounted during an extensive happy hour that runs from 4:30 to 7 p.m. and also includes cocktails (from $7.95), wines (from $6.50) and beers ($3.50 each). Working our way through that menu might require a separate post.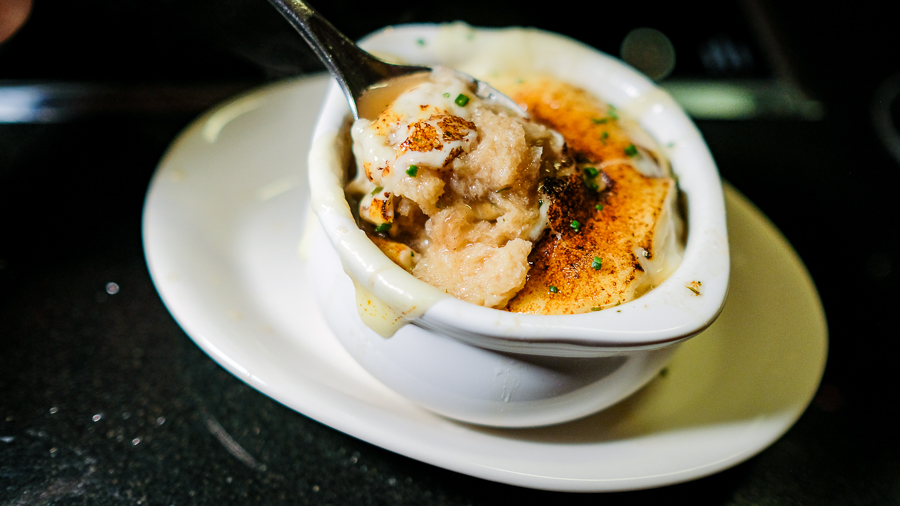 Salads and soups are served as individual portions, making them more reasonable to add to your meal. I enjoyed my French onion soup ($9.95) topped with gooey gruyere cheese and full of rich beef stock and melting sweet onions. My tablemates enjoyed their chopped and arugula salads ($6.95 and $8.95) which seemed small but were priced appropriately.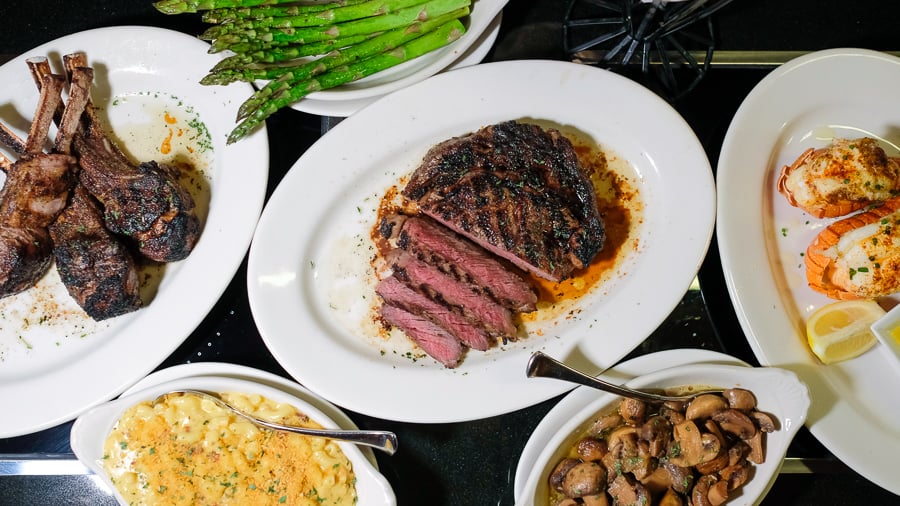 Steaks and chops range from a $22 herb-roasted chicken and $38 rack of lamb to a $37 T-bone steak and $39 bone-in ribeye. The filet mignon is available in 8- or 12-ounce cuts ($25.95 and $32.95) and a chateaubriand with lobster peppercorn sauce can be had for $30. We ordered the 16-ounce boneless ribeye at $26. Although it delivered on size and was cooked to our liking, it lacked a particular beefiness that I expect in a delicious steak.
See also: West Oahu's getting a new luxe steakhouse
Cutting in with the steak knife, it seemed tender but was firm to the bite. Not quite what I was expecting for a 42-day aged steak. Other tables ordered the Greek filet mignon, which is marinated in balsamic vinegar and feta cheese, and were blown away by the flavor. I regetted giving in to my aversion to filet mignon.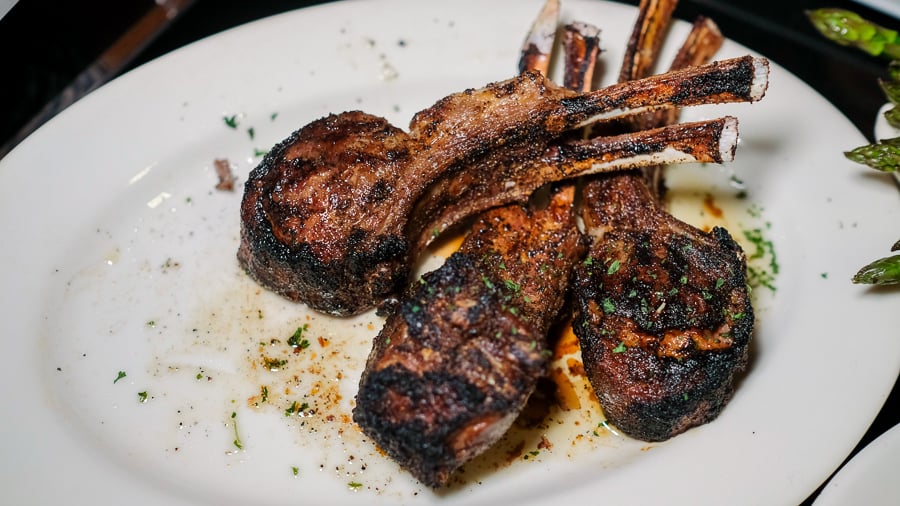 The underdog dish was the rack of lamb, which arrived as three bone-in medallions. Ordered medium-rare, these five-ounce chops came with a fantastic crust and were super tender, far exceeding my expectations. I love lamb but am hesitant to order it without a solid recommendation — allow me to vouch for Little Joe's.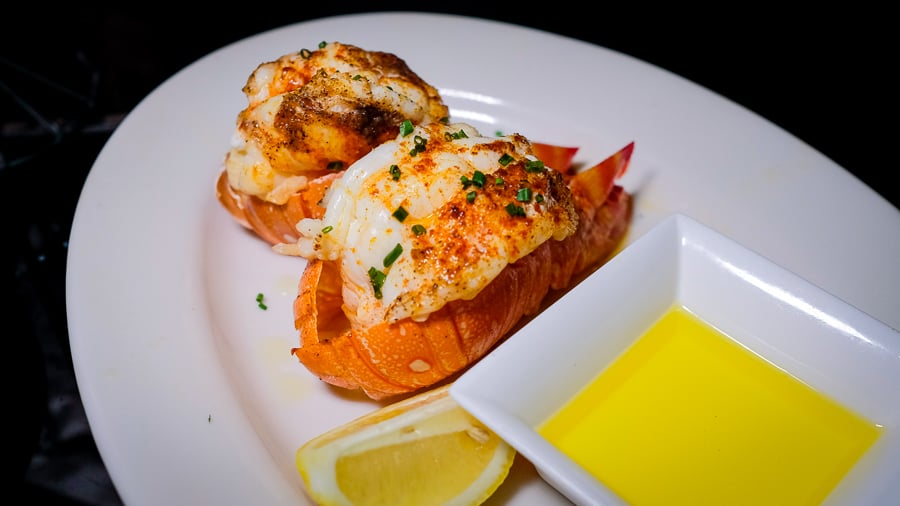 As for seafood, the deal to be had is the pair of lobster tails for $35. They arrived cooked perfectly if a bit underseasoned. They had a nice bite without being rubbery and an underlying sweetness even after a dunk in clarified butter. Other tables tried the one-pound order of snow crab legs with a dish of butter for $37, a solid deal that's easy to share.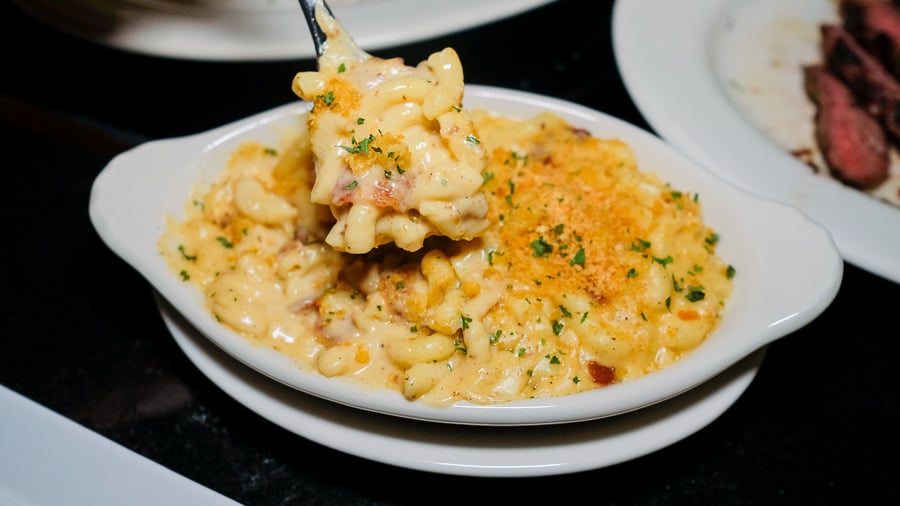 We accompanied our entrees with grilled asparagus ($7.95), truffle garlic fries ($7.95), sauteed mushrooms ($7.95) and the bacon mac and cheese ($11.95). These are family-style portions and the asparagus, mushrooms and mac and cheese were solid and plentiful. The fries were disappointing, only because I really wanted steak fries with my steak and instead got shoestring potatoes, but I'm just nitpicking at this point.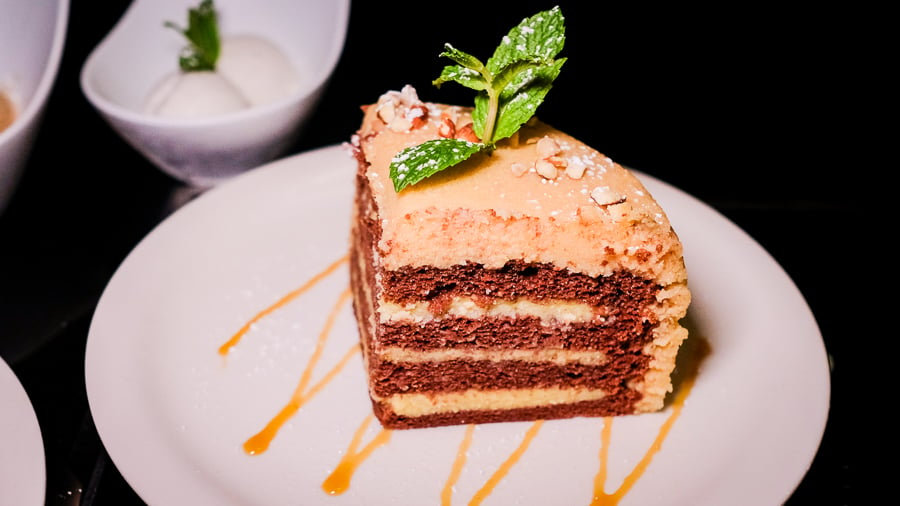 Being a sister restaurant of Liliha Bakery, the desserts carry a pedigree. We ordered two Liliha classics, chantilly cake ($6.95) and pineapple upsidedown cake ($5.95), and two scoops of La Gelateria gelato. I realized we ordered too many when the chantilly cake arrived as a fourth of an entire six-inch, three-layer cake. IT'S A LOT. Too much even. The pineapple upside-down cake was garnished with parsley, which seemed weird, but otherwise brought up fond memories for me of my dad, who loves this dessert. Other sweet options include a lilikoi creme brulee ($6.95), double chocolate cake ($6.95) and a classic cheesecake ($9.50), which are all quintessential steakhouse desserts.
See also: 11 new and coming restaurants March in 2020: Foodmap
The ambience of the restaurant is a step up from Umamiya, just much dimmer, and the induction cooktop tables remain. Five semi-private rooms that surround the main dining room are good for larger groups that want some privacy.
While Little Joe's will meet your expectations for the look and feel of a typical steakhouse, it exceeds them in what you get in exchange for your hard-earned money. That just might make it an easy choice when you're craving a steakhouse meal.
Little Joe's Steakhouse
580 North Nimitz Hwy
Iwilei
523-0088
Daily 4:30 to 10 p.m.