New: Kaimukī Storeroom, The Curb's New Wine Shop
Wine joins coffee at The Curb.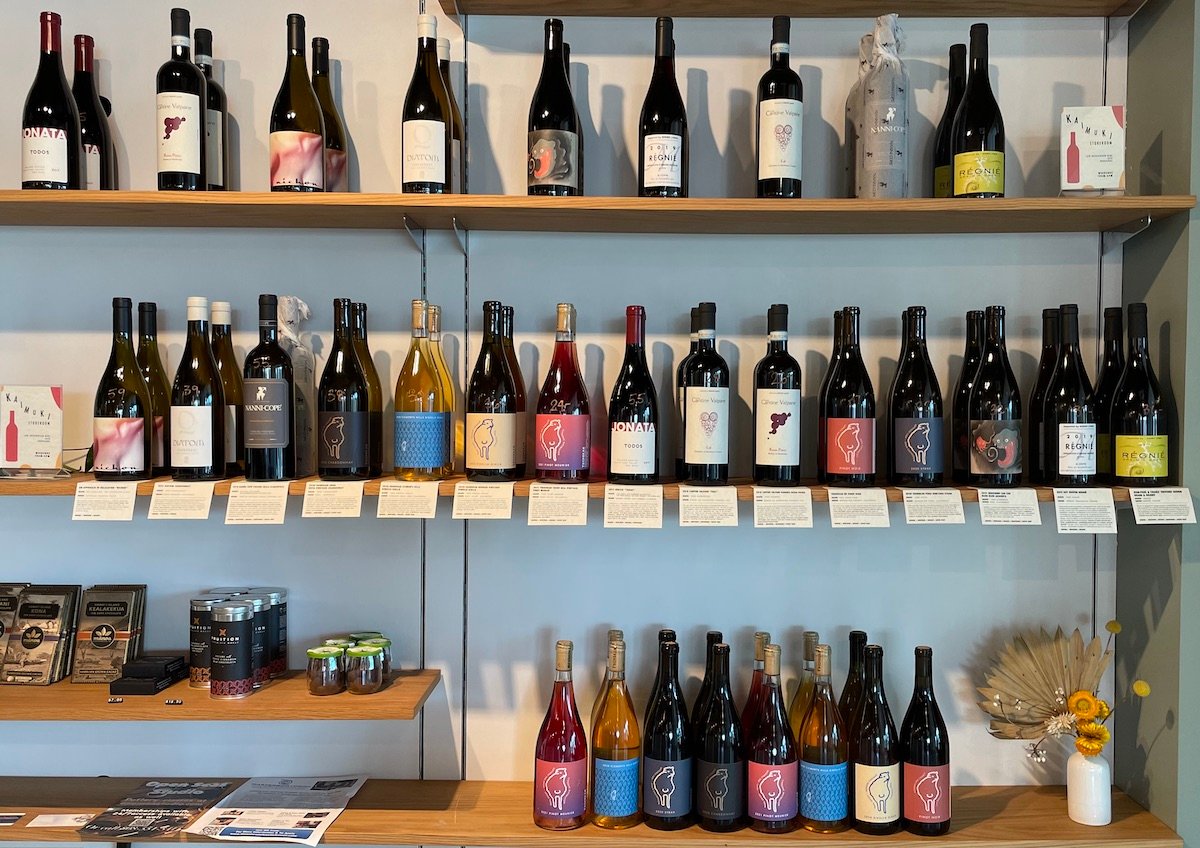 Cafe by day, wine bar by night—that's the vision of Kaimukī Storeroom, which debuted inside The Curb last weekend with a small selection of natural wine (uncommon in Hawai'i given their limited production) by the bottle. For now it's only bottles for sale on weekends, but soon, the Storeroom will serve wines by the glass, along with a small food menu, during afternoons. 
On the shelf yesterday: 2017 Jonata "Todos," from the Santa Ynez Valley, and a line of wines from the new winery Toshokan in Berkeley, producing wines with grapes from Northern California vineyards. Of note is their 2020 skin-contact Ribolla Gialla, an orange wine aged for 10 months "sous voile," or "under the veil," which contributes spice and nuttiness.
Ross Uehara-Tilton, who owns The Curb with his husband Devin, says their wine philosophy parallels that of their coffee: Their businesses focus on "bringing in smaller, unique producers," he says, and serve their coffees and wines as an "homage to all the people in the production process." He says when choosing wine producers, "we're working with people who are really focused on trying to highlight the best expression of the terroir," and who intervene minimally in the production. Expect a rotating selection of low-intervention (aka natural) wines, most of which are unavailable elsewhere in Hawai'i.
At the moment, you'll have to enjoy the wines at home, but check @kaimukistoreroom for updates on the wine bar opening in the coming weeks.
For now, Kaimukī Storeroom is open weekends 10 a.m. to 3 p.m. at The Curb, 3408 Wai'alae Ave. Suite 103, @kaimukistoreroom
SEE ALSO: My Top 5: Favorite Places to Eat and Drink on O'ahu Right Now