New Kahala Shave Ice keeps Kakaako cool
With local kine flavors found at fruit stands and crack seed stores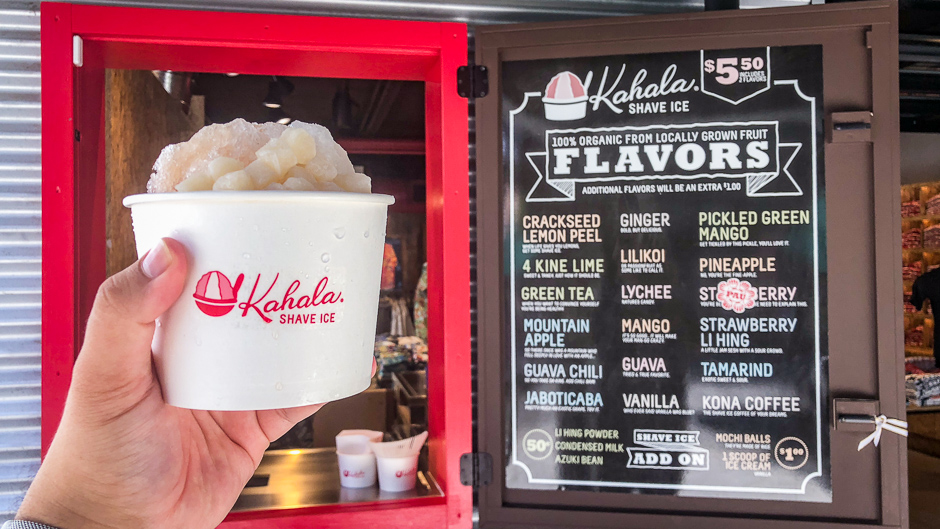 Aloha wear designer Kahala Sportswear opened a shave ice stand at their new Salt at Our Kakaako store and flavors are outrageously good. I'm talking about organic syrups made with local fruit like guava, mountain apple and a Brazillian grape called jaboticaba. They've also got a bunch of local kine flavors like crack seed lemon peel, pickled green mango and Kona coffee. All 18 syrups are made on Oahu by Ono Pops, which you can find at select markets and the KCC farmers market on Saturday.
One shave ice cup is $5.50 and includes two flavor choices – additional flavors are $1 each. Toppings range from vanilla ice cream and mochi for $1 or condensed milk, li hing powder and/or azuki beans for 50 cents each.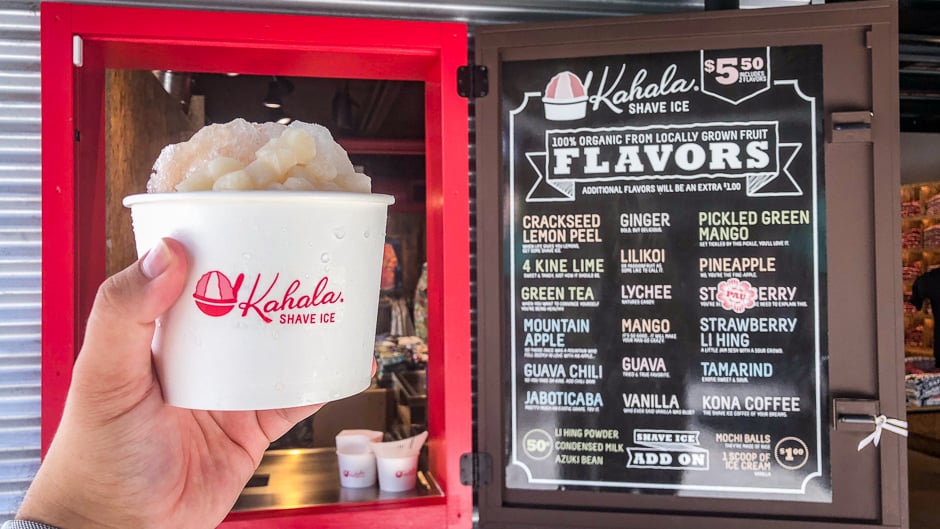 Texture of the packed ice is smooth and melts instantly on the tongue so I suggest getting some toppings to vary up the textures if you need something to chew on. I'm into sour stuff and my selections of crack seed lemon peel and green pickled mango were excellent. I'm going for the tamarind and mountain apple on my next visit … or maybe guava chili and pineapple … or jaboticaba and lychee with li hing powder.
Kahala Shave Ice
Salt at Our Kakaako, street level next to Vein Kakaako
691 Auahi St
10 a.m. – 6 p.m.
Parking structure, 1st hour free