New eats: Park Restaurant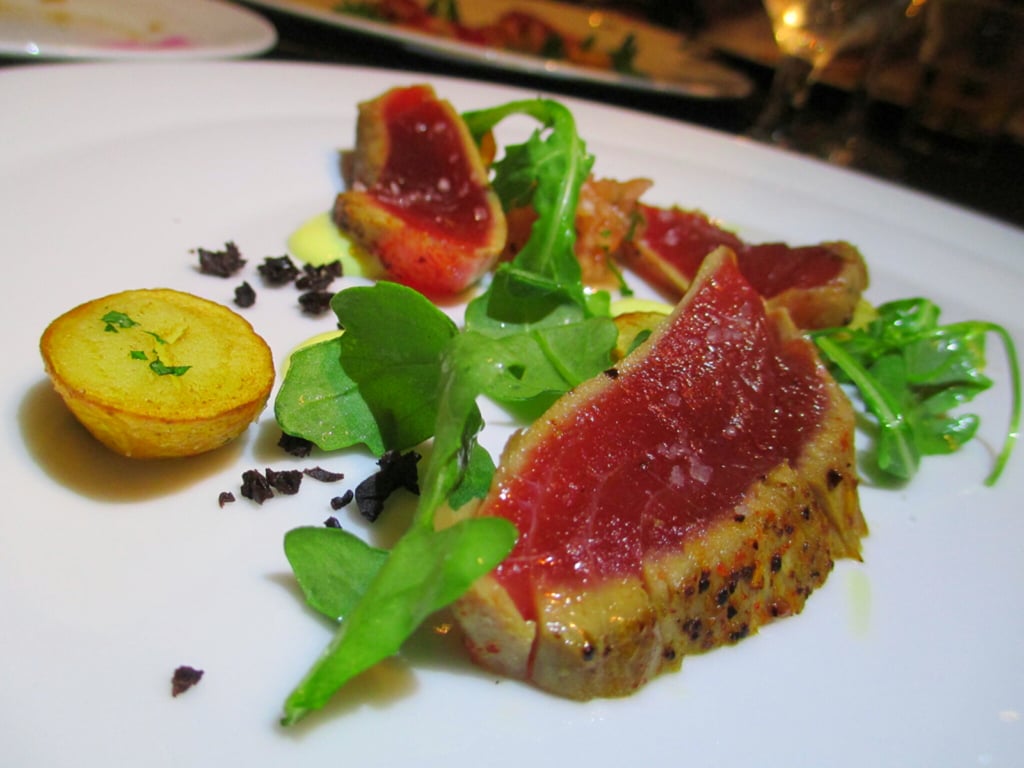 Hawaii is quickly becoming a hotbed for talented young chefs with impressive credentials, hailing from the country's top restaurants. Chef Michael Collantes, a product of legendary chefs Masa, Eric Ripert and Joel Robuchon, is the newest addition to the local culinary landscape. Executive chef of the new Park Restaurant at the Aqua Lotus Hotel, he presents a Mediterranean-inspired menu with an emphasis on local sourcing and integration of modernist cooking techniques.
The menu is reasonably priced, approachable and delicious. Within a week of opening, I dined at Park on three separate occasions practically eating my way through the menu. I've been impressed with the level of preparation of each element that makes it to the plate. The 24-hour sous vide pork belly, beet juice-infused cauliflower and olive oil powder are a few examples of the respect Park has for the ingredients that comprise each dish.
Opening night featured a full tasting menu with wine pairings featuring the kitchen's favorite dishes from the menu. The second visit was ala carte with friends with appetizers and main courses. At the third dinner, I challenged Collantes to do a vegetarian/pescetarian tasting menu. Here is the culmination of my dinners. (Note: The tasting portions pictured are not the full-sized dish, and the prices are for the full portion.)
New eats: Park Restaurant
Park Restaurant
2nd floor Aqua Lotus Hotel
2885 Kalakaua Ave.
808-791-5161
parkrestaurantwaikiki.com
Related content
Michael Collantes sets high bar for Park