New and upcoming eats in Chinatown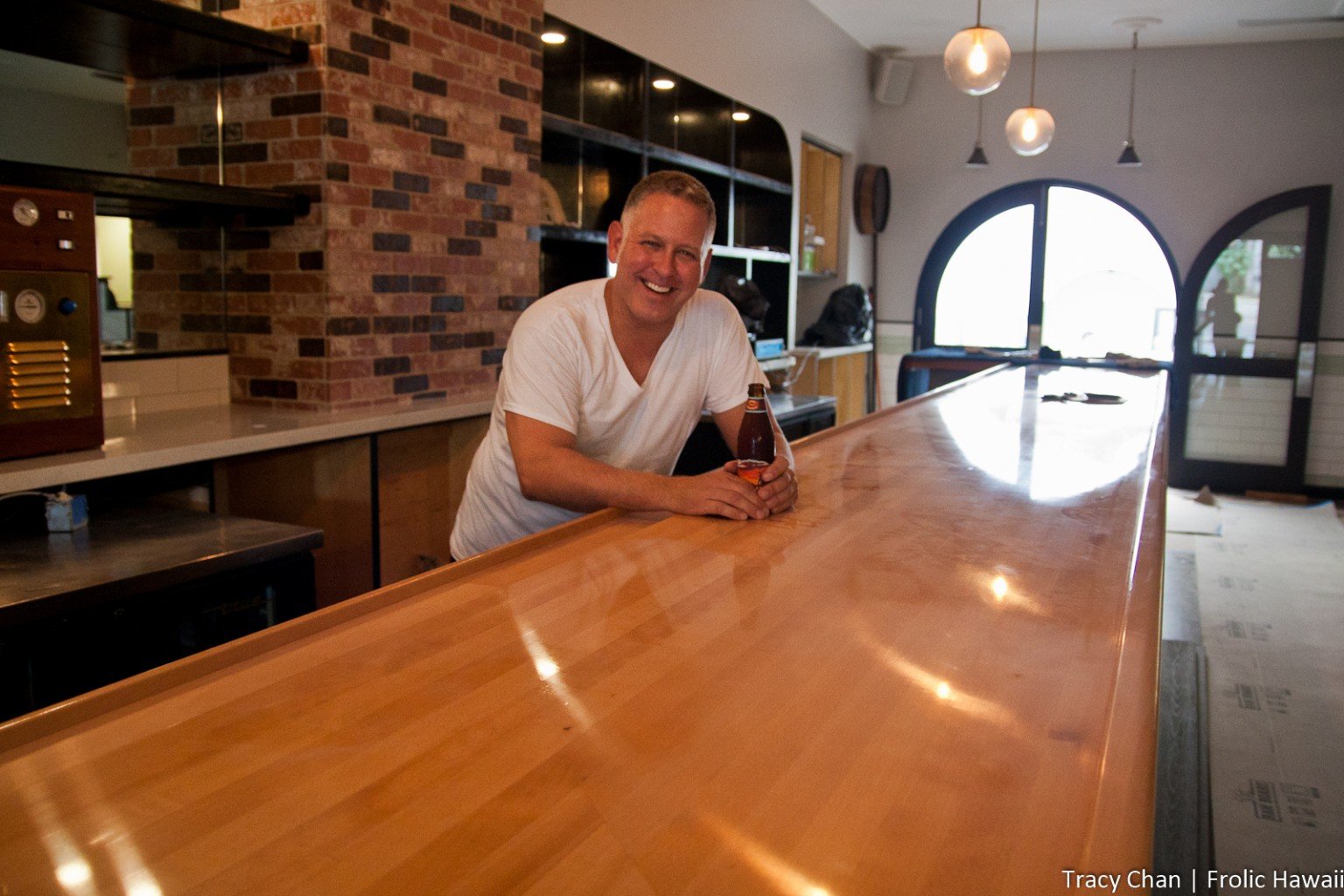 Chinatown has always been a kind of microcosm. A bustling ethnic marketplace during the day, it has long been known as THE place to go for nightlife in Honolulu. But the flavor of Chinatown has been changing, literally, thanks to an abundance of hotspots including Lucky Belly, Pig and the Lady, Scratch Kitchen & Bakeshop, Livestock Tavern, Grondin and Tchin Tchin wine bar.
Now the neighborhood is in the midst of a second renaissance. Here's the scoop on spots that have recently opened or are about to.
RAIN
80 S. Pauahi St.
What: Restaurant with tapas, shared plates, wine and cocktails
The scoop: An extension of Scarlet nightclub next door, Rain will serve lunch and dinner and is headed up by general manager Joey Luna, chef Randall Perez, sous chef Tracey Nakashima and members of the Scarlet team. Businesses in the corner spot fronting Fort Street Mall have been short-lived, but these guys are confident their formula of catering to the college and office crowds during the day and the club crowd at night will work.
"We wanted to start with the nightclub first, to get people used to coming down here before introducing the new concept" says Luna.
When: Tentatively opening in early November
PITCHERS
1153 Bethel St.
What: Bar and restaurant
The scoop: It was a sad day when Bethel Street Tap Room, which took over the space formerly occupied by Rakuen, was forced to close due in part to a lease dispute. The new owners, nightclub veteran George Kail (Paparazzi, The Maze, Blue Zebra and Pink Cadillac) and his partner Robert Osorio are working on what will reportedly be a bar and restaurant with a sports bar feel.
When: TBA – still under construction
PALATE CRAFT & EATERY
1121 Bethel St.
524-2337
What: Gastro pub
The scoop: Located in the old Soul de Cuba spot, Palate is the third gastro pub from Troy Terorotua and Lisa Kim (Real a Gastropub at Ward, Brew'd in Kaimukī). Here, they're teamed up with restaurateur Pat Kashani (Tropics Tap House at Puck's Alley and Tropics Ale House on the Big Island) to offer craft beers on tap and cocktails, along with gourmet pub fare similar to dishes you'll find at Real and Brew'd.
When: Open Mon-Thurs 2-11 p.m., Fri-Sat 2 p.m.-midnight, closed Sundays
BETHEL UNION
1115 Bethel St.
What: Italian restaurant and bar
The scoop: One of the most anticipated openings comes from the J.J. Dolan's team: an Italian restaurant and bar in the spot that used to be Brasserie du Vin. They'll be bringing in a New York-trained chef of Korean descent whose resume includes the Outrigger and Halekulani, and a bar manager from J.J. Dolan's who used to work at Brasserie du Vin.
"It all started with some green tile," says co-owner Jay Niebuhr, relating the story of how he designed the look around subway tile he acquired from a friend. Taking inspiration from Italian restaurants in Chicago and the East Coast, the restaurant will offer tried-and-true traditional Italian dishes but may also play with creative fusion concepts.
When: A soft opening is planned for Nov. 7, the same day J.J. Dolan's opened its doors in 2008, with a grand opening tentatively in mid-November. The venue has already hosted private parties and will cater the ARTS at Marks Garage 15th Anniversary fundraiser on Nov. 19.
ENCORE SALOON
10 North Hotel St.
367-1656
www.encoresaloon.com
What: A tequila, mezcal and craft beer-focused bar and Mexican food restaurant
The scoop: From the founders of Kakaako's beloved Cocina comes this new-concept bar and restaurant in the ROC building. Its offerings: Mexican liquors, craft beer in the can and fresh nachos, tacos, seasoned rice and churros. It was going to be called Cantina, but the owners did some research and decided to call it Encore Saloon after the original name of the building in 1886.
When: Now in soft opening: Mon-Thurs 11 a.m.-midnight, Fri-Sat 11 a.m.-1 a.m.
BRICK FIRE TAVERN
16 N. Hotel St.
351-4333
www.brickfiretavern.com
What: Craft Neapolitan pizza plus seasonal dishes and craft beer, wine and cocktails
The scoop: A cozy spot with genuine Neapolitan brick ovens, pizzaiolos (pizza chefs) trained in Napoli and chalk art murals on the walls. It hasn't grand-opened yet, but there's lots of buzz on the street.
When: Now in soft opening: Mon-Sat. 11 a.m.-2 p.m., 5 p.m.-10 p.m., closed Sunday
HACHIBEI HAWAII
1110 Nuuanu Ave.
What: Upscale yakitori restaurant
The scoop: Part of a Japanese chain that started 32 years ago in Fukuoka and is now in Taiwan and Bangkok, Hachibei Hawaii will serve up high-quality yakitori. Expect elegant simplicity, both in food and decor, from this spot on the ground floor of the ROC building.
When: Scheduled to open December 2016
SENIA
75 N King St.
www.restaurantsenia.com
What: An elegant-but-casual restaurant by Chris Kajioka from Vintage Cave, his partner Anthony Rush from Fera at Claridge's in London, and pastry chef Mimi Mendoza.
The scoop: A local chef trained at Michelin restaurants and another steeped in traditional European techniques: Foodies around the country are waiting for Senia. Between Smith and King's and Pig & the Lady on King Street, Senia will serve up creative, modern American composed plates and family-style dishes showcasing local intredients. Diners at the chef's counter can indulge in a prix fixe tasting menu that changes each night.
When: This fall? Fingers crossed – we've been waiting since spring
PRIME SANDWICHES
1120 Maunakea St.
536-8462
What: New American fusion food and sandwiches for the lunchtime crowd
The scoop: Sandwiches, salads and other dishes are handcrafted with meats roasted in-house. They also do corporate delivery and curbside pickup.
When: Mon-Fri 10:30 a.m.-3:30 p.m.