Naked Cow cheese dinner at Chef Mavro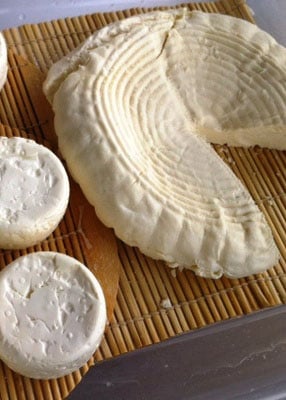 Pickles: Cow in the city. The sequel: Chef Mavro. Pickles, one of Naked Cow Dairy's milking cows, is back in town, this time at Chef Mavro. This Friday night, meet Pickles as well as Gida Snyder, Naked Cow Dairy's cheese maker (such is this day and age when the cow gets introduced before the cheese maker). Then, as part of Chef Mavro's six-course menu, savor a one-night-only cheese plate of five Naked Cow Dairy cheeses: Big Cream Little Rind, fromage blanc, farmer's cheese, feta and mozzarella.
It'll also be a good time to sample Mavro's new summer menu, which debuts tomorrow with new dishes like a pork duo of loin roasted with eggplant and a shank rolled in bacon and pork rinds, accompanied with an apricot pork jus. New desserts include a summery dish of honeydew melon froth and pineapple jelly, with sweet tea ice, popping ginger sand and fresh coconut sorbet. Mavro's new pastry chef Lynette Pflueger also gets experimental with Madre Chocolate's raw chocolate in a bavaroise with a white chocolate avocado cremeux, corn financier, spiced chocolate sauce, lime oil and basil.
$128 for a six-course dinner, wine pairings an additional $63
Naked Cow cheese dinner, 6 p.m., Friday, June 29, chefmavro.com for reservations