My Point of Heu: Kardashian didn't break the Internet
It's been one week since Kim Kardashian attempted to "break the Internet" with her revealing cover story and photo shoot for Paper Magazine. And, while most haven't actually read the entire article as I have, comical parodies and copycats are littering the Internet and perpetuating the eye-popping showcase of the reality star's photographed assets. I thought I would share my perspective on this controversial topic since I am a woman of the same age, with a similar figure, just trying to get by in this age of digital, social and mass media.
First, let's review the facts: Kim Kardashian is famous; she is rich; and she is beautiful. What is she famous for? She had a sex tape with someone who was semi-famous, or at least had a famous sister. Kardashian was also an assistant to someone who had the same kind of fame, Paris Hilton, who also had a sex tape and a reality TV show that seemed to launch her career, if you want to call it that.
Second, Kardashian uses the Internet and social media accounts, including Instagram (21 million followers) and Twitter (25.5 million followers), to broaden her reach as a celebrity. She doesn't post pictures every day focused on ending hunger, finding a cure for AIDS or inspiring others; she instead showcases her greatest asset — herself — by sharing selfies, modeling shots, family images and fashion photos.
Third, when Kardashian opted to do the Paper Magazine spread, it was an editorial gushing about how flawless and attractive the reality star is. The photo shoot was her idea to go fully nude. She was in control of the wardrobe, or lack thereof, and she did the shoot for free. Is this genius or naiveté? Knowing the buzz and reaction it would get, I think there is a stroke of genius somewhere in there.
The images taken by French photographer Jean Paul Goude are reminiscent of a series of photographs he took back in 1976 of a nude African-American model balancing a champagne glass on her backside. At the time, the photographer was dating Grace Jones, and had what he called, "Jungle Fever." Those were very significant images at a time when racial tensions ran high and interracial dating was still taboo. Kardashian wanted to work with him, and whether or not she knew the cultural relevance of the images, she has stepped into a new elevated world of provocative celebrity.
As a woman who is curvy, I applaud her for loving and showcasing her body as she does. Society puts too much pressure on women to be thin and even ultra-skinny — a size 2 or to hide their "bigger bones." Whether it's enhanced or natural, Kardashian appears confident, proud and eager to showcase and sell herself. I must admit she is showcasing herself too much and too often for my taste, but I choose not to follow her posts or watch her silly television show. I hold myself to a higher standard and haven't posed nude or ever publicly revealed that much of my body. Funny thing is after I competed at Miss America 10 years ago, I received an email from a Playboy publisher, but declined because I knew I wanted to be respected and taken seriously as a business person one day.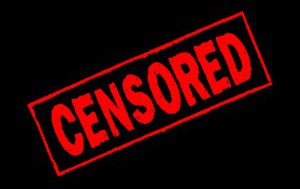 Some, however, point out that she is a mother and question how someone with a young child could reveal so much? But you have to admit it's probably because of her sensuality and sexuality that her daughter was brought into this world. Kardashian had done Playboy and other revealing published photo shoots before, so why should she stop now? All-in-all, it's her choice and her decision to objectify herself. Some might say this demeans women and objectifies femininity. I think this being 2014 and soon to be 2015, a woman can do whatever she wants, and if she is empowered to showcase her assets, let it be. You can chose to ignore it, appreciate it, applaud it or hate it.
As you can see, chatter about her full-frontal images and shiny derriere will continue until the next shocking Kardashian installment is made. And if she wanted people to talk about her and her body, it's working… even though the Internet didn't actually break. She just left a dent some might never forget, even if they wanted to.