MW's chefs just opened a burger joint in Waikiki
Sukiyaki burgers, karaage chicken sandwiches and shave ice milkshakes — for less than you might think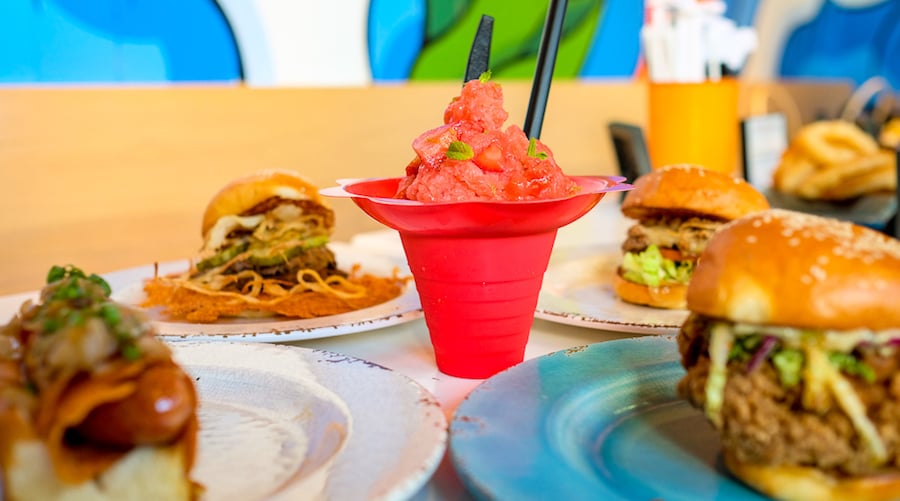 When celebrity chef Michael Mina approached MW Restaurant's Michelle Karr-Ueoka and Wade Ueoka about opening a burger restaurant, the culinary power couple wasn't sure what to think.
MW has a Brandt beef burger on its lunch menu; so does Artizen, MW's casual downtown cafe. One burger each. For Mina, the James Beard Award-nominated couple came up with 20 reinterpretations of classic burgers with local twists (note: Mina liked the sukiyaki burger best). "It's the kind of food Wade and I like to eat," Karr-Ueoka says. "It's comfort food," Ueoka agrees.
Burger Hale, their new venture with Mina on the Kuhio Avenue side of Mina's The Street Food Hall at International Market Place, grand-opened last Friday with a simple menu of items you'd expect at a local burger place: three burgers, three hot dogs, three loco mocos and specialties like a karaage chicken sandwich and Baja fish tacos.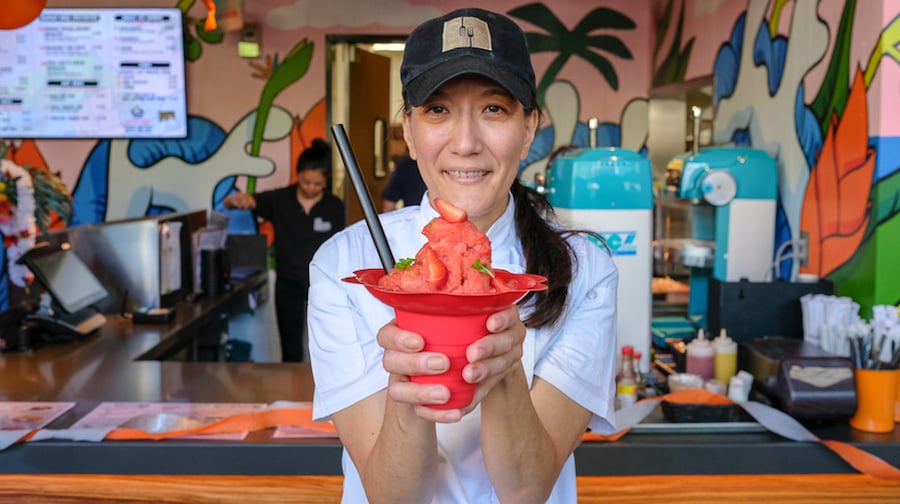 There are some pleasant surprise twists, like soft, chewy house-made mochi Portuguese sweet bread buns and creamy shave ice milkshakes made with shaved frozen fruits instead of sugary syrups. Prices are below what you'd expect for Waikiki — and there's free validated parking for the first hour.
The American Classic Burger ($6.99 for a 4-ounce single, $9.99 for a double) doesn't mess with the basics, layering American cheese, pickles, onions and their special Surf Sauce upon a delicious smashed beef patty that's good enough to stand on its own.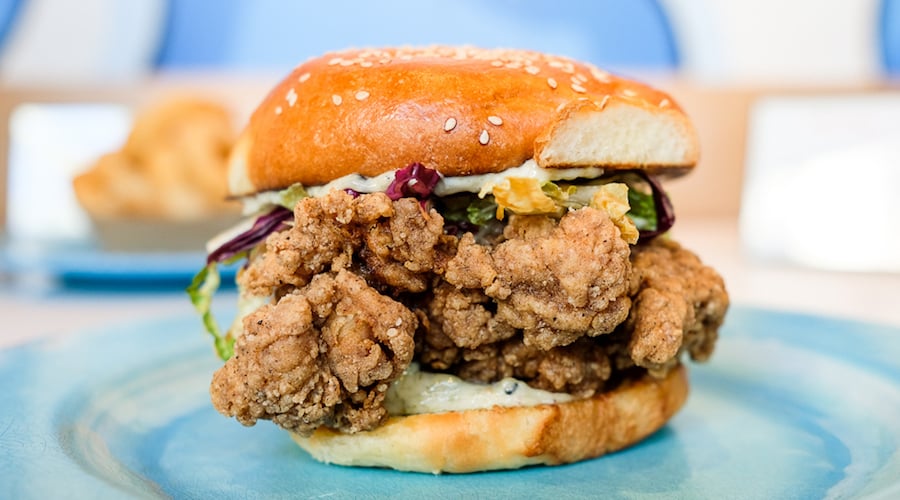 The Chicken Karaage Sandwich ($7.99) features fried chicken with Asian slaw and furikake mayonnaise on that same buttery grilled house-made bun. Again, the chicken is good enough to eat by itself — crunchy and juicy in a wheat- and rice-flour crust seasoned with cayenne, paprika and black pepper.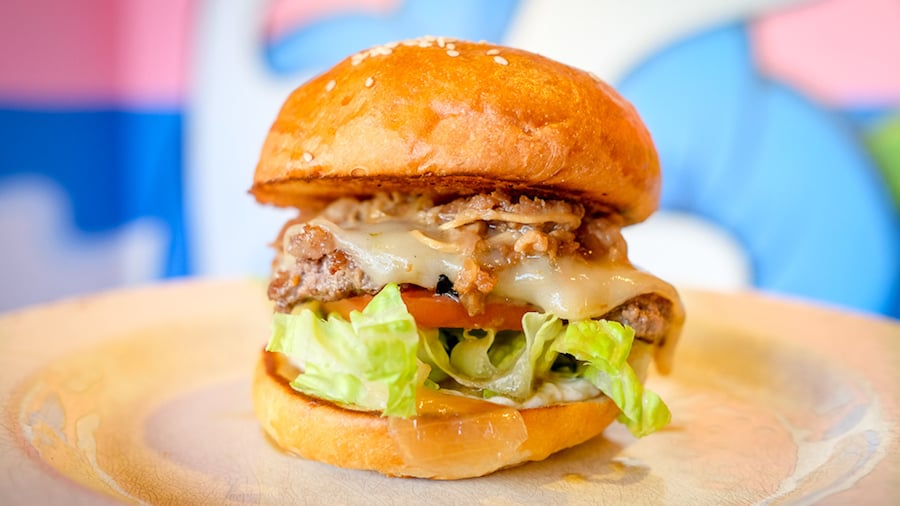 The Sukiyaki Burger ($8.99 for a 4-ounce single, $11.99 for a double) is shaping up to become their signature burger, featuring sukiyaki beef, onions, pepper jack cheese and furikake mayo.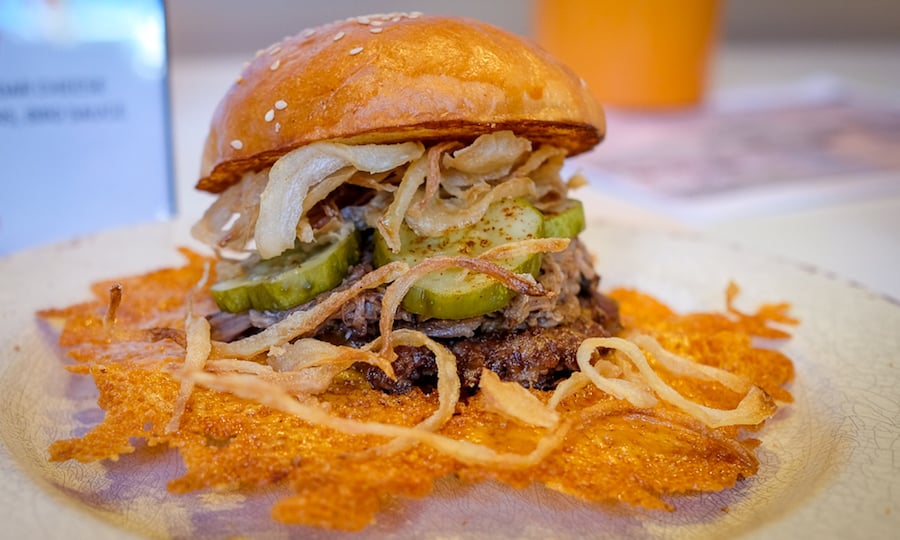 For something with more of a decidedly local spin, there's the Hawaiian BBQ Burger ($8.99) that has kalua pig, a cheddar cheese "hula skirt," fried onions, a subtly sweet barbecue sauce and pickles atop the beef patty. The near-fluorescent hula cheese skirt is grilled so the edges are lacy and crispy-chewy while the center is melty. It's good and highly Instagram-mable.
There's more playful experimentation in the spins on loco mocos and Portuguese sausage hot dogs. Sides include crinkle-cut French fries and Kona Brewing Co. beer-battered onion rings that hold their crisp even after sitting for an hour.
Oh, and the prices? When you take into account the pedigree of the chefs, the quality of the food and the prime locale fronting Kuhio Avenue, it is amazing to note that aside from the loco mocos, the majority of main dishes are UNDER $10. Yes, you read that right — concoctions by award-winning chefs priced comparably to a plate lunch. And those fruity shave ice milkshakes, which come with fresh strawberry, pineapple and haupia, are $4.99. Get a shave ice milkshake.
The eatery's vibe is casual with a bright, whimsical mural by local artist Aaron Kai adorning the walls of this open-air space. If you seldom brave the wilds of Waikiki, Burger Hale should tempt you to venture forth more often. If you're a regular to the area, you won't want to pass on this burger joint. I know I'll be back.
Burger Hale
2309 Kuhio Ave.
Waikiki
Daily 11 a.m.-10 p.m.
thestreetsocialhouse.com/station/burger-hale
Parking: First hour free with validation and $10 purchase at International Market Place; second, third and fourth hours are $2 each
— Photos by Thomas Obungen