Mother's Day brunch and beyond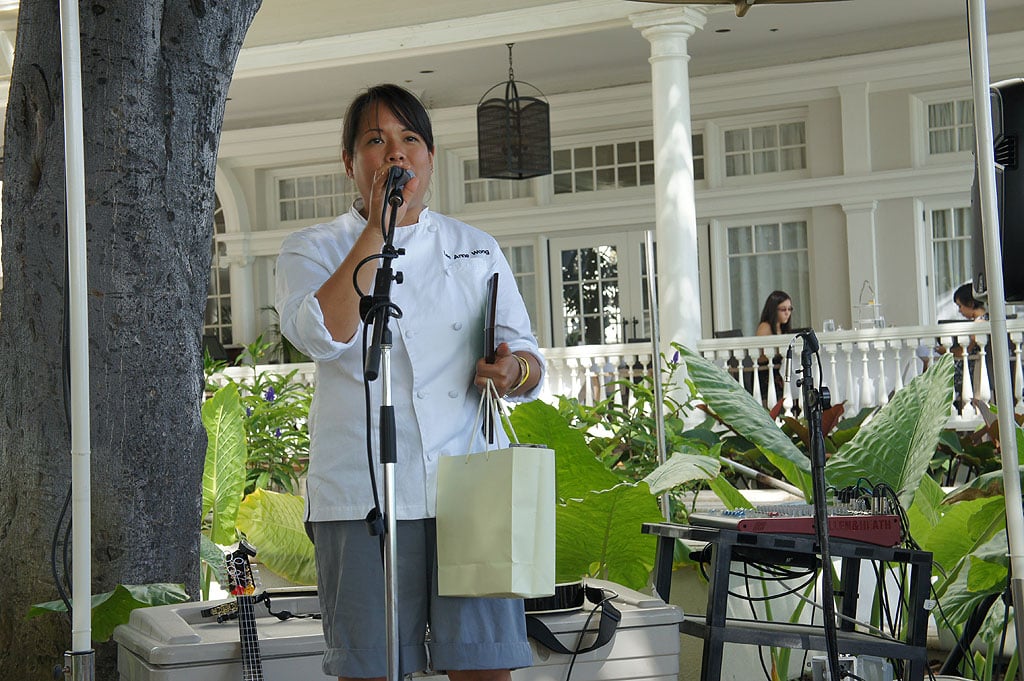 If you'd like to treat your mom to a great Mother's Day brunch, there are lots of special events happening around town. Here are some to consider: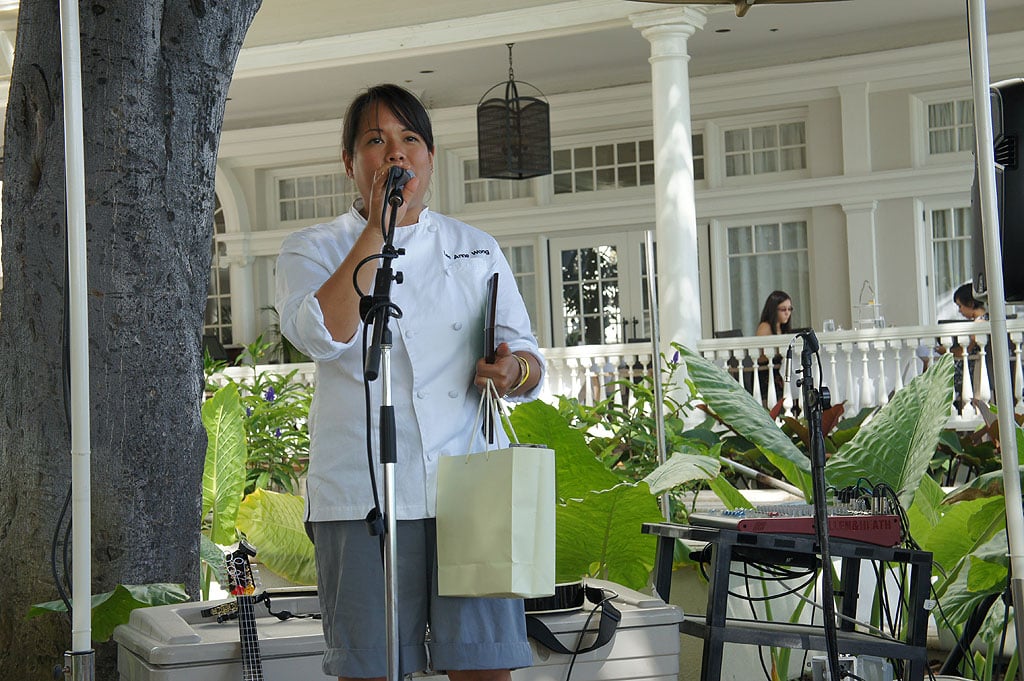 Taste
Taste will feature a special Mother's Day brunch, prepared by celebrity chef Lee Anne Wong, who appeared on the first season of Bravo's "Top Chef," and her mother. Each mother attending the brunch will receive a special gift. Seating is limited and on a reservations-only basis. Price includes tax and gratuity. Special keiki menu for those 11 and under. Children 4 and under can eat for free (sharing their parents plates), but seats must still be reserved for them. After brunch, be sure to stay in the neighborhood for Cyclovia, Hele On Kaka`ako.
Time: Seatings at 9:30 a.m., 11:30 a.m. and 1:30 p.m.
Cost: $66.40 (adult); $37.92 keiki (5-11 yrs old)
Address: 667 Auahi St.
Contact:Reserve your seats online
What's on the menu: Appetizer: Hawaiian fruits, macadamia yogurt, Japanese rusk, housemade granola, smoked local fish on mini bagel, crispy pa'i'ai. Main course: 63 Degree Farm Eggs, creamy polenta, market vegetables, sweet corn hollandaise, garlic crostini, choice of crispy pork belly or roasted local fish. Dessert: Crispy coconut French toast, Hawaiian vanilla anglaise, bananas.
The Willows Mother's Day Brunch
Time: 10 a.m.-3 p.m.
Cost: $42.95/$21.50 keiki (4-10 yrs old)
Address: 901 Hausten St.
Contact: 952-9200
What's on the menu: Seafood hash eggs benedict, ginger and watercress-crusted salmon, wild mushroom chicken,
steamed Maine lobster claws, slow-roasted prime rib, butter mochi and more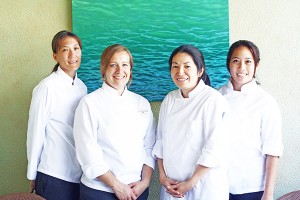 Alan Wong's Mother's Day Dinner
The menu for this special meal is being driven by the daughters of Alan Wong's kitchen team. Taste their interpretations of their mother's influence and love in the dishes they've created to honor all of the mothers in our community.
Time: 5-10 p.m.
Cost: $95/person; $135 with wine pairings
Address: 1857 S. King St.
Contact: 949-2526
What's on the menu: "Oyako Donburi": Crispy Mirin Chicken, Tokyo Negi, Pierogi, Taro, Housemade Coppa, Eggplant Soboro, Ma'o Farms Grilled Eggplant. "Seafood Sara Udon": Crab, Shrimp, Scallop, Otsuji Farms Bok Choy, Crispy Noodles. "Tuna Casserole": Ahi Tuna, Hamakua Mushroom Truffle Risotto. "Surf n' Turf": Maui Cattle Company Tenderloin, Lobster Salad, Stuffed Won Bok. Dessert: Banana Custard Tart
Pineapple Room Mother's Day Brunch
Regular breakfast, weekend brunch, lunch and dinner menus will be available, as well as Mother's Day dinner specials. Plus, during dinner, mom will receive a special gift.
Time: 9 a.m.-3 p.m.
Cost: $47.50 (adults); $23.75 (children 6-12); children 5 and under complimentary
Address: Inside Macy's at Ala Moana Center
Contact: 808-945-6573
What's on the menu: Hand-Carved Hawaii Ranchers Ribeye, Carved Chinese Roast Pork, Bao Buns, Hoisin & Plum Sauces, Char Siu Duck Confit, Five Spiced French Toast, Maui Pineapple Chutney, Kalua Pork Belly "Bata" Ramen, Omelets made to order, Soy Braised Shortrib Hash "Benedict," "Hapa" Ahi Poke, Misoyaki Butterfish, Jalapeno Ponzu,
"Bacon & Eggs", Pohole Salad, Ora King Salmon Ochazuke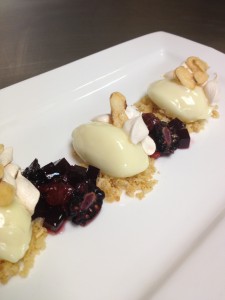 Chef Mavro
Come for a Mother's Day dinner on May 10, 11 or 12, and enjoy a special celebration dessert Namelaka Lemongrass.
Time: 6-9 p.m.
Cost: Flexible menus start at $85 for a four-course Mother's Day menu
Address: 1969 S. King St.
Contact: 808-944-4714
What's on the menu: Mother's Day menu includes Asparagus Declinaison of white asparagus kanten flavored with sarriette, green asparagus purée, sea asparagus tempura, ponzu sauce, asparagus étuvée, serrano
ham on house bread stick; Steamed day boat catch, ratatouille, zucchini ribbons, essence of basil, and jus; Berkshire Pork Loin accented with espelette, pineapple glaze, braised & roasted shank fricassée of hamakua hon shimeji mushroom, salsify, sumida watercress; and the special Mother's Day dessert Namelaka – Lemongrass.
Il Lupino Trattoria & Wine Bar
Regular breakfast, weekend brunch, lunch and dinner menus will be available, as well as Mother's Day dinner specials. Plus, during dinner, mom will receive a special gift.
Time: 7 a.m.-noon (breakfast); brunch until 3:30 p.m.; noon-5 p.m. (lunch); 5-10 p.m. (dinner)
Cost: $42.95/$21.50 Keiki (4-10 yrs old)
Address: Royal Hawaiian Center
Contact: 808-922-3400
What's on the menu: Costatine di Manzo Brasate, Linguine con Calamari Ripieni, Osso Buco, more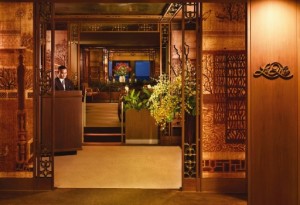 La Mer
Halekulani is offering a four-course, seated lunch.
Time: Seatings at 11 a.m., noon and 12:45 p.m.
Cost: $79
Address: Halekulani, 2199 Kalia Road
Contact: 808-923-2311
What's on the menu: Kampachi Carpaccio with spiced papaya compote and salmon roe, white asparagus soup with Alaskan king crab, bouillabaisse, roasted beef striploin, milk chocolate and sour cherries with candied hibiscus leaf and golden assam sponge
Ala Moana Hotel Mother's Day Show and Brunch
The comedy brunch will be hosted by local comedian Augie T. and feature musicians Sean Na'auao and Ben and Maila.
Time: Doors open at 9:30 a.m. and the show will take place from 10 a.m.-1 p.m.
Cost: $58 for adults, $32 for children, ages four to 11
Address: 410 Atkinson Drive
Contact:808-944-4333
What's on the menu: Honey-glazed char siu pork belly, spicy hoisin pork, eggs Benedict, assorted dim sum and cracked-pepper roasted prime rib. The all-you-can-eat buffet also includes a variety of delicious sides including five-spiced roast duck salad, sesame chicken and peanut slaw, tofu with char siu radish and ginger sauce and fresh fruit.
Tiki's Grill & Bar
Tiki's is offering a brunch buffet with musician Sonny Kapu and his mother strolling through the restaurant providing entertainment.
Time: 9:30 a.m. to 2 p.m.
Cost: $32 for adults, $16 for children five to 12 years and free for children under five
Address: 2570 Kalakaua Avenue
Contact:808-923-TIKI (8454)
What's on the menu: An all-you-can-eat buffet with items such as snow crab legs, red velvet waffles, omelette station, hand-carved salt-crusted prime rib, pancake and French toast bar, poke bar, crab eggs Benedict, macadamia nut mahimahi with lemongrass beurre blanc, Nalo Farms mixed greens, fruits, house-made kim chee, and more.