MoDo's making a mochi donut waffle egg in a hole
You can only get this savory breakfast from 7-10 a.m.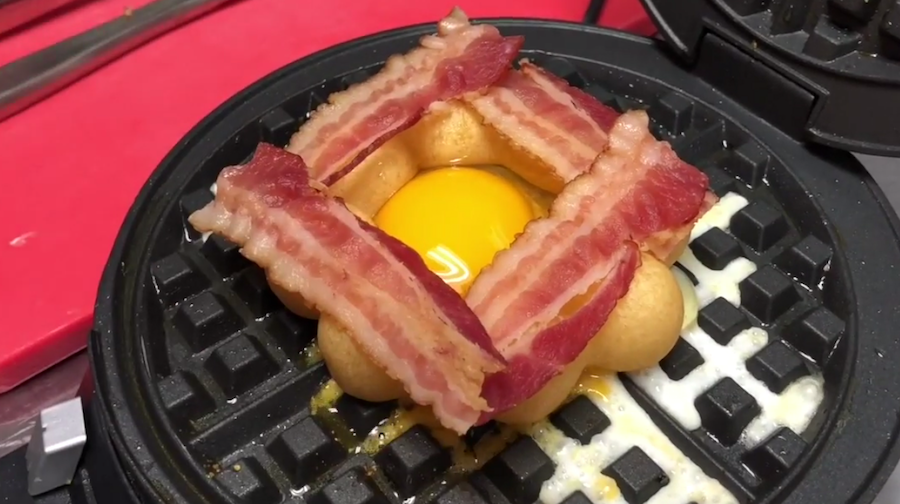 On Jan. 12, MoDo Donuts — located in the back of Mitsuwa Marketplace at Waikiki's International Market Place — introduced a new waffle mochi donut. It's made to order and available every day, but only from 7 to 10 a.m. And yes, it's worth waking up early for.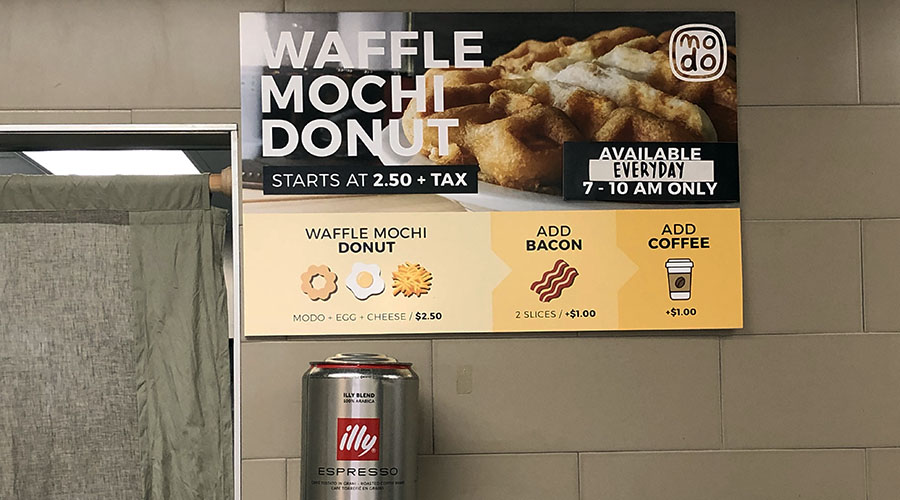 The basic waffle mochi donut is $2.50 and features the mochi donut, egg and cheddar cheese. For two slices of bacon, it's $1 more, and if you want to round out your meal with coffee, it's an extra $1. I highly recommend adding the bacon to get the complete breakfast experience. It adds even more umami.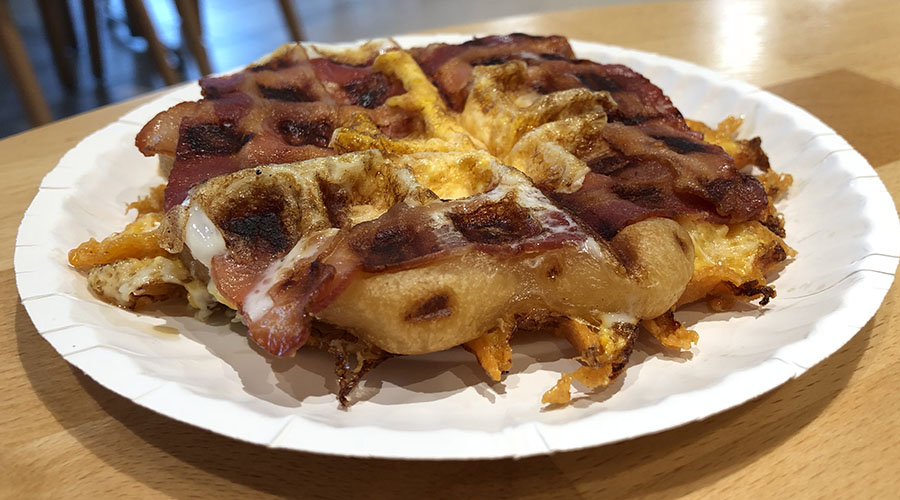 The mochi waffle donut is surprisingly airy with a light, chewy texture. I love the waffle's grooves and crispiness.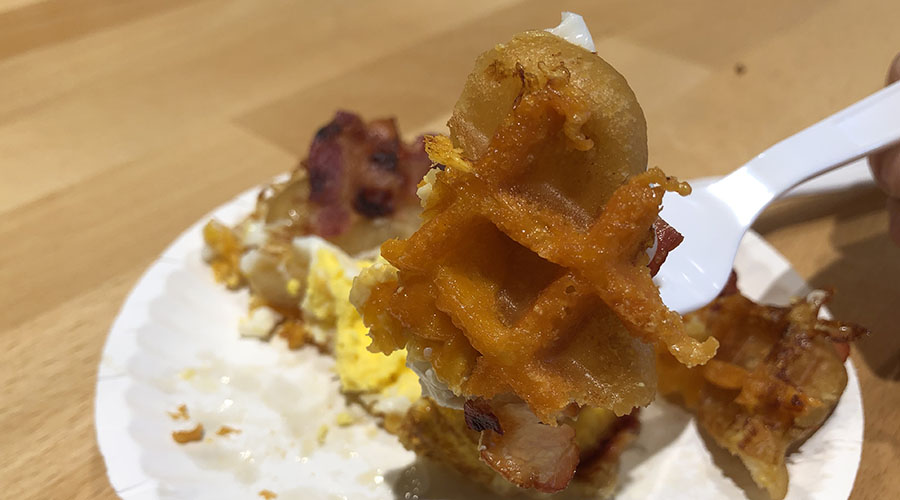 MoDo Donuts
2330 Kalakaua Ave.
Waikiki
Daily 7 a.m.-10 p.m.; waffle mochi donut made until 10 a.m. only