HONOLULU Family Recipe: Mixed Berry and Lemon Mini Icebox Cakes
Summer berries are the focus in this cool, no-bake recipe.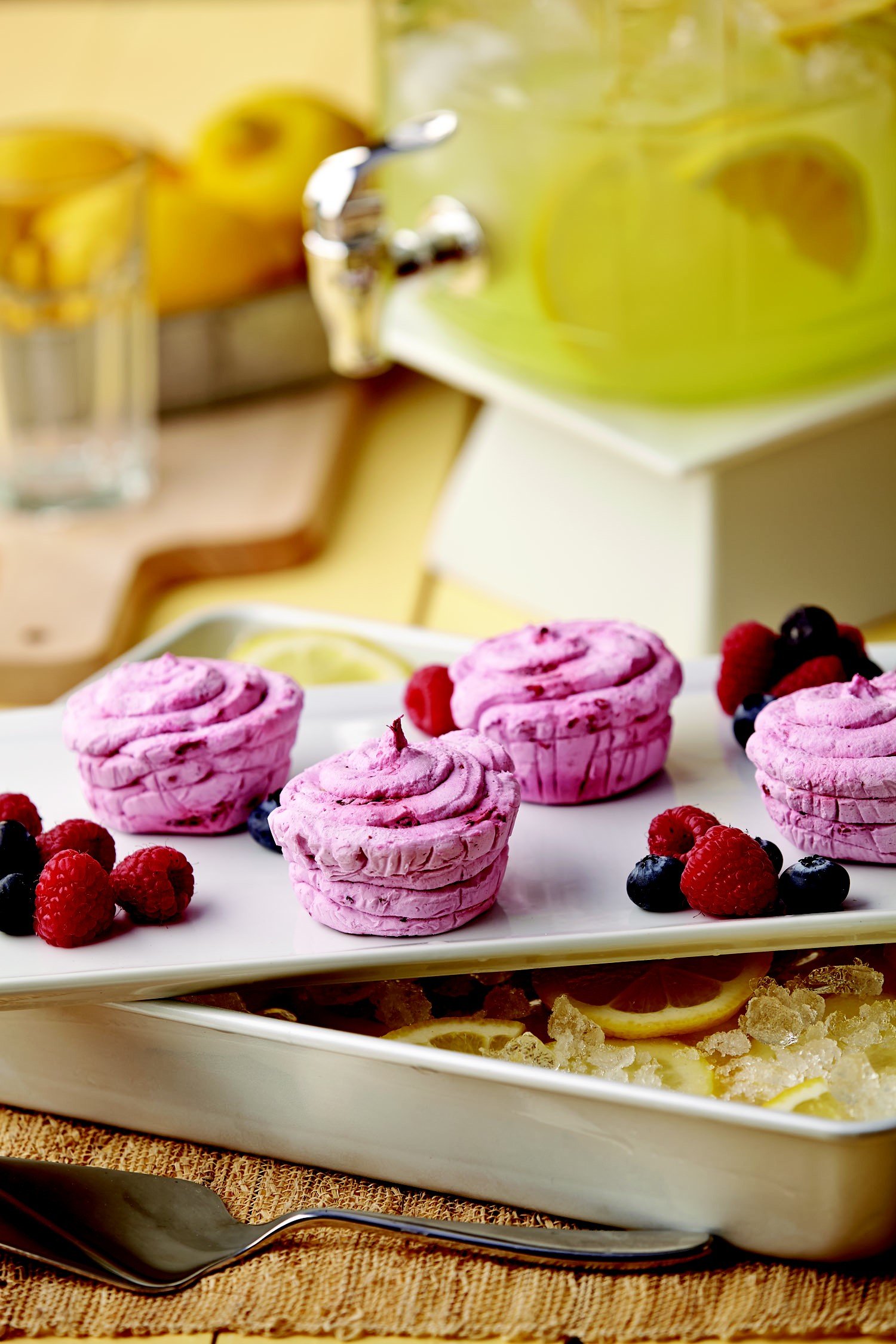 Ingredients
Granulated sugar
2 cups fresh or frozen mixed berries
2 tablespoons fresh lemon juice
2 cups heavy whipping cream
1 tablespoon lemon zest (about 1 lemon)
1 4.9-ounce package vanilla wafer cookies
Fresh berries for garnish
Instructions
Line muffin tin with plastic wrap, pressing wrap into each cup. Let plastic wrap hang over the edge of the pan.
In a large skillet, combine mixed berries, sugar, and lemon juice and bring to a boil.
Reduce heat to medium-low and continue simmering until berries soften and liquid reduces to 1 cup. That's about 20 to 25 minutes.
Gently mash berries with a wooden spoon.
Transfer to medium bowl and cool completely.
In a large bowl, whip cream on medium-high speed until cream holds stiff peaks, about 4 to 5 minutes.
Gently fold in berry mixture and zest until completely combined.
Pipe a small amount of whipped cream mixture into each muffin cup. Lightly press a cookie into the whipped cream.
Continue with two more layers of the whipped cream and cookies until the cup is full. Finish with whipped cream layer.
Cover with plastic wrap and refrigerate overnight.
Remove plastic wrap and carefully flip each cake on to serving platter.
Garnish with fresh berries and serve immediately.
Prep Time: 90 minutes
Source: Family Features