Hawai'i Comfort Food: A Homemade Recipe for Oxtail Soup
Slow simmering makes oxtail fall-off-the-bone tender. Feel free to eat with your fingers.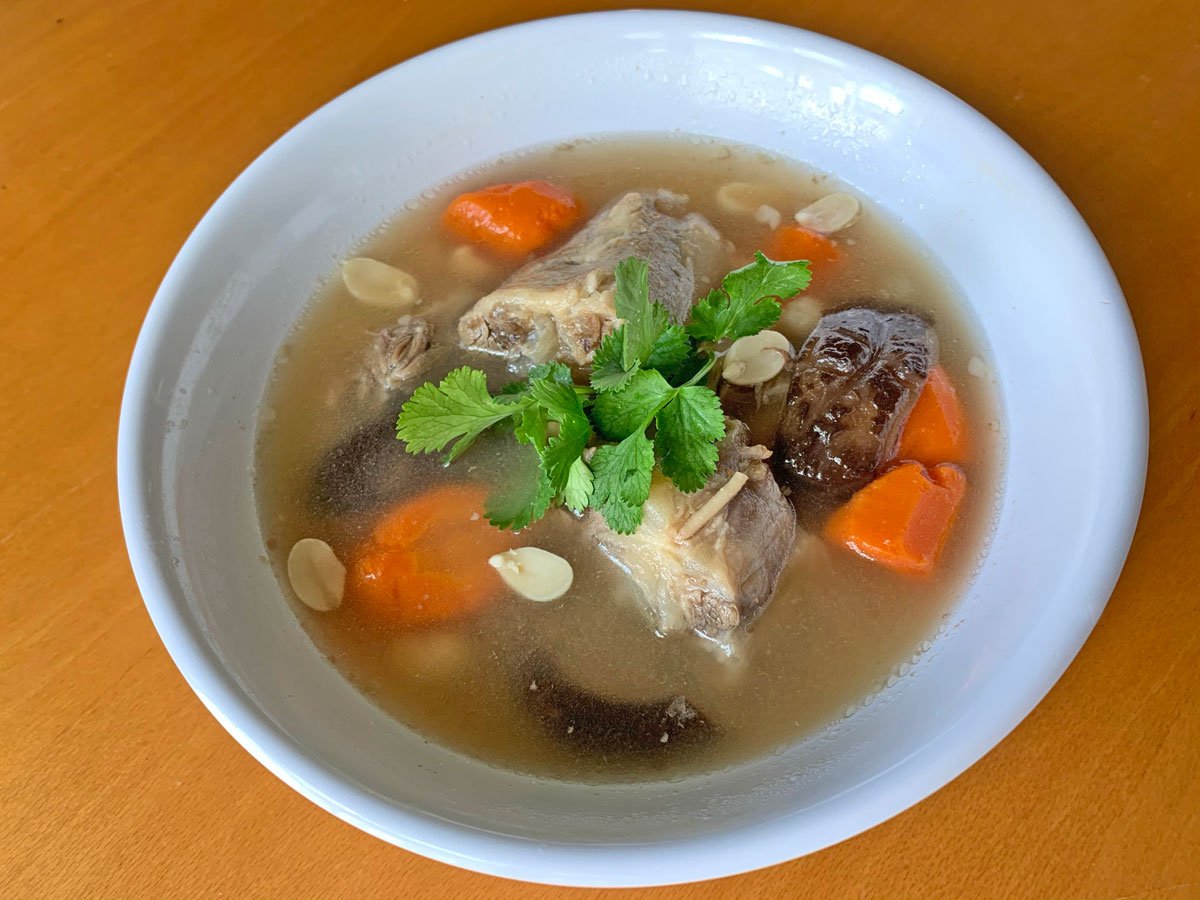 Photo: Christi Young
There is a little debate about where my grandma got her recipe for this lip-smacking, collagen-heavy soup. The suspicion is that she found her favorite in one of the Hawaiian Electric cookbooks then added a few ingredients of her own including, at one point, tangerine peel. It was later deleted.
I don't know what rendition of this dish I received from my mom, but all I know is that it has the flavors I grew up with. And when I make it, my husband, father-in-law and one of my close friends wait eagerly, ginger shoyu at the ready.
My girls were a little skittish when they saw the large chunks of oxtail. So, I broke the meat off the bone and threw some fresh saimin noodles in the broth for more keiki-friendly eating.
---
See also: Hawai'i Comfort Food: Tom Yum-Style Soup Recipe
---
Oxtail Soup
Ingredients
6 lbs. of oxtail, blanched and drained
2 cups raw, unshelled peanuts
6-8 shiitake mushrooms, soaked and cut in half or thirds
3 star anise prongs
2 teaspoons Hawaiian salt
1 1/2-inch piece of ginger, smashed plus a few pieces for ginger shoyu
2-3 carrots, peeled and cut in chunks
4 quarts water
1-2 chicken bouillon cubes
Instructions
Put all ingredients in a pot and bring to boil.
Simmer for 2 1/2–3 hours.
Use a gravy separator to remove the oil or skim oil off the top.
Add salt to taste
Optional: add 1/4 cup good whiskey 30 minutes before done.
Use a garlic press to squeeze the juice out of a 1-inch piece of fresh ginger and mix with shoyu. Serve on the side.
Top with green onions or cilantro, to taste.
Note: If you like your peanuts firm or on the crunchier side, add them in the last hour.