MetroGrow Hawaii: Kakaako's first urban vertical farm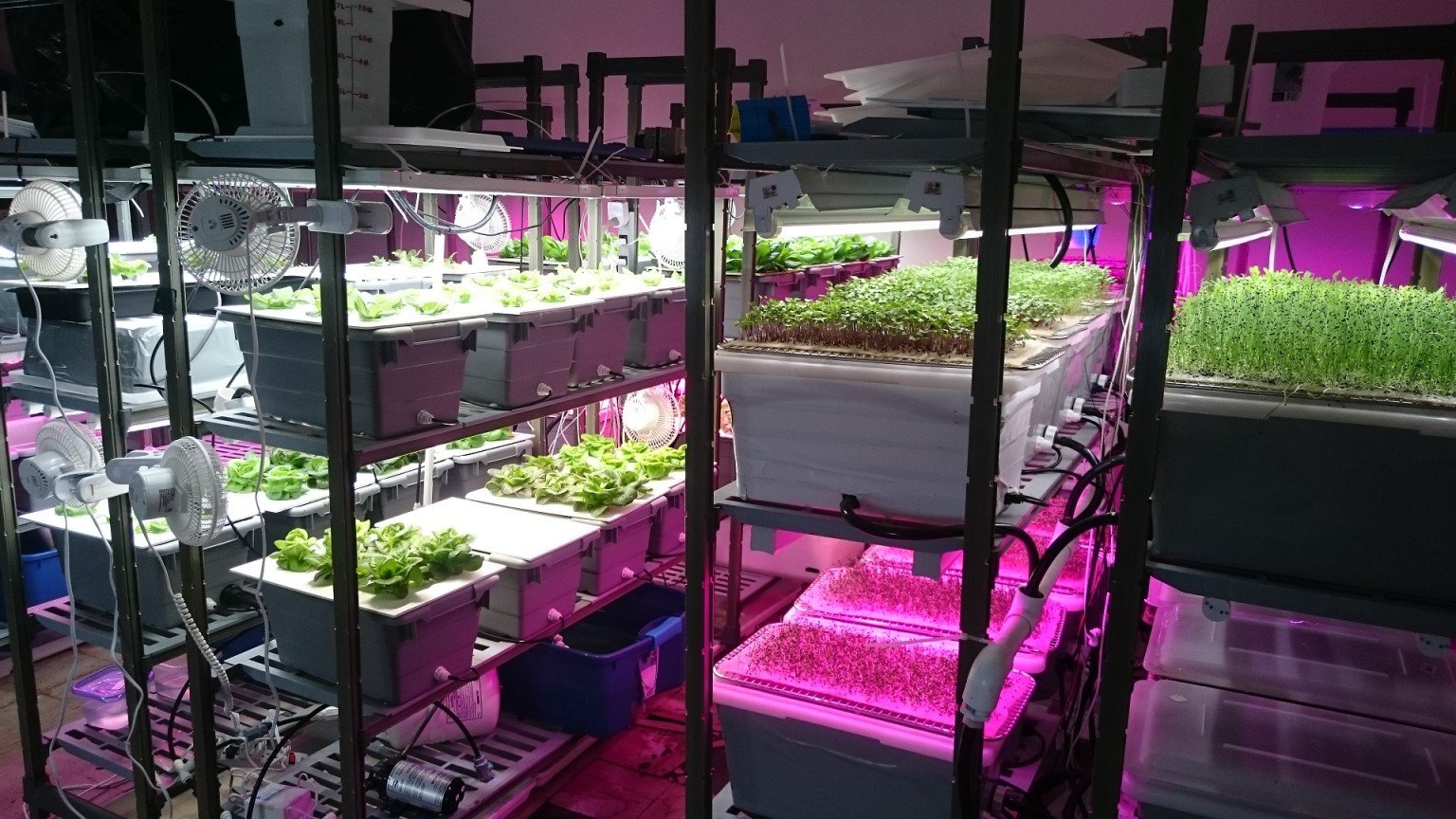 Tucked away in the heart of Kaka'ako lives a little urban vertical farm. You would never know it unless you enter a second floor door and turn a corner. Smiling and eager to share his passion for plants is Kerry Kakazu. Not only does he have a degree in biology from UH Manoa and graduate degrees in plant physiology from UC Davis, he's also worked in biomedicine, was a teacher and professor and dabbled a bit in cancer research. (In case you're wondering, plant physiology is the study of how plants function.)
Several years ago Kakazu thought his hobby of growing plants might be a good business. He started looking for a spot where he could create his own urban indoor farm. That's how MetroGrow Hawaii began. "Right now it's been savings, family, a few friends just helping me out," Kakazu says about the commitment behind the vertical aeroponic and hydroponic operation.
The little farm is like a baby that Kakazu has nurtured, and now he's a proud daddy eager to share it with the world. He grows things like butter lettuce and ice plant (also known as glacier lettuce, which is super cool and has tiny droplets of water that make them shine and taste salty like sea asparagus). He has micro greens and various shoots including tendril pea shoots and golden corn shoots. He even has experimental crops and has promised to give me the scoop once these show promise.
What makes aeroponics so cool is that instead of soaking plants' roots in water, the system mists them every few seconds, giving just the right amount of nutrient-rich water they need to grow. Kakazu says this method conserves water and enhances nutrients. And indoor farms mean you control the lighting (he uses LED lights) and avoid invasive pests. "Definitely in this kind of growing the ability to control the environment is key," he says. Often he is able to grow a plant faster than in dirt, shaving off more than a week from seedling to harvest.
Produce from this working farm goes to restaurants like Yohei Sushi, Tango, Stage Restaurant and Vino (slated to reopen in September). And Kakazu's chatting with some very well-known Hawaii chefs. "Restaurants are really interested in finding something new that they can't get easily or that will interest the diners," he says.
Ultimately he hopes to be able to sell to the public. He would love to have people stop by for greens like at an indoor farmer's market.
Here's a look at his Kaka'ako indoor farm:
I was amazed by one man's single-handed work in creating this little farm. From finding a location to error-proofing methods, planting seeds, germinating them, harvesting produce, delivering and doing all the non-farming behind-the-scenes work, too! Kakazu maintains his website and does his own social media, marketing and sales out of his love of plants and new farming methods, and a passion for sharing them with others.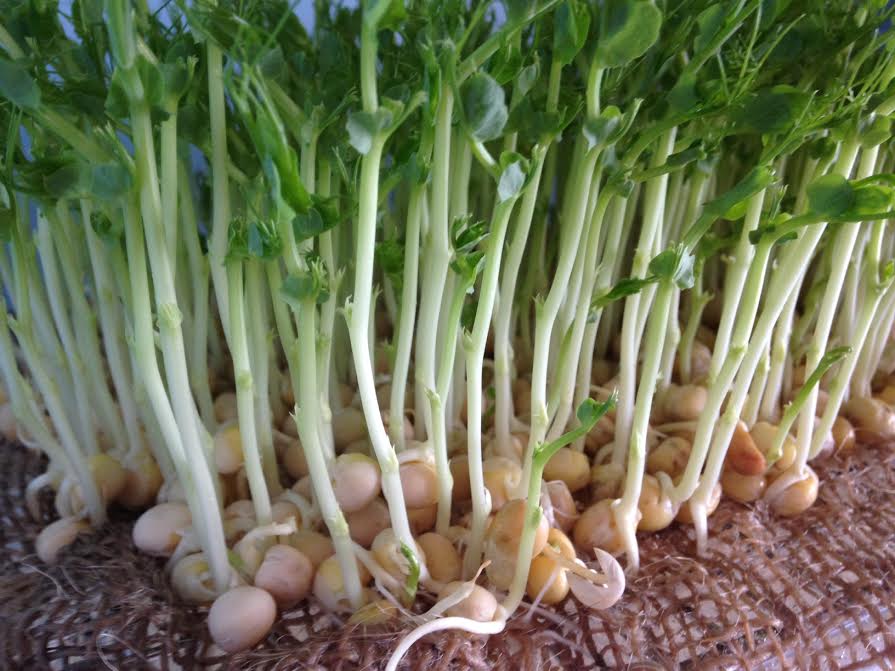 For more information, call Kerry Kakazu at (808) 255-3002. Or find him on Facebook or Instagram, at metrogrowhawaii.com, or mail him MetroGrow at 350 Ward Ave., Suite 106-13, Honolulu, HI 96814. (This is not the farm location, he is not ready for walk-up guests yet.)