Merriman's Moku Kitchen coming to Salt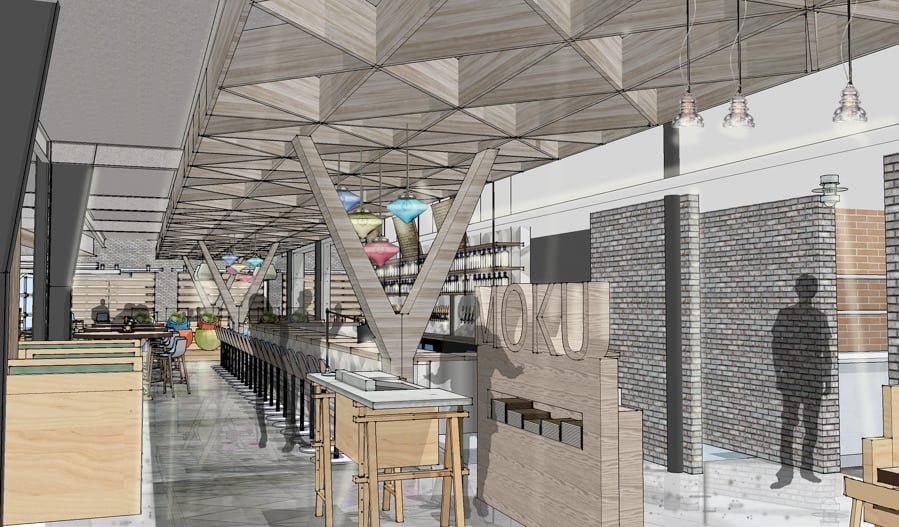 Three years after opening in West Oahu, 28 years — a full generation — after opening his namesake restaurant on the Big Island, award-winning chef Peter Merriman is finally coming to Honolulu. The new concept he's bringing to town is Moku Kitchen at Salt in Kakaako.
What's Moku exactly? We sat down with Merriman to find out about the 7,000-square-foot restaurant opening kitty-corner from Starbucks.
Note: Also coming will be Merriman's bulgogi tacos and new pineapple beignets, to Frolic's Feb. 4 cocktail, craft beer and pupu pau hana party at Salt. Tickets are available here.
More information:
Coming Feb. 4: Frolic's Something New Salt
Something new: Village Bottle Shop & Tasting Room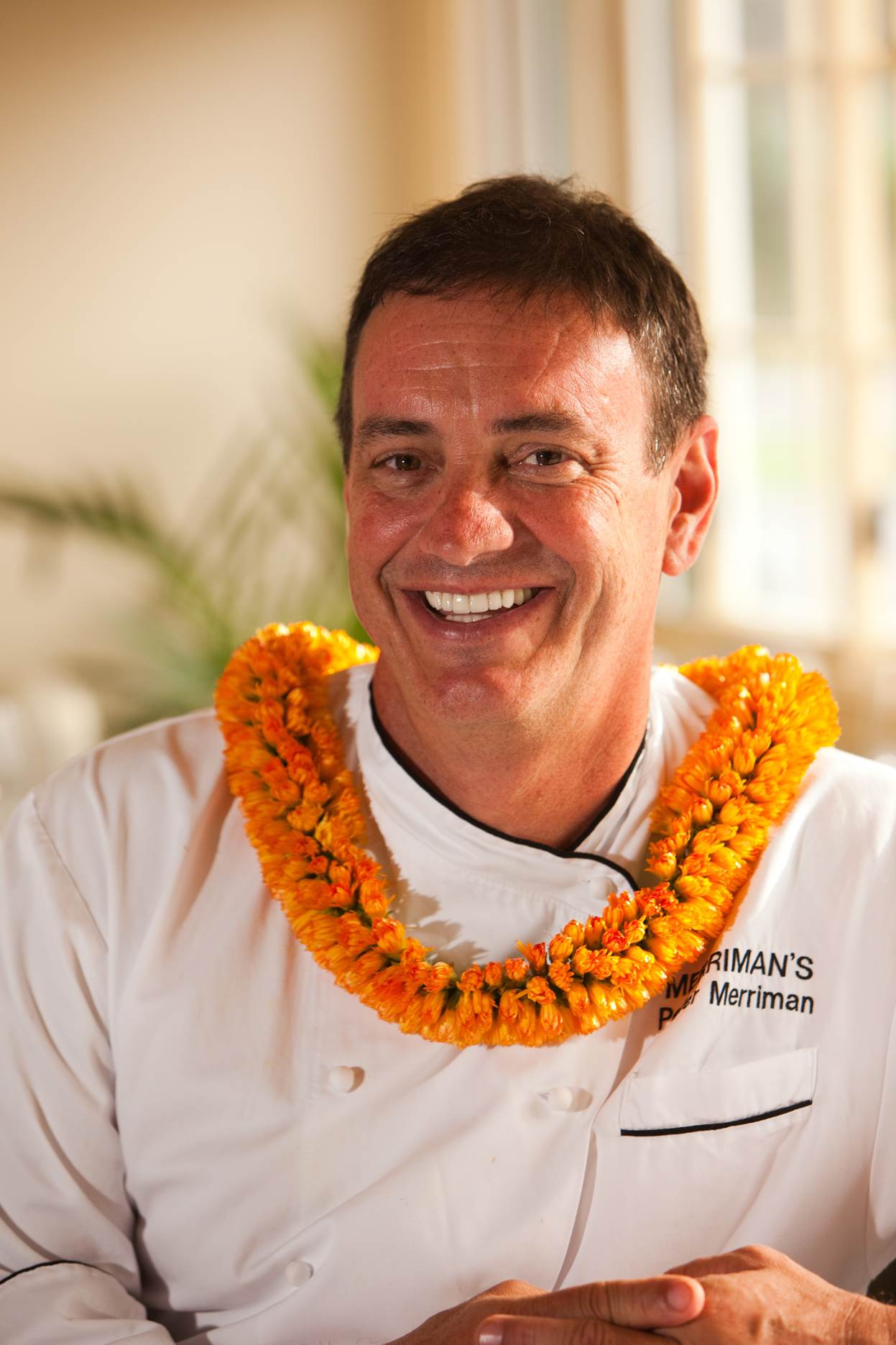 What is Moku Kitchen?
We're going with an upcountry, downtown theme. The restaurant concept is much like an ahupuaa, the ancient Hawaiian moku division of land. Moku Kitchen will be utilizing fresh ingredients from local farmers that encompass the mountains to the ocean.
How will Moku differ from your other restaurants like Merriman's and Monkeypod Kitchen in Ko Olina?
It's very similar to Monkeypod, but Moku Kitchen will be more geared toward locals and the price point will be a little bit lower. We're trying to do something similar to what we do at Monkeypod and have a really fun dining experience that is affordable and create quality food using good ingredients. We'll have a great cocktail program using all fresh ingredients and supporting small-batch purveyors.
Any menu offerings you can share? How would you overall describe the food?
We will still have the pizza oven, hamburgers and tacos. The big difference is that we're adding a rotisserie. We are going to roast everything from prime rib to cauliflower, pork, lamb and veggies. None of our restaurants currently has a rotisserie. Another big announcement is our new signature dessert, pineapple beignets.
What will be the price points?
Appetizers will be $8 to $14 and entrees $20s to $30s.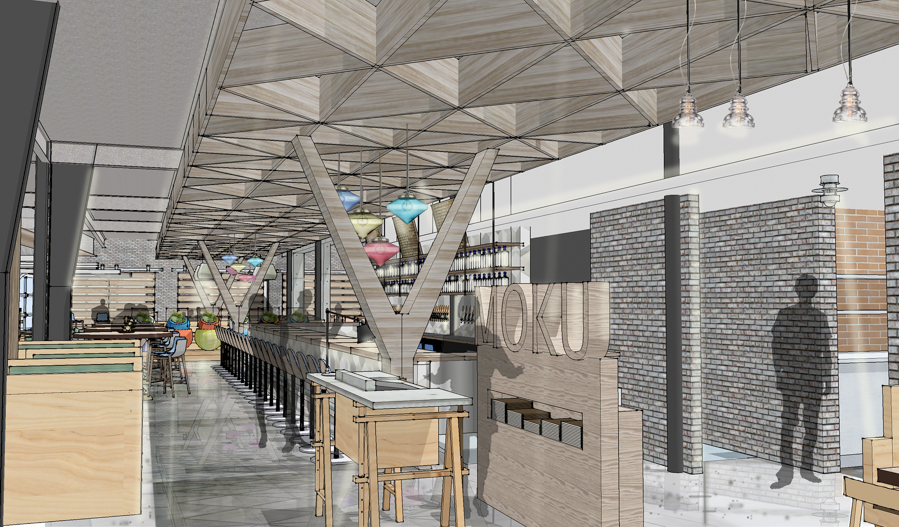 Moku Kitchen will be your first foray into Honolulu. Is opening a restaurant here any different from opening in other places in Hawaii?
I think it's a more competitive market for restaurants in Honolulu. Moku Kitchen will focus on a resident market and won't be as tourist-oriented like Monkeypod Kitchen in Ko Olina. We'll be offering some flavors and tastes that locals are familiar with and enjoy that we may not think work as well in a tourist market.
We are testing our take on a manapua — we may or may not end up making it. We're excited to serve our take on traditional local dishes that we don't offer in tourist-defined markets.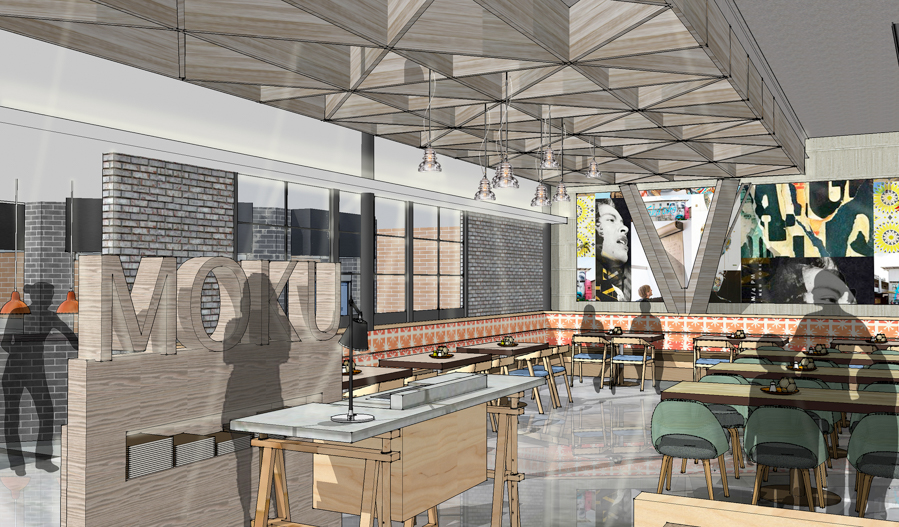 Why did you choose this new Salt venue as the site?
Kamehameha Schools is the landlord and we really like being associated with and doing business with them. We think Salt is going to have a real urban, young, hip vibe and we want to be a part of that.
Seven thousand square feet is quite a sizable space. What features are in the works? Will there be a space for live music like Monkeypod? A long bar with a large selection of draft beers?
We're going to have a lanai in the courtyard, an open kitchen and a really long bar. We're doing keg wine, another way to deliver wine that's more environmentally friendly. The bar will have 36 beers and serve them at 29 degrees.
You have a long history of locally sourcing for all of your restaurants. Which farmers and purveyors are you excited to work with for Moku?
Right now we're looking for new ones, we're always looking! All the farmers that we use for Monkeypod Kitchen — Hauula, Kahumana, MAO and Shinsato Farms — we love and will continue working with.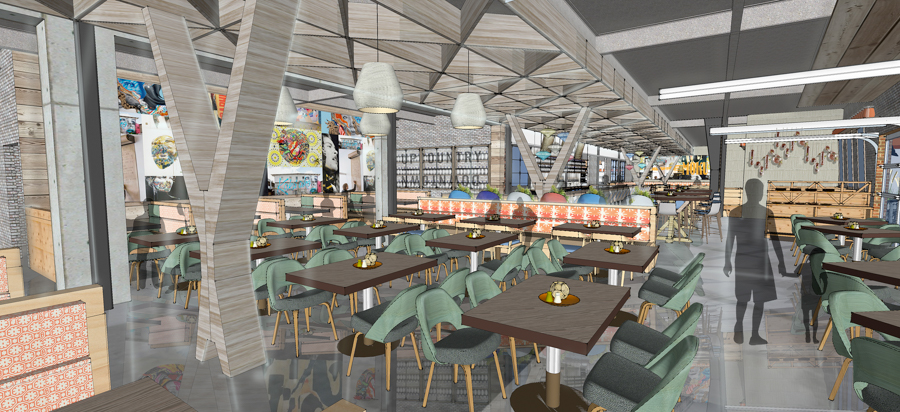 When is the targeted opening date?
Not sure yet, we're in the process of getting construction contracts. This summer.