Merriman's finally comes to Honolulu
Peter Merriman's fine dining opens at Ward Village this Saturday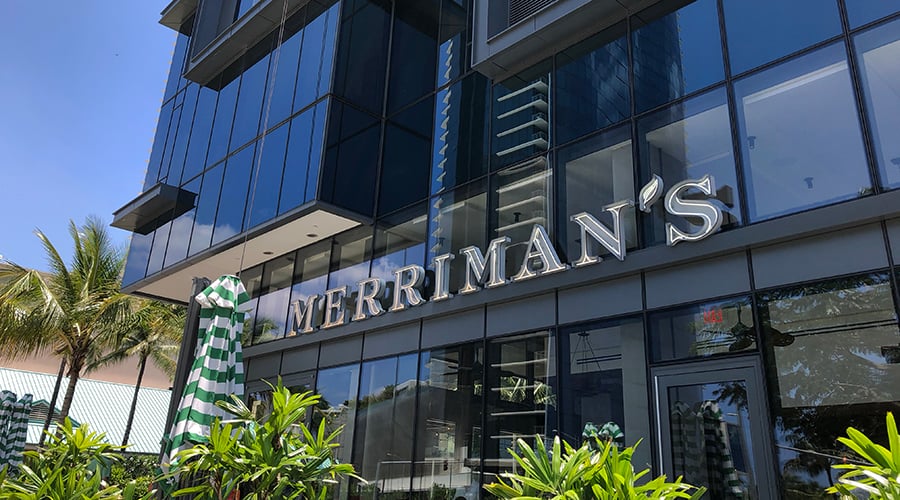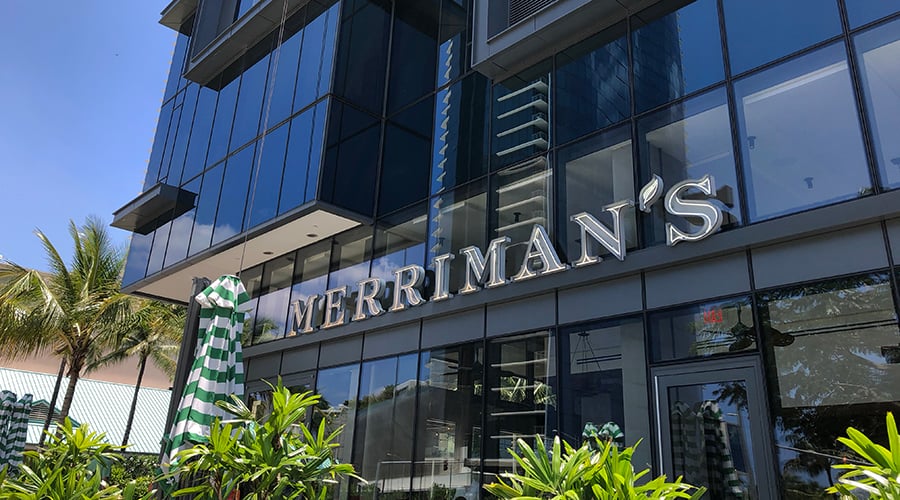 Peter Merriman, a pioneer of the farm-to-table Hawaii Regional Cuisine movement, opened his first fine-dining restaurant in the Big Island's Waimea in 1988. Since then he's taken his namesake fine-dining restaurants to Maui and Kauai and opened the more casual Monkeypod Kitchen and Moku Kitchen on Oahu. But only now, 30 years later, has Merriman's come to Honolulu.
Merriman's Honolulu opens to the public this Saturday, June 23 on the first floor of Kakaako's Anaha luxury condo tower. There's indoor and outdoor seating and an urban French bistro vibe. The executive chef is Jon Matsubara, who trained at New York institutions like Bouley and Jean-Georges before coming home to run the kitchens at Stage, Azure and Forty Carrots at Bloomingdale's.
Still, this is a Peter Merriman restaurant, and most recipes were created by Merriman in his home kitchen. New items include a made-to-order tableside ahi poke ($16) with taro chips; baked macaroni and Big Island goat cheese ($11) with a crunchy chia, pumpkin and sunflower seed crust; and tako and country bread ($18), which is like octopus served escargots-style. Signature Merriman's dishes like the wok-charred ahi sashimi ($31) and shrimp, corn and mac nut fritters ($11) are also on the menu.
Definitely order the Bag o' Biscuits ($5) as a starter, because you shouldn't pass up these moist mounds of buttermilk goodness topped with sea salt. Just be careful not to fill up on these butter bombs before your meal comes.
Merriman's Honolulu
1108 Auahi St.
Kakaako
215-0022
Daily 11 a.m.-11 p.m.
https://www.merrimanshawaii.com/honolulu/
Free valet parking in Anaha for lunch (11 a.m.-2 p.m.) and dinner (5-9 p.m.)