Maui's yummy hidden gems
Onolicious places where locals eat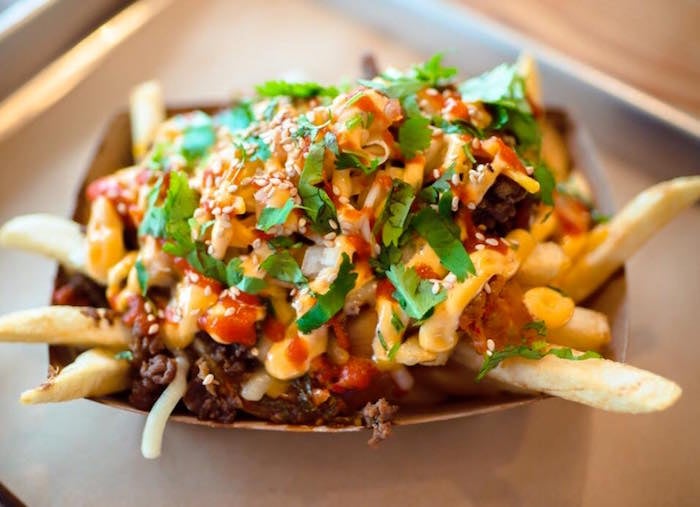 Editor's note: While these spots are still among Rebecca Pang's favorites, time and COVID may have shifted things. Call for latest menus, hours and prices before you go.
Heading to Maui? While I love eating at the island's posh resorts, it's also nice to venture out and explore mom-and-pop favorites like Sam Sato's and Tasaka Guri Guri and the endless under-the-radar eateries. Here are some hidden gems I discovered on my most recent visit to the Valley Isle.
Sale Pepe Pizzeria e Cucina

Owned by husband-and-wife team Qiana (from Brooklyn) and Michele Di Bari (from Italy), Sale Pepe exudes the warmth of a neighborhood Italian bistro. Get things started with wine and chicken liver crostini, and from there, share a brick-oven pizza topped with prosciutto or sopressata. The pastas are all house-made and squid ink spaghetti is a standout. When you're pau, you can burn some calories by people-watching and window-shopping on Front Street.
What to order: Pizza of the day (they're only $10 at the bar from 5 to 6 p.m. all through September only)
Old Lahaina Center
878 Front St. Units 7 & 8, Lahaina (diagonally across from Maui Theater)
808-667-7667
www.salepepemaui.com
Joey's Kitchen
Tucked away in the Whaler's Village food court is the legit Joey's Kitchen. An alumnus of Roy's Kaanapali, chef Joey Macadandang mastered Hawaii Regional Cuisine and wanted to make dining out affordable. He succeeds in this friendly, no-frills spot that specializes in Filipino and Hawaiian cuisine, with all dishes under $20. Classics like ahi poke bowls, huli huli chicken and loco moco are always on the menu. On my last visit, Joey and his family were making their own lau lau and kimchee.
What to order: Pork adobo, braised short ribs, kimchee
Whaler's Village Food Court
2435 Kaanapali Pkwy. Ste. H16, Kaanapali
808-868-4474
https://www.facebook.com/Joeys-Kitchen-1585408581701494/?fref=ts
Maui Fresh Streatery
If you see a big red food truck in Kahului or Wailuku, get in line quick. Maui Fresh Streatery serves one of the best lunches on Maui, with rotating themed menus and drool-worthy French fry specials. One week can be Korean and the next can be Californian-inspired. What doesn't change is chef/owner Kyle Kawakami's dedication to using local products and ingredients. Kumu Farms is one of his favorites. The truck only operates at lunch on Mondays, Wednesdays and Fridays. Check Instagram @MauiFreshStreatery for the latest menu offerings and updates.
What to order: One of everything!
Location varies
808-344-7929
www.mauifreshstreatery.com
Nutcharee's Authentic Thai Food
Thai food lovers rejoice! Getting to Maui's best Thai has just gotten easier. After developing a cult-like following in Hana for the past five years, Nutcharee's Thai relocated to a new location in Kihei's Azeka Shopping Center earlier this year. Chef-owner Nutcharee Case swears by only using the best fresh, local ingredients, like Kula Farms kabocha in the pumpkin curry. Nothing is pre-cooked and all of the fish is fresh, even in the curries. I also appreciated the air-conditioning.
What to order: Crispy fish with mango green salad, braised short rib curry
Azeka Shopping Center
1280 S. Kihei Rd. Suite 124, Kihei
808-633-4840
www.nutcharees.com