Low tea at Stage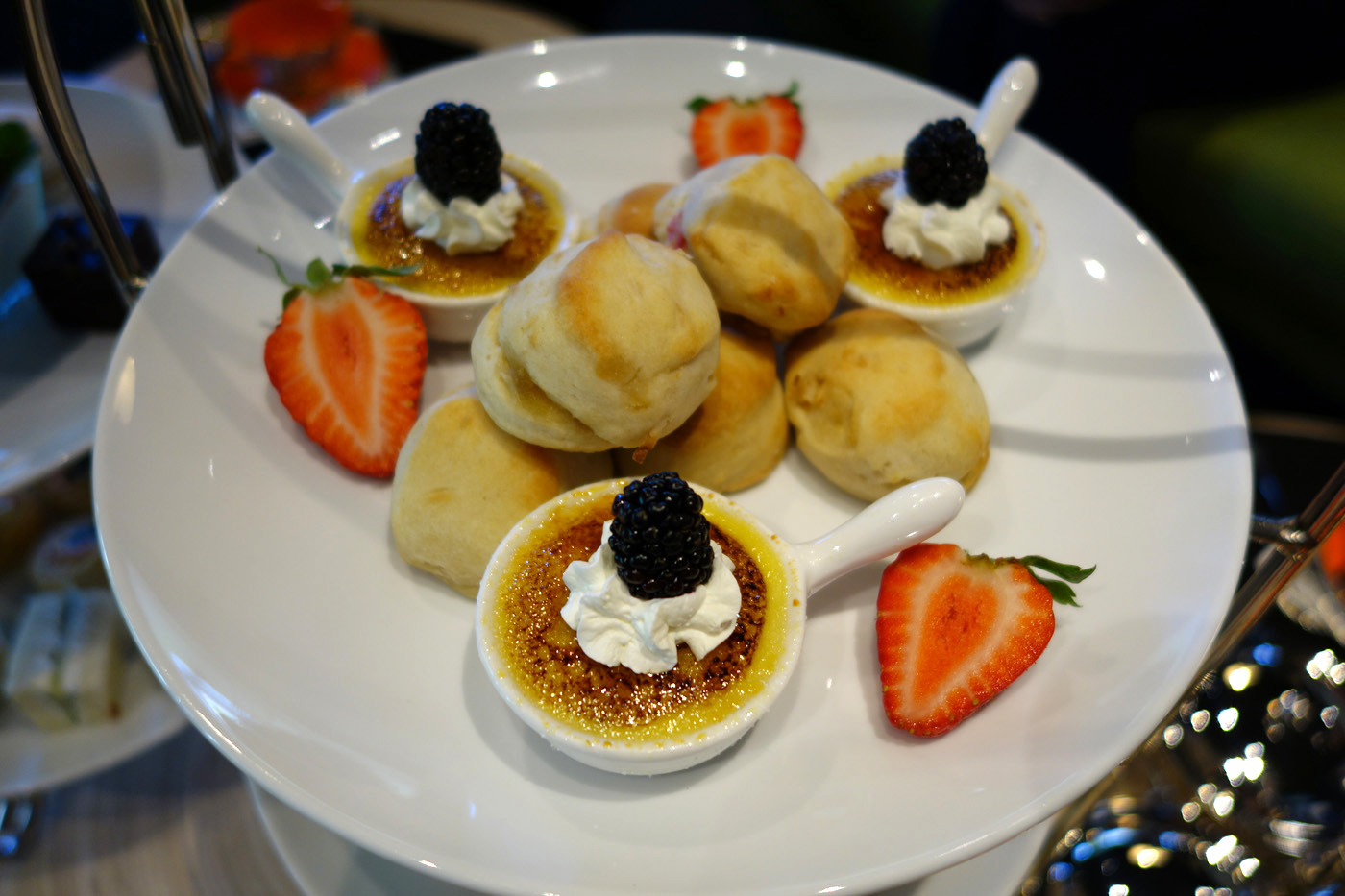 It seems like I've been taking in a lot of tea services lately, from the Moana Surfrider to The Monarch Tea Room. My latest caffeinated adventure was at Stage Restaurant, in the Lime Lounge (the bar area with lime-colored chairs) of the Honolulu Design Center (HDC)
Michele Henry Sorensen, who owns Tea at 1024, is also now married to HDC owner Thomas Sorensen. He suggested she start a tea service in his venue, but had one request: The china needed to be orange, to match the building. It took her about a year to find it, but she did eventually find her Shelley bone china tea service and started the program in May. It is now every Wednesday afternoon with seatings starting at 2:30 p.m.
The terms "high tea" and "low tea" are often confused. High tea or "meat tea" referred to dinner: During the Victorian Period, working class families ate a substantial evening meal, with tea, and called it "high" tea because it was eaten at a high, proper dining table.
Afternoon tea was called "low tea" because it was usually taken in a sitting room or drawing room with low tables placed near sofas or chairs. Low tea wasn't a meal, but more of an afternoon snack to stave off hunger, so finger foods were, and still are, the fare you'll find.
Here you'll find the usual finger sandwiches, scones, and desserts, but one bite and you'll know you're at a different kind of tea service. Since it's at Stage, featuring the talents of executive chef Ron de Guzman and pastry chef Canin Sabey, the food is definitely elevated a few notches. Don't eat lunch, because you'll want to eat everything.
Low tea at Stage
Low tea at Stage
1250 Kapiolani Blvd.
808-237-5429
Wednesdays starting at 2:30 p.m.
38.95 Low tea; 54.95 Tea Royale (includes glass of Taittinger Champagne)