Love Heineken but want to support local? Give these ales a try
Blonde ales are the true easy-drinking beer of summer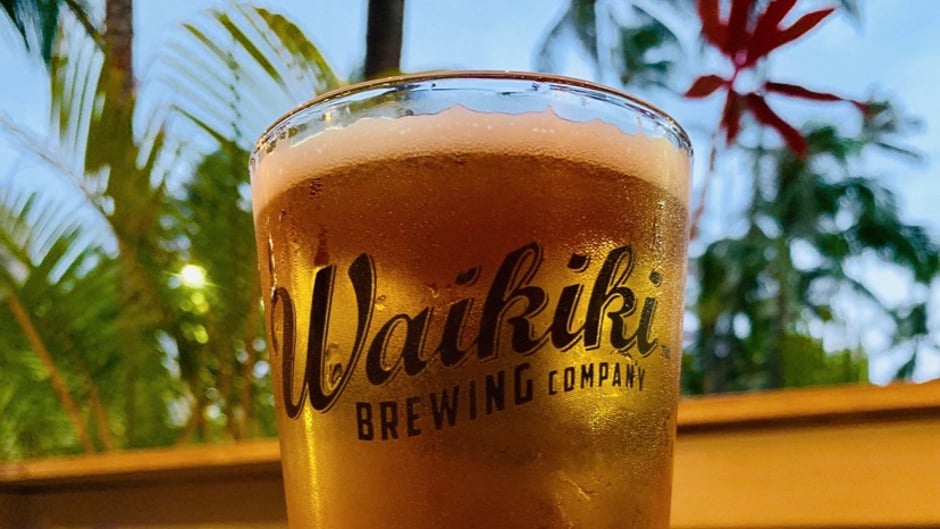 Blonde ales are considered an easy entry for people looking to get into craft beer without knowing where to start. The Beer Judge Certification Program describes the style as an "easy-drinking, approachable, malt-oriented American craft beer. Well balanced and clean, [it] is a refreshing pint without aggressive flavors." Blonde ales are between 3.8% and 5.5% ABV, meaning even the stronger examples are light. Bitterness is also low at 15–28 IBU (International Bitterness Units), which is helpful for drinkers who think all beer is impossibly bitter, like the uber popular India Pale Ale (IPA).
Each beer style has an ideal time and place. And with Hawai'i's lazy days of summer best spent outdoors with family and friends at barbecues, picnics and the beach, there is nothing better than a crisp, refreshing beer. The true American beer of summer is the blonde ale—also known as golden ale—that imparts the image of a glistening glass of bubbling gold.
For many styles, there is no definitive history due to a dearth of formal record keeping. Blonde ales probably began more than a century ago as an intermediate between the light Kölsch style from Germany and the more hop bitter assertive pale ale, which led to a sparkling ale. While the style is brewed all over the world, American blonde ales are a product of the brewpub culture of the past few decades. Popular macro lagers like Heineken are brewed with cold bottom-fermenting yeast, which can take weeks to months to mature. Many small breweries simply do not have the space and time to devote to these styles despite their popularity with modern drinkers. Blonde ales have similar characteristics but are made with a warm top-fermenting yeast, which is ready to drink in a few days.
Blonde ales are so clean and crisp—they have nothing to hide. You can tell if you're in a good quality brewery by testing its light beers; if the blonde is delicious, it is a good bet the brewery's other selections are too. Simply put, if you love Heineken but want to support local Hawai'i breweries, give these beers a try: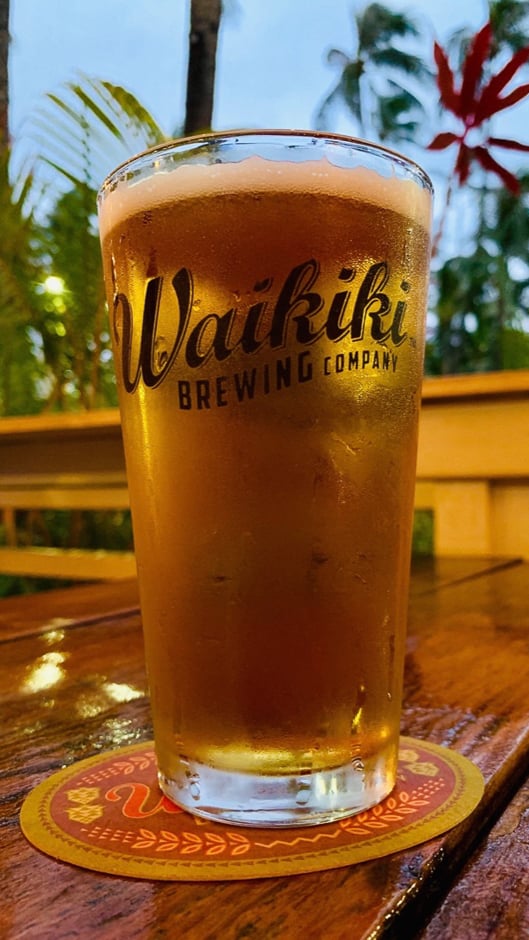 Aloha Spirit Blonde Ale – Waikīkī Brewing Co.
ABV 4.6%, IBU 18
This light, refreshing blonde ale is made with a selection of American hop varieties that impart light floral and citrusy notes. It is available on draft at both brewery locations and bars around the Islands. It is also easy to find in newly redesigned six-pack cans ($12) at grocery and convenience stores throughout the state and on Guam.
Waikīkī Brew Pub, 945 Kalākaua Ave. Kaka'ako Brew Pub, 831 Queen St. waikikibrewing.com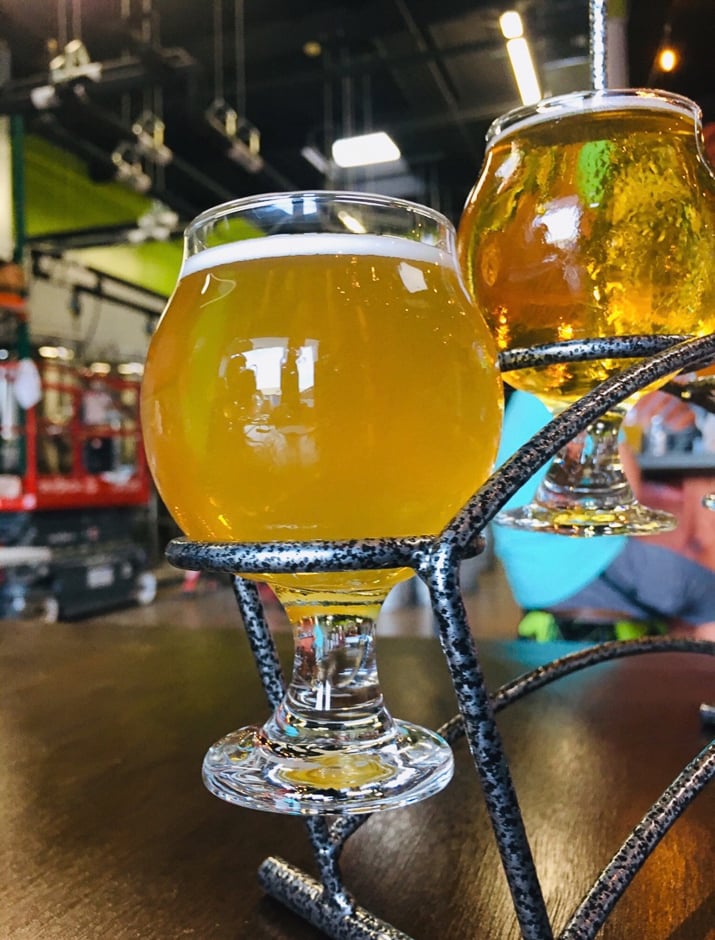 Hākea Bohemian Blonde Ale – Beer Lab Hawai'i
ABV 5.0%, IBU 22
Beer Lab classifies its blonde ale as bohemian style, with flavors of lighter beers from Czechia. It has become a regular beer on draft at all three locations and is available for 32-ounce crowler ($13) and 64-ounce growler ($18) fills.
Beer Lab HI University, 1010 University Ave. Beer Lab HI Waipi'o, 94-515 Ukeʻe St., #310, Waipahu. Pearlridge Center Mauka Center Court, 98-1005 Moanalua Road, 'Aiea.
beerlabhi.com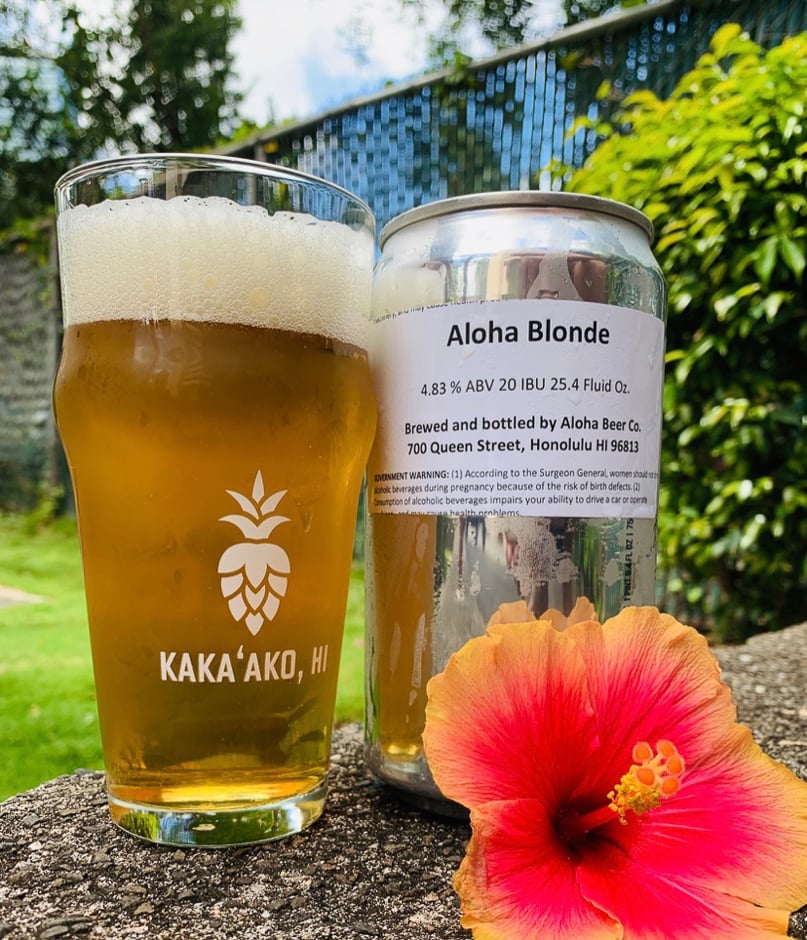 Aloha Blonde – Aloha Beer Co.
ABV 4.8%, IBU 20
Aloha Beer Co. describes its Aloha Blonde as an infinitely refreshing beer with a light crisp malt backbone and a delicate hop finish. It is available on draft at the brewery and available to-go in 25.4-ounce cans ($7.50).
700 Queen St., alohabeer.com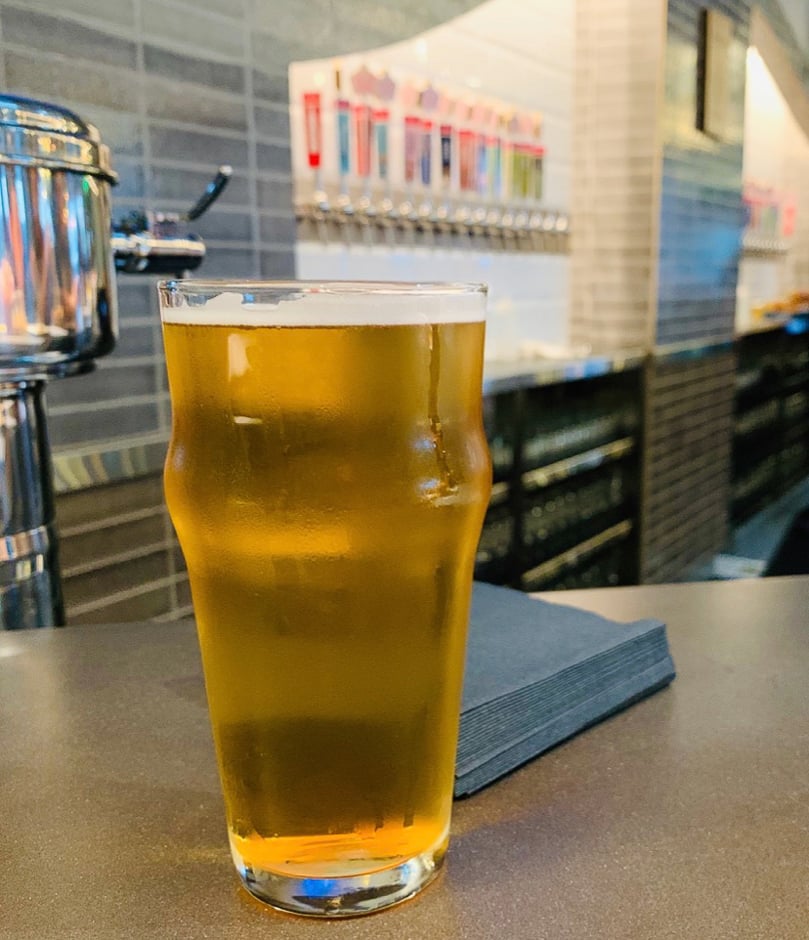 Breaktime Blonde – Hana Koa Brewing Co.
ABV 4.2%
Hana Koa brews its blonde with German pilsner malt and hops. "The smell of ocean breeze and fresh-cut flowers are complemented [by] a clean and crisp flavor," its menu says. It is available on draft at the brewery and to-go in 25-ounce crowlers ($9.50) and 40-ounce growlers ($9).
962 Kawaiaha'o St., hanakoabrewing.com
As this is not an exhaustive list of blonde ales brewed in Hawai'i, look for the style name on your next brewery visit or beer purchase.