Looking for a Summer Read for Your Kids? Read This!
Spend those lazy summer days with these picks from Hawai'i's state librarians.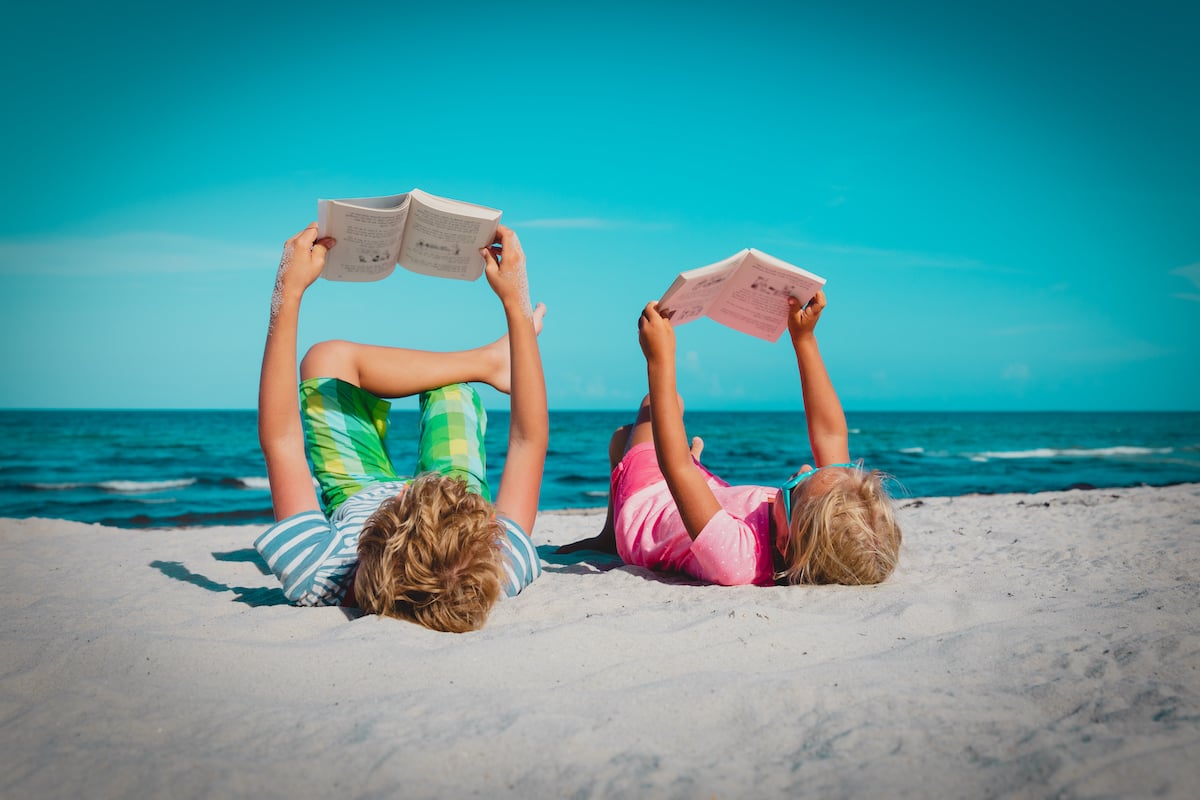 Books are the best—portable, inexpensive (free if you borrow from our state libraries) and a way to escape to another life, another world. And summer, with its longer days and lazy weekends, are the best time to find new stories to read.
Here are some summer-y books, recommended by our friends at the Hawaiʻi State Public Library System, where you can find these titles to borrow.
---
SEE ALSO: ✔️ 6 New and Cool Things You Can Do With Your Library Card Online
---
And remember, the 2022 Summer Reading Program runs now through July 30.
---
SEE ALSO: 📚 It's Not Too Late To Join the Library's Summer Reading Program
---
Preschool
Summer Song by Kevin Henkes
About the book: Illustrations and easy-to-read text introduce the colors, songs, and activities of summer.

My Ocean is Blue by Darren Lebeuf
About the book: A girl with a disability explores every facet of the ocean during a day at the beach.
Grades K–1
Ty's Travels: Beach Day by Kelly Starling Lyons
About the book: Ty turns an ordinary day in the sandbox into a fun beach day. When his neighbor's beach ball flies into his backyard, Ty learns that a beach day is even better with a friend.
Big Beach Cleanup by Charlotte Offsay
About the book: Cora's sandcastle-building contest is canceled due to litter on the beach, but determined to save her favorite place she, along with a few friends, gets to work picking up single-use plastics that have washed onto shore.
I Am Brave by Suzzy Capozzi
About the book: On a family vacation, a young girl shows bravery by trying new experiences, including surfing, horseback riding and hiking.
Grades 2–4
Just Harriet by Elana K. Arnold
About the book: Harriet Wermer is unhappy about having to spend her summer with her grandmother on Marble Island, but her mood changes when she discovers a mystery involving her dad.
Summertime Sleepers: Animals That Estivate by Melissa Stewart
About the book: All science classrooms discuss animals that hibernate during winter months, but few know about animals that estivate—a prolonged sleep during hot or dry periods.
Charlie and Mouse: Outdoors by Laurel Snyder
About the book: Charlie and Mouse and their parents are going on a camping trip, and there will be hiking, storytelling, marshmallows and campfires, and the joy that comes from sharing it all.
Grades 5–6
How to Train Your Dad by Gary Paulsen
About the book: Twelve-year-old Carl is fed up with his father's single-minded pursuit of an off-the-grid existence. He adopts the principles set forth in a randomly discovered puppy-training pamphlet to "retrain" his dad's mindset . . . an experiment that produces some very unintentional results.
Two Truths and A Lie: Forces of Nature by Ammi-Joan Paquette
About the book: Every story in this book is strange and astounding. But not all of them are real. Just like the old game in this book's title, two out of every three stories are completely true and one is an outright lie. Can you guess which?