6 New and Cool Things You Can Do With Your Library Card Online
You can do a whole lot more than borrow books with your library card—learn how to play the ʻukulele, rent a movie, print out activity sheets and much more.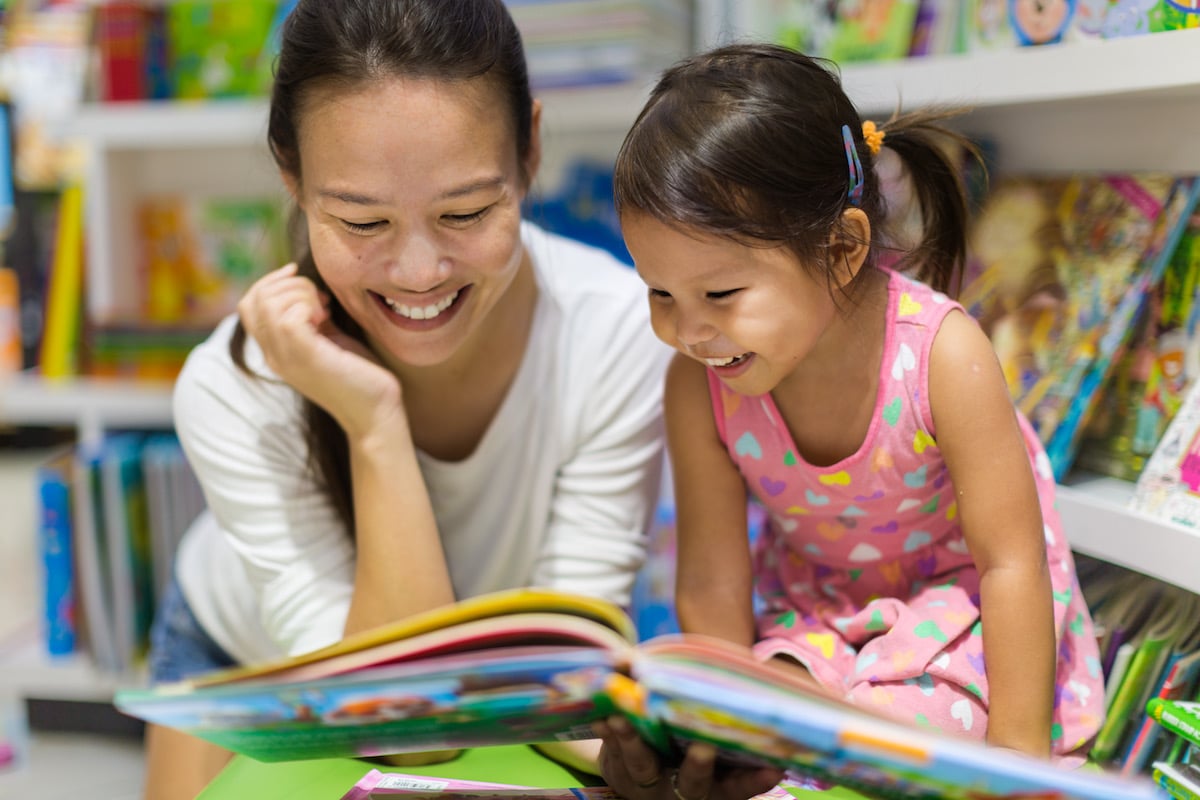 My two kids and I love our neighborhood library. There's always something cool and kid-friendly going on. Every week we take a short walk there for keiki storytime, scavenger hunts, a pirate "whodunit" event, art contests and community puzzles. We're fans of how our red library card gives us access to thousands of books and DVDs. But recently I've learned there's so much more we can do with our membership online. Here are some of the coolest, under-the-radar things you can do with your library membership.
---
SEE ALSO: 📚 Our Family Guide: Unexpected Ways to Use Your Hawai'i State Public Library Card
---
To get started, visit librarieshawaii.org and create an account with your library card number.
1. Take an online music class.
This past May, the Hawai'i State Public Library launched ArtistWorks, an online platform that provides virtual self-paced lessons from professional musicians. You can learn how to play the ʻukulele, jazz band, mandolin, piano and much more. First, you'll need to download the Libby App on your mobile device or libbhyapp.com. Choose "Hawai'i State Public Library System" as your library, log in, tap Extras and find ArtistWorks. (Also, did you know you can borrow an 'ukulele at any of the library branches?)
2. Print out worksheets and activity sheets.
I used the library's Scholastic Teachables while homeschooling my 5-year-old daughter, Anna, through COVID-19 and she loved them! The library offers a free online database with thousands of searchable and printable educational materials. You can select out of 25,000 skill and activity sheets, mini-books, educational crafts and more, all curated for kids in PreK to Grade 8. They're categorized by subjects like early learning, following directions, foreign languages, social and emotional learning, social studies, stem and so much more. Themes include animals, holidays, celebrations and sports.
Even cooler: If you don't have a library card, you can fill out a library card application online and access worksheets at home—these temporary online cards are good for 45 days. Visit your nearest library to get your permanent library card before it expires.
3. Read interactive kids' e-books.
Bookflix is a cute e-book resource for pre-K to 3rd grade readers. You can peruse through animated fiction and nonfiction stories for your kids, and the app will read aloud to your child and flip pages on its own. It's a fun way to read together with your child—teaches sight words!—and keeps them engaged with pictures and videos.
4. Rent a film (or three).
Kanopy gives you access to more than 30,000 films, documentaries, indie films, film festival favorites and classic films. More than 60% of Kanopy's film offerings are not available through other streaming services. With your library card, you can watch and borrow three films a month, take a course and watch unlimited Kanopy Kids—it offers animated storybooks, family-friendly movies, language learning and popular titles like Sesame Street, Barbar, Arthur and more. Parents, there are parental controls, so that your children watch the films and series appropriate for their age.
5. Read the New York Times.
Did you know your library card gives you access to the New York Times digital edition? Here's how: if you're using the resource in the library, you create an account and proceed directly to login for future visits. If you're outside the library, follow this link and login using your library card number and PIN. Click on "Create Account" and fill in the required fields. You'll receive a NYTimes.com pass that provides 72 hours of free access. Once it expires, you can login again and request another 72-hour pass.
6. Create your "to-read" list
Novelist is an online reading list you can create for you and your child. There are also lists full of books that are recommended per age or genre, which is updated every month. This is helpful because sometimes I'm not sure what I want to borrow for my kids when we go the library, but if I take the time to peruse the recommended books on Novelist, I can learn more about the book and the author. If you click "Check the library catalog" you'll automatically be re-directed on a search on the Libraries Hawaiʻi website and from there, you can borrow the book online or for pick up at the nearest library.