Look who's debuting at Hawaii Theatre: Q&A with Taimane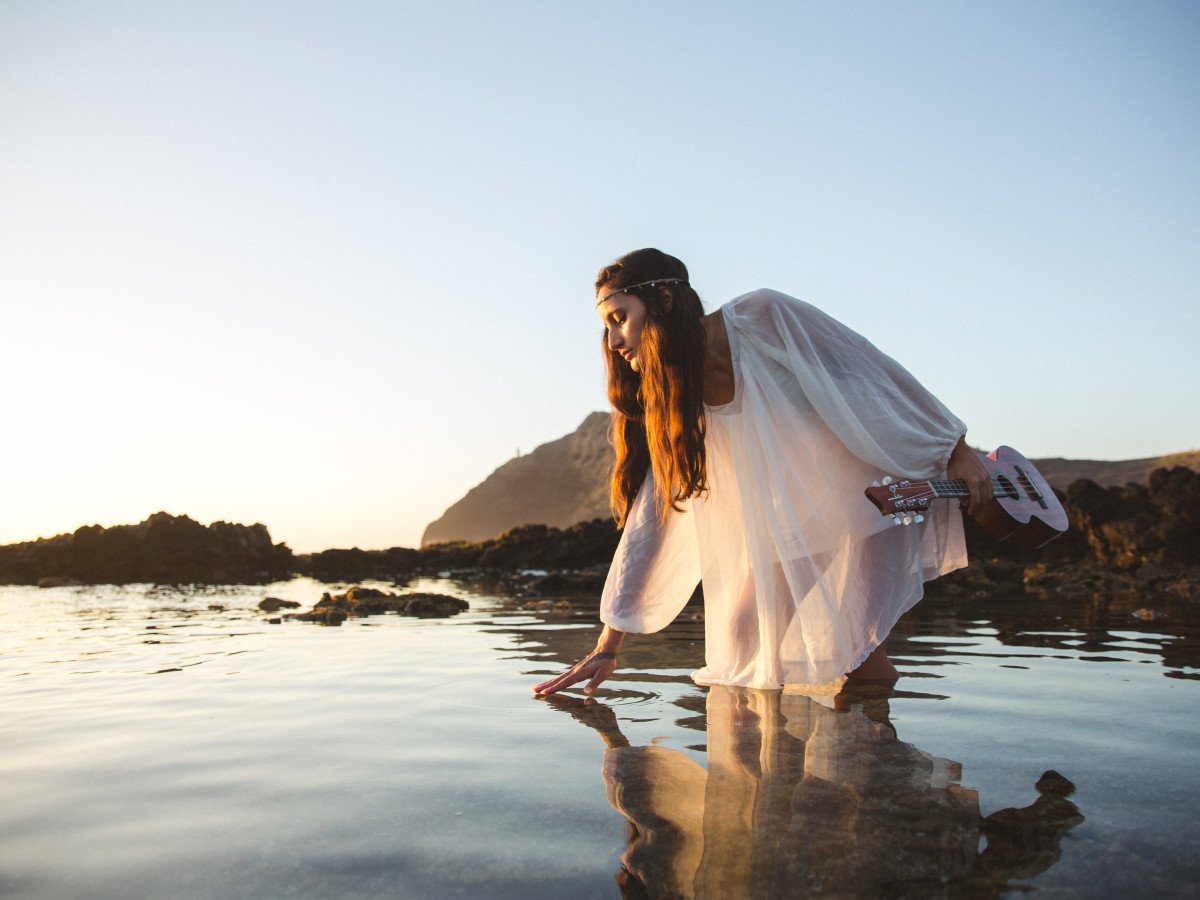 By Kate Greennagel
Special to Frolic
After 15 years of performing in Hawaii and around the world, ukulele prodigy Taimane Gardner will make her Hawaii Theatre debut on Friday, March 25. Discovered by Don Ho while she was busking with her father on the streets of Waikiki at age 10, Gardner is as well known for the passion and vibrancy of her stage performances as for her cover renditions and range of soulful, exciting compositions.
"Taimane: A Musical and Theatrical Odyssey" will feature original music and a spectacular dance collaboration incorporating LED, lion dance, contemporary dance, tango and narration. Joining Gardner onstage will be local artists Samadhi Hawaii, Kealoha, Paradise Tango, Kalalea, Hawaii Contemporary Dancers and Shaolin Arts Society, as well as her own acoustic trio and local and mainland musical guests. Whether you've never seen Gardner perform, or watched her rock out dozens of times, this is a must-go event.
Taimane: A Musical and Theatrical Odyssey – The Elements
Hawaii Theatre
Friday, March 25 at 8 p.m.
Tickets: $25 to $75, available at hawaiitheatre.com
Frolic caught up with the artist for a quick chat.
---
How do you feel about performing at Hawaii Theatre, where so many Hawaii legends have taken the stage?
Hawaii Theatre has a lot of mana in it. You can feel it in the air and I know that it will help me to put on a wonderful show.
Some of my memories include watching Iona Contemporary Dance and the Miss Vamp Hawaii Vampire Beauty Pageant. The performances here are always beautiful and I plan to uphold that reputation.
What are your favorite places to hear live music?
Honestly I don't go out much on Oahu. But when I do, it's usually at jams at people's houses. Or first Fridays in Chinatown.
What is your favorite bar/restaurant/hangout?
The Greek Corner in Pucks Alley. I literally eat there four times a week. The waiters know me by name and gave me a free meal for my birthday dinner. Their food is bomb, there's always parking and it's cheap!
What are you currently reading?
"1000 Ultimate Experiences" by Lonely Planet. I travel a lot and this book has helped me find unique experiences and what to look forward to in every continent.
What are you listening to right now? Anything on repeat in your personal playlist?
Lana Del Rey. I love her. Above & Beyond when I feel like cleaning my house.
What are some favorite non-musical activities of yours?
Yoga, watching performances/concerts, making costumes, being a homebody, watching makeup tutorials (my new favorite thing!).
What is one place in the world you've always wanted to go?
Greece. That place is special to me and I'm not sure why I feel so deeply rooted and connected with that culture, but it speaks to me.
What is your favorite go-to snack?
Korean nori. I can eat it for days.
Don't miss Taimane's debut performance at the Hawaii Theater this coming Friday, March 25th!
Here's the video for one of "The Elements," Taimane's original song, "The Wind."