Local comfort: Warm, toasty loaves from La Tour Bakehouse
Sometimes good bread is all you need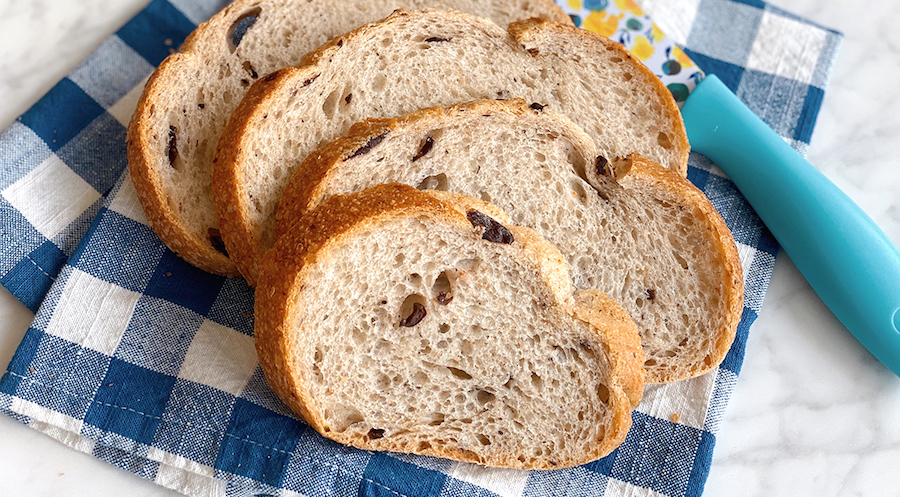 Working from home, far from hungry colleagues and the temptations of Downtown, has thrown my lunch breaks for a loop. Thankfully, I have a cache of downright delicious loaves from La Tour Bakehouse on hand to keep my midday feasts from going the way of Groundhog Day. Phil Conners? I thought that was you!
If the bakery's name sounds familiar, you're probably thinking of La Tour Café (or its delectable macarons). Both are owned by the same local family, the Lams. And if their name sounds familiar, you may already know that it was Thanh Lam who opened the very first Ba-Le Sandwich shop in Chinatown in 1984, eventually growing that business to nearly 20 locations. As the story goes, it was Ba-Le's much-beloved banh mi that sparked Lam's foray into bread making—unable to find just the right crunchy French bread, he learned how to bake it himself.
Slices of La Tour's fluffy Japanese-style white bread ($3.99 a loaf) serve as pillowy bookends to my now daily ham sammies (the rosemary ham from Whole Foods Market's deli is ah-freakin-ma-zing btw). They also crisp up perfectly when slathered with butter and plopped on a frying pan for a midafternoon grilled cheese, or two, or three. Who's counting? Since all my work outfits now revolve around stretchy pants, there are no snug waistbands standing in my way of reaching cheesy nirvana.
The savory olive boule (above) and pumpernickel-rye batard ($5.99 each) are my other faves, toasted and loaded up with fixin's—avo and a sunny-side-up egg for the former, and lemony avo, capers and silky lox for the latter. Mmmm. The bakery wholesales to Whole Foods Market, so you can track down all at the grocery store's bread counter, no problem.
latourbakehouse.com, Whole Foods Market, Kāhala Mall, (808) 738-0820
See also:
Local comfort: The perfect boiled peanuts
Local comfort: Liliha Bakery's chantilly cake
Local comfort: Don't diss the power of corned beef hash
Local comfort: Wotchoo eat with your poi?
Local comfort: My Adoboloco hot sauce addiction