Lineage Maui reopens with a new post-Sheldon Simeon menu
So what will you find at the Wailea restaurant now?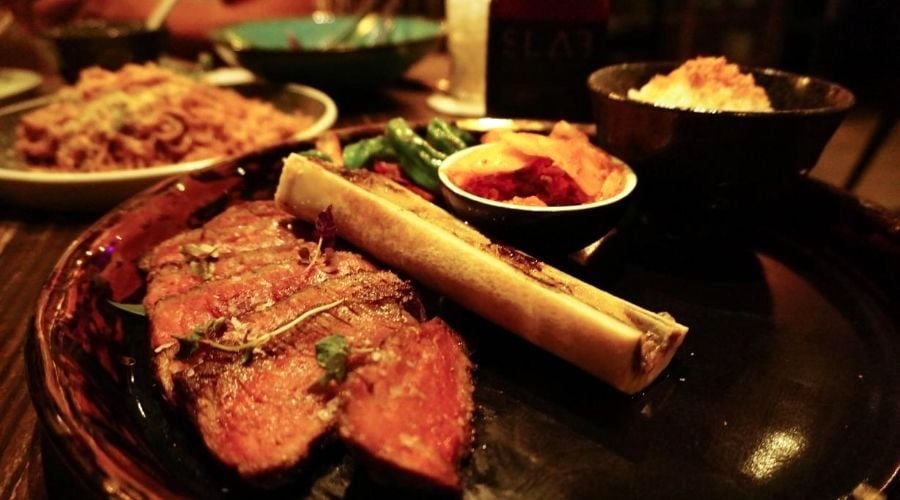 With dine-in options limited on Maui, I was especially excited for one of my favorite restaurants to reopen. Lineage, which closed for dine-in in March, is back with a new menu by chef de cuisine MiJin Kang Toride.
Toride took over from Lineage's founding chef Sheldon Simeon early this year, just weeks before the unfolding pandemic shuttered Hawaii restaurants. I met her in 2015 when she was chef de cuisine at Andaz Maui's Kaʻana Kitchen and knew she was one to watch. She had worked at Michelin-starred Terra in St. Helena, Morimoto Napa, and Ame in San Francisco. On Maui she opened her own catering business, Natto Kimchee, and a food truck called Mendo that specialized in ramen and dumplings.
See also: These Maui restaurants are open for dine-in and takeout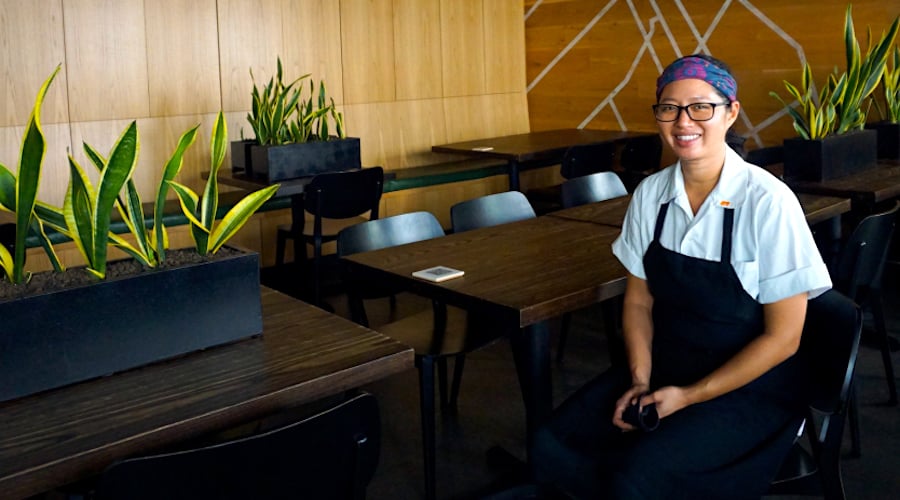 Toride came to Lineage last summer, six months before Simeon, citing a need to spend more time with his family, stepped back from the ABC Stores-backed restaurant whose food and setting told the story of his life. When Toride took over the kitchen, the transition was so seamless people didn't realize Simeon had left. The two remain good friends, and you can find him on the other side of the island with his wife, Janice, at Tin Roof, their takeout place in Kahului.
So what's Lineage like without Simeon?
See also: Preview: Sheldon Simeon's new Lineage
His influence is still there—from the graphical map of his hometown of Hilo on the wall to the servers' palaka uniforms to the bottles of his chili pepper water. Toride wants to keep these elements to honor his vision while evolving Lineage to express her own ideas and Korean heritage, especially her grandmother's soulful cooking. Along with Toride, bar manager April Leslie and general manager Melanie Wicker complete the new all-female leadership team.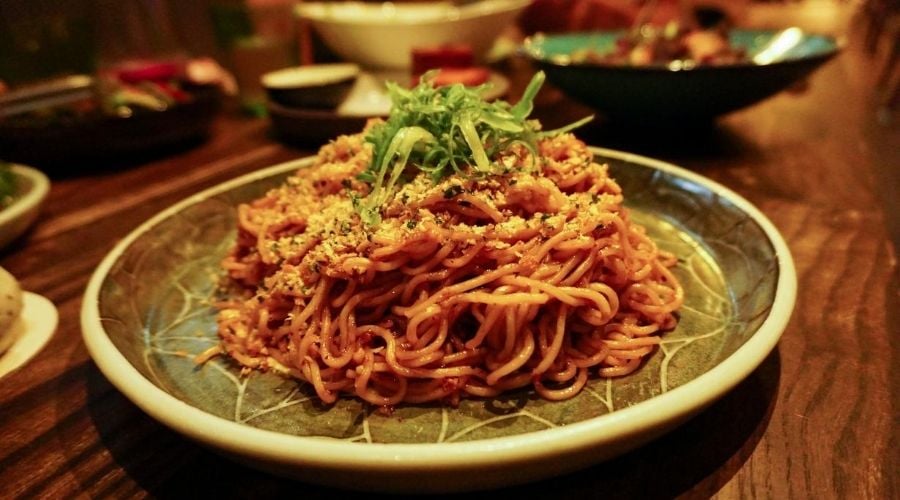 I tasted some dishes at a recent media event. The new menu is decidedly less Filipino and more Chinese- and Korean-inspired with entrees like Korean fried chicken, garlic Szechuan noodles and honey garlic shrimp—dishes that are approachable and familiar. Pupus coming around on dim sum carts are gone, thanks to the pandemic, but a few old favorites like the kimchee dip and smoked pork remain on the menu, which is back to family-style. Ethnic food, especially Asian, is a rarity in Wailea, so hats off to Lineage for helping to fill this void in an elevated way.
See also: Thanks, Sheldon
It's also worth noting the menu is lighter and more vegetarian-friendly than before with produce from farmers on Maui. These translate into a more affordable menu. I can see myself coming back with friends for cocktails and small plates, especially for a small birthday celebration or special occasion.
Toride plans to continue experimenting and evolving. She wants to offer pop-ups, retail products and cook-at-home meal kits in the future. I can't wait to see what she comes up with.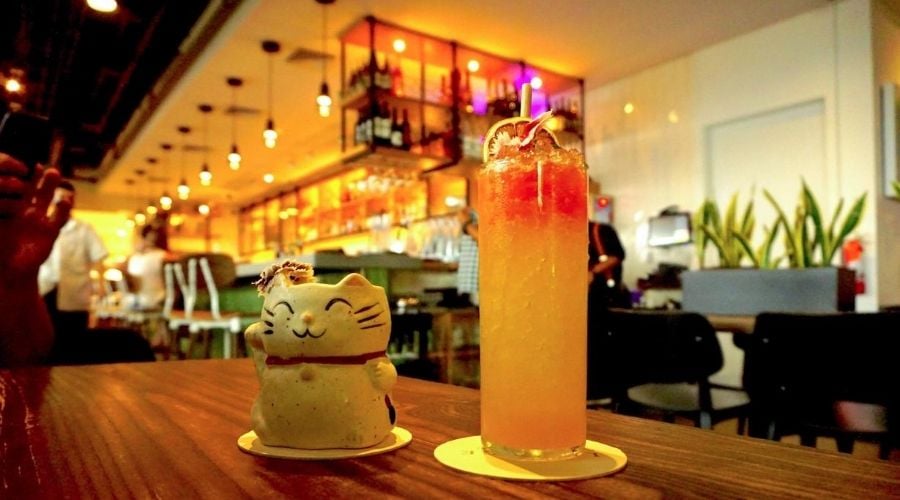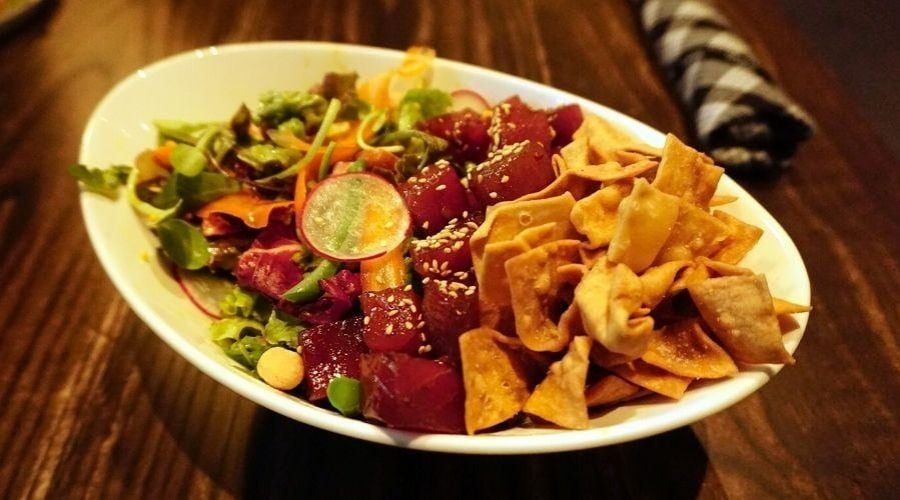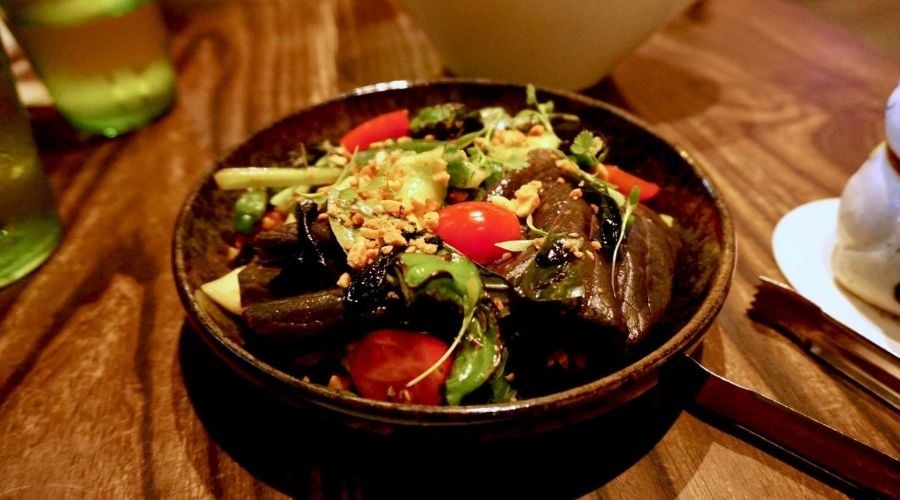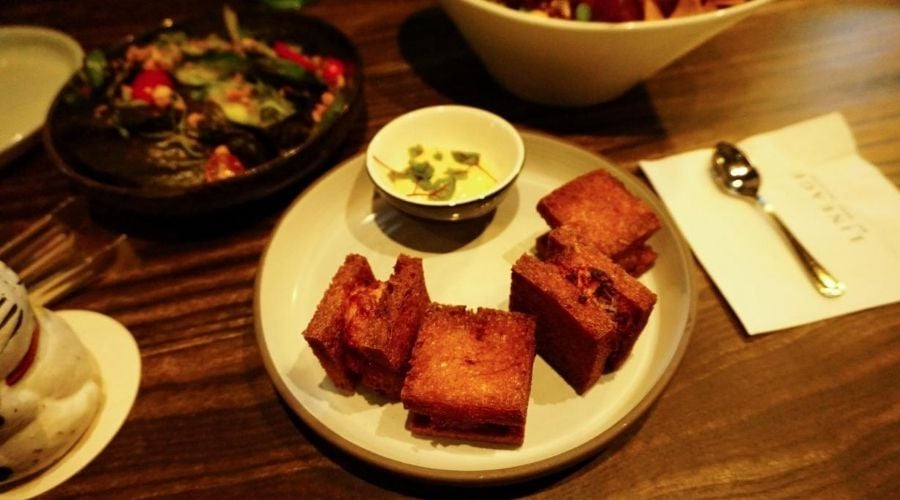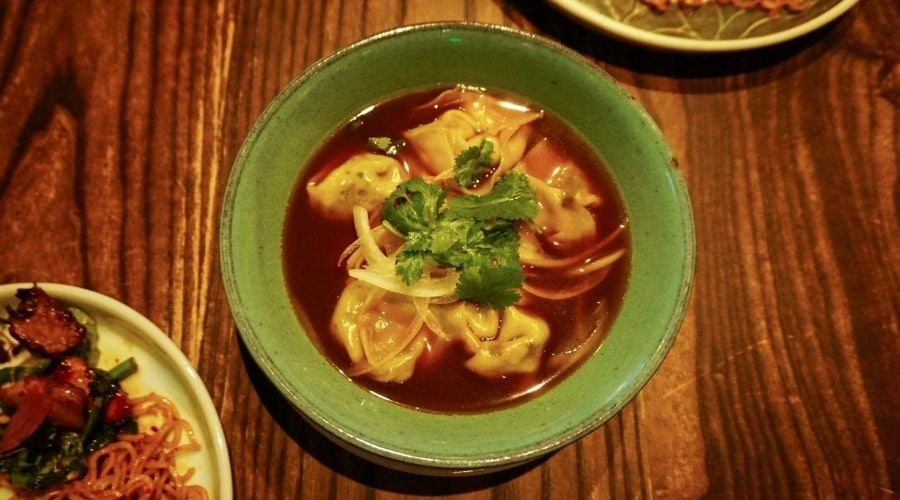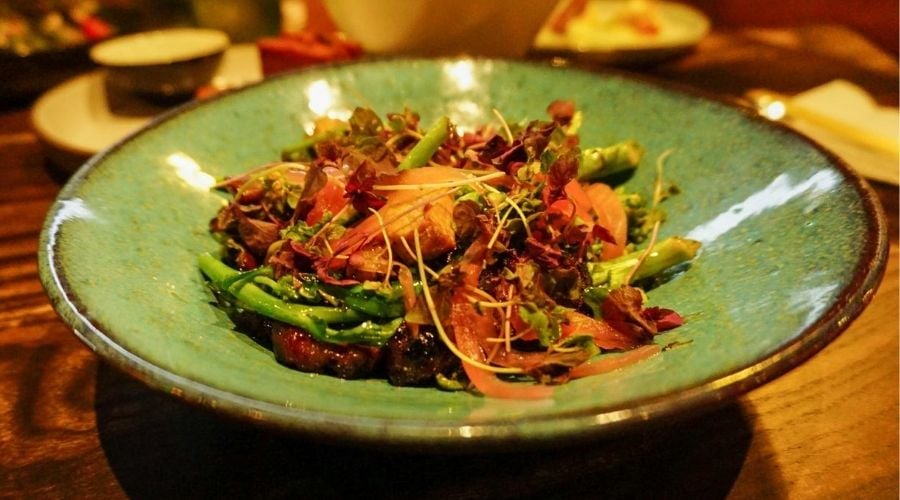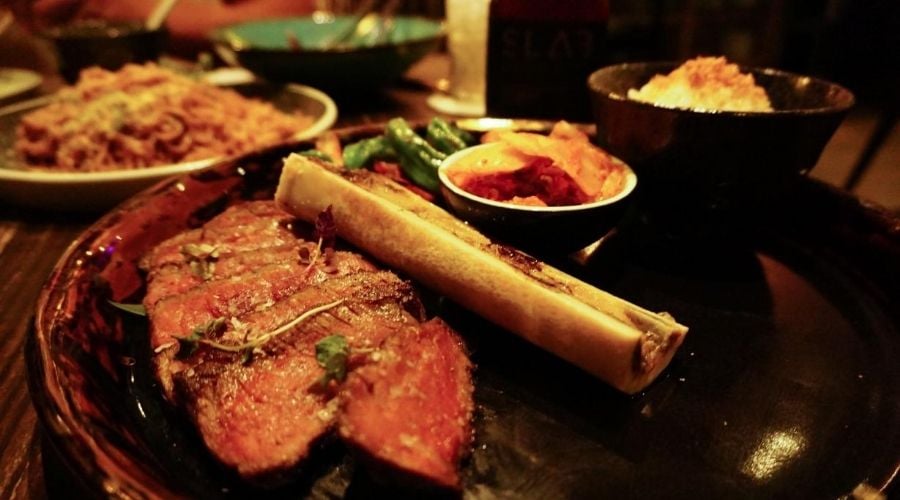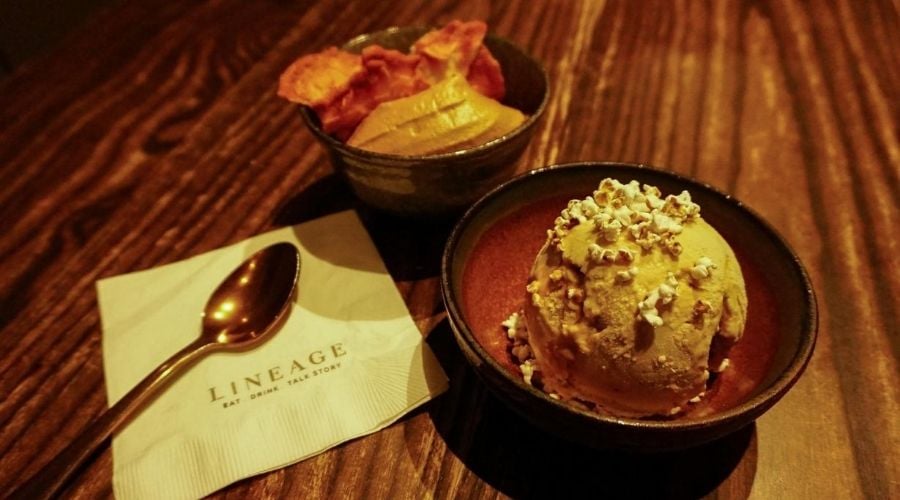 Lineage
The Shops at Wailea
3750 Wailea Alanui Dr.
Wailea
Sun-Thu 4-8 p.m.
Fri-Sat 4-9 p.m.
808-879-8800
lineagemaui.com
Instagram @lineagemaui