Lifelapse captures your day in snapshots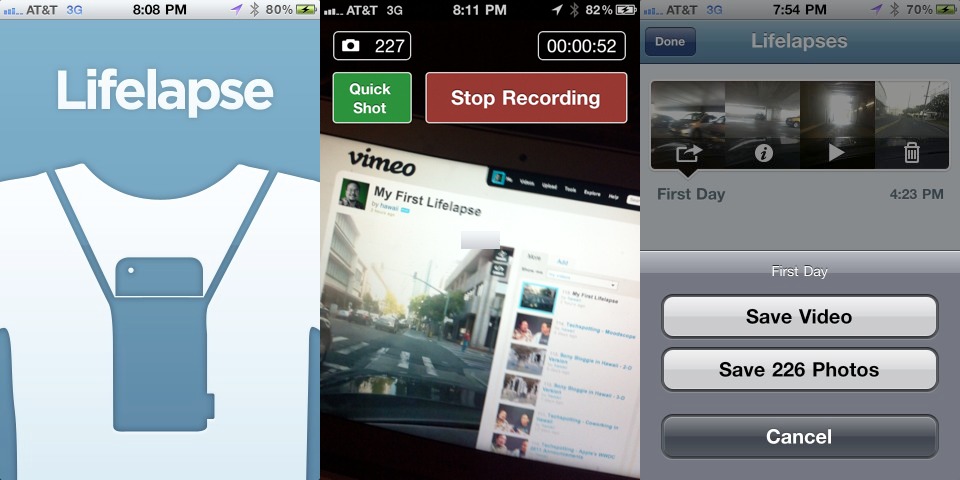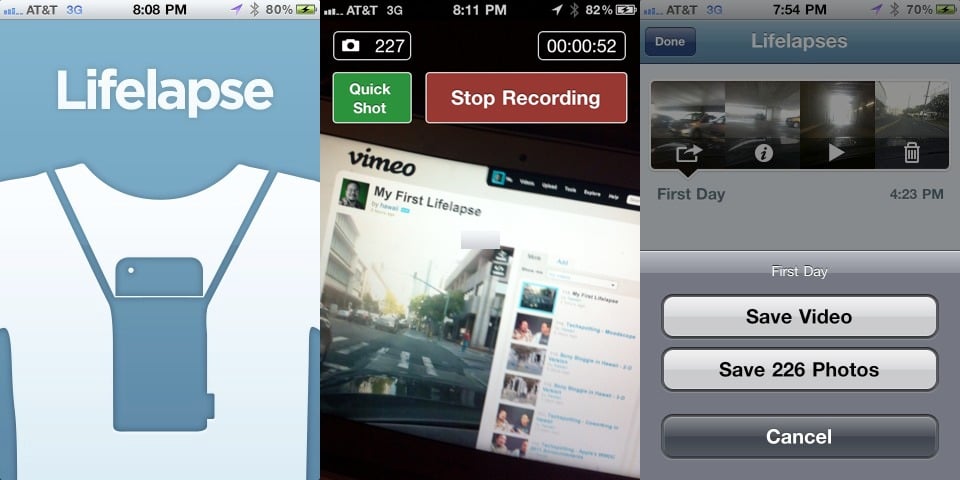 A curious new app hit the iTunes App Store today: Lifelapse. Created by a group of geeks in The Netherlands, it's designed to help you automatically capture your entire day and relive it through simple time-lapse style videos.
In December, there was nothing to Lifelapse besides its name, concept, and a sign-up-for-updates website. It turned up on Beta List, then caught the attention of AllThingsD and Engadget in March. Over 1,000 people signed up based on the idea alone. Last week, before the app went live, the company started selling its "Lifepouch," designed to hold your iPhone on your chest while it snaps away.
As someone who's always been obsessed with "lifelogging" (from blogging to lifecasting to everything in between), I was eager to try it out.
I stood my iPhone on the dashboard of my car so Lifelapse could capture my commute from Iwilei, through Chinatown, and finally out west toward home. (Alas, the direct sunlight overheated my iPhone, so it shut down as I passed through Pearl City on H-1.) After I got home, I jury-rigged my own iPhone-hanging lanyard and went for a walk around Mililani until the sun started to set.
Here's the end result:
Not exactly Oscar-worthy stuff (it could use a soundtrack), but to me, still interesting. Not so much for what the app does now, but what it could lead to — for better or worse. I've posted a full review on Hawaii Blog, but if you want to try Lifelapse yourself, you can buy it in the iTunes App Store for $0.99. For the curious (and iPhone-less), here are a few screenshots: