Last-minute potluck picks at Foodland Farms Ala Moana
No time to plan? No worries, Foodland Farms has your back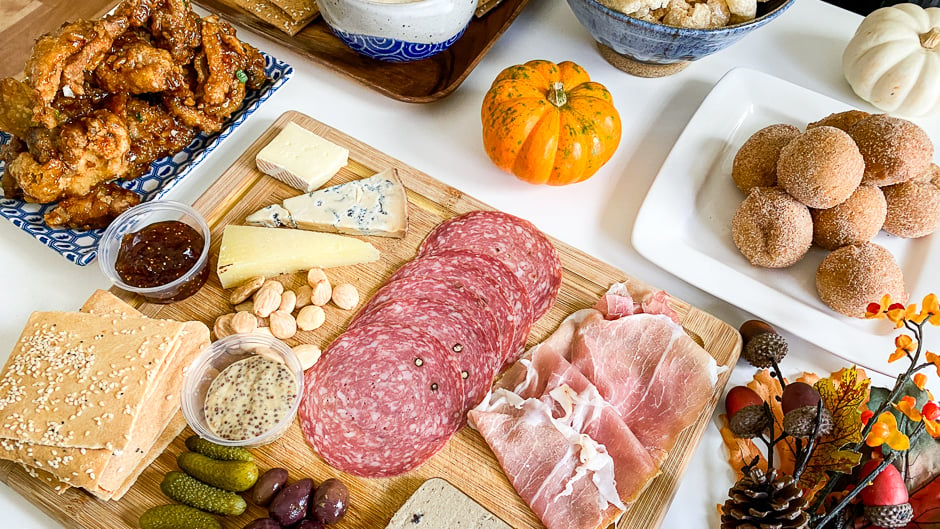 Sponsored
Holidays in Hawaii are filled with potlucks galore. With invites flooding in on all your devices, who even has time to plan for it all? No worry beef curry when you forget your cousin Mary's boyfriend's great uncle's hanai sister's holiday party: Foodland Farms Ala Moana has your back.
Foodland Farms has one of the largest selections of freshly prepared and ready-to-eat grinds under one roof. The best part? You don't even need to call ahead to pre-order. Just walk in and pick up what you need before heading off to the gathering. Before you consider bringing yet another veggie platter, hit up this list for ideas to wow your friends.
Freshly made pork rinds, $6.99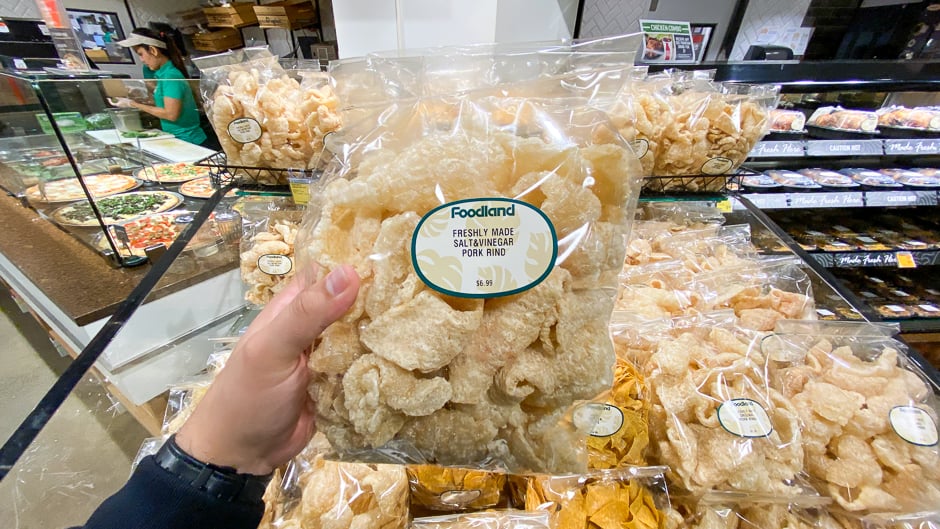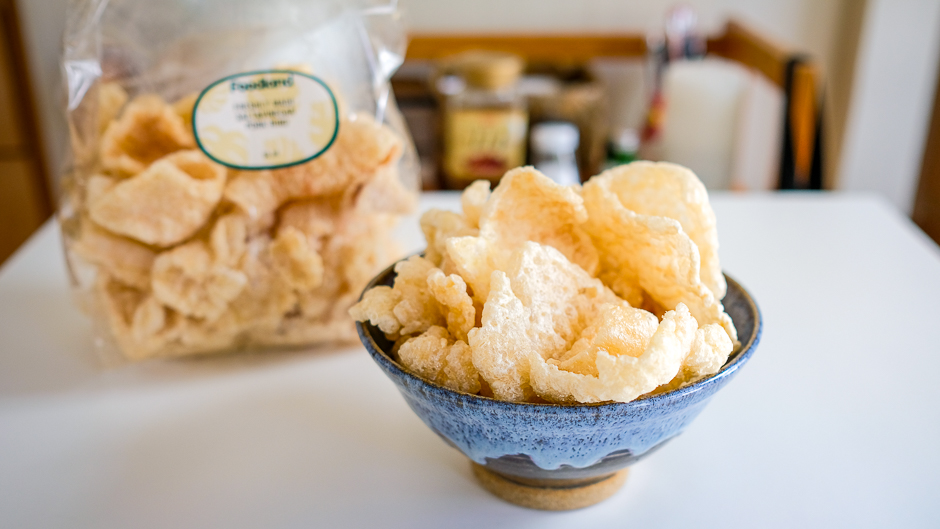 Chicharrones or fried pork rinds make for an excellent potluck appetizer because they're light, loaded with crunch and are perfectly snackable. We go for the salt and vinegar variety, which are made fresh in-store every day, to whet the appetite with a little zing – plus, it keeps things interesting.
Garlic fried chicken, $7.99 per pound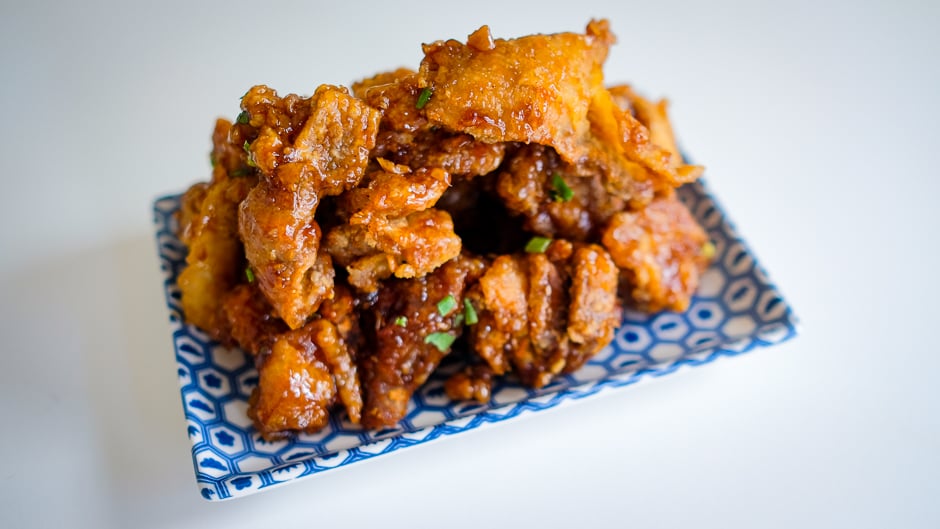 Foodland's fried chicken is excellent on its own; when it gets tossed it in that sweet, sticky garlic glaze, it's total flavor overload. The bits of crispy skin on the glistening morsels of chicken are our favorite parts and will leave your friends scraping the container.
Maikai dips ($6.49) with La Tour lavosh ($6.49)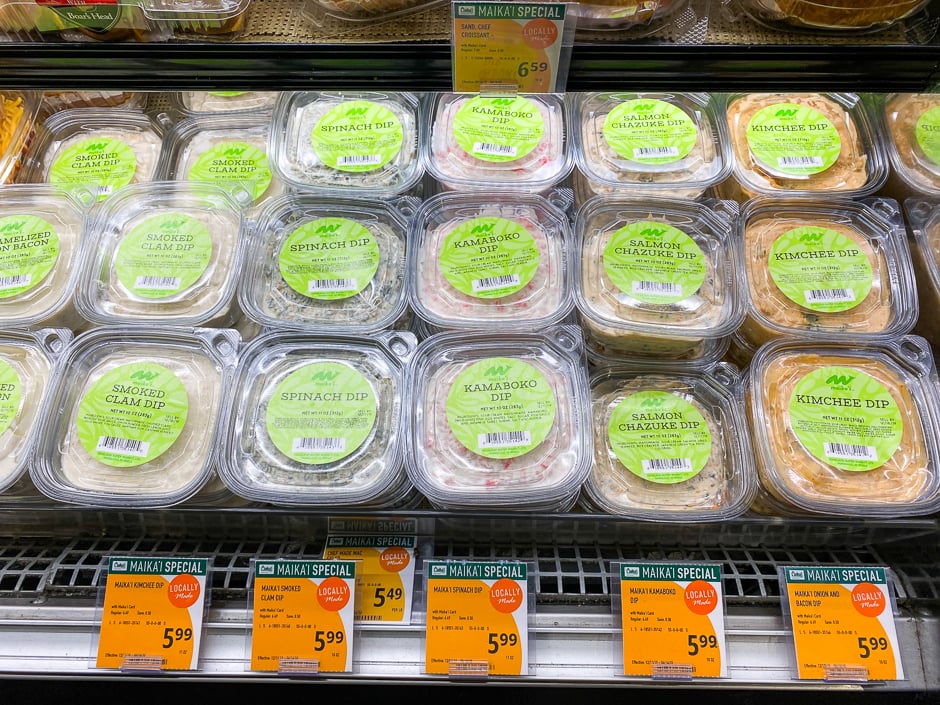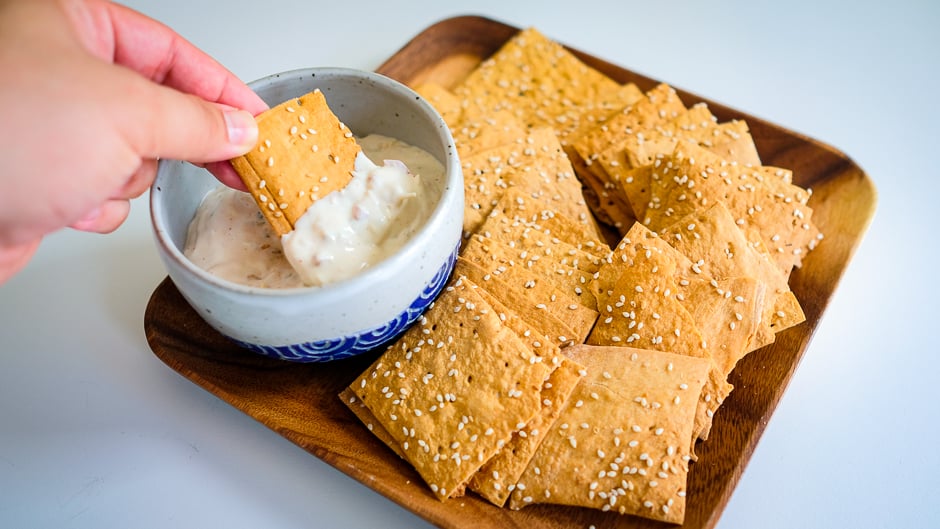 What do kim chee, salmon chazuke, spinach, caramelized onion and kamaboko all have in common? They're all onolicious creamy dips perfect for loading up on just about anything. For serious potluck cache, pair your dips with a box of La Tour's crispy sesame lavosh flatbread. Our picks include the smoky, sweet caramelized onion and bacon dip and the slightly spicy kim chee dip.
Grand Selection meat and cheese board from The Bar, $17.99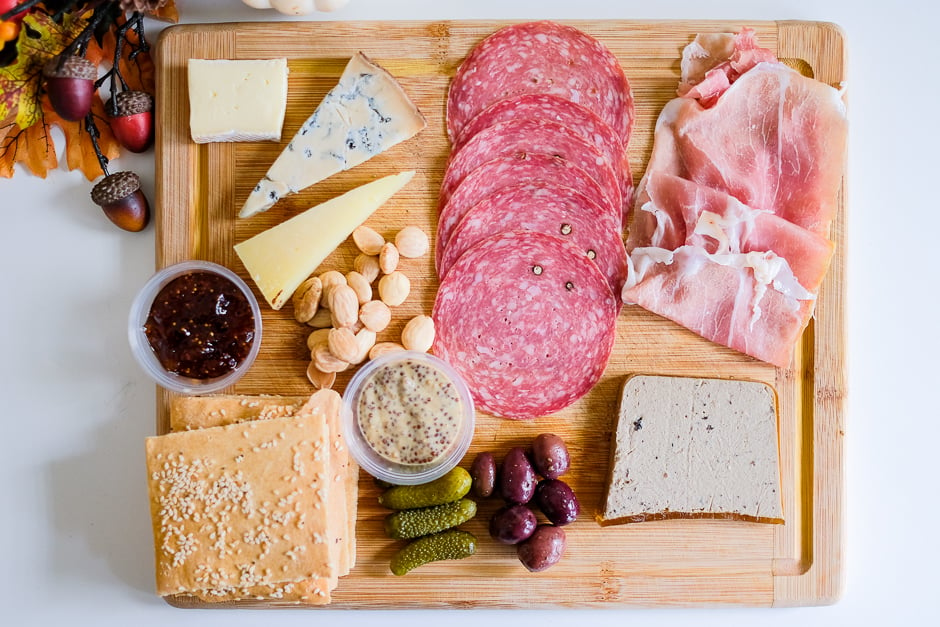 Bulletin: You can get Foodland Farms' famous charcuterie board to go! Hand-selected cuts of cured meats and fine cheeses are just a few of our favorite things and The Bar at Foodland Farms Ala Moana does them right with its Grand Selection board. Fig jam, Marcona almonds, cornichon pickles, whole-grain mustard and olives round out the spread. We love that it's just the right amount for a small gathering.
Holiday dessert platters, $12.99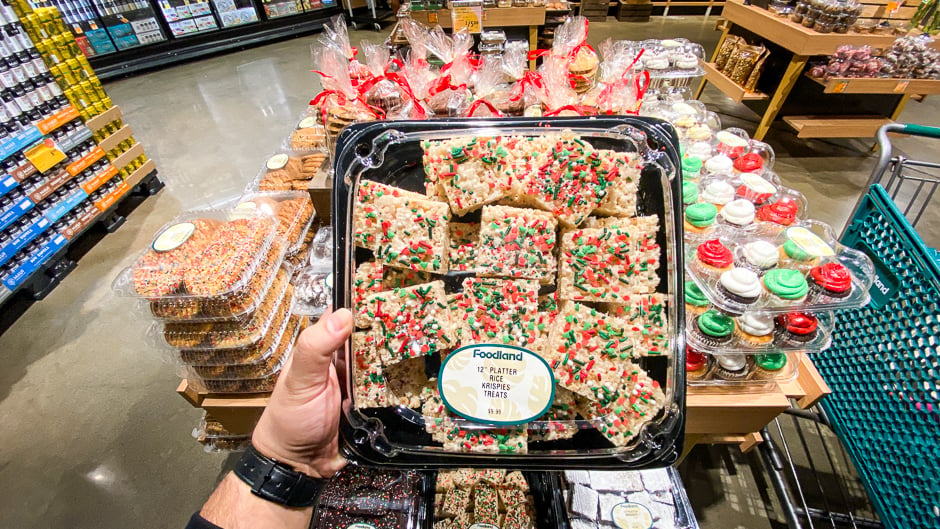 If it's the holidays, no one's going to complain that there's too much dessert! Foodland Farms makes it easy with a number of ready-to-go holiday dessert platters with brownies, marshmallow treats, cookies and cupcakes.
Pumpkin spice mochisadas, $4.99 for a 4-pack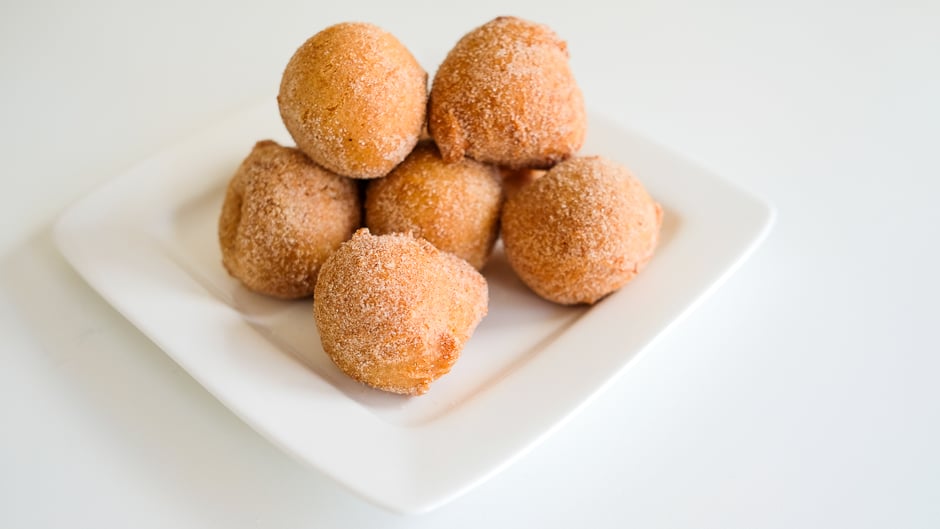 Spice up the potluck table with a dozen of these irresistibly chewy pumpkin spice mochisadas – an ingenious cross between a malasada and a mochi donut. They're dusted in cinnamon sugar and arrive piping hot so they're perfect for pairing with ice cream or just by themselves.
Foodland Farms Ala Moana
1450 Ala Moana Blvd.
949-5044
Foodland Farms Ala Moana website
Daily 5 a.m.-11 p.m.