Photo Gallery: Lantern Floating Hawaii 2016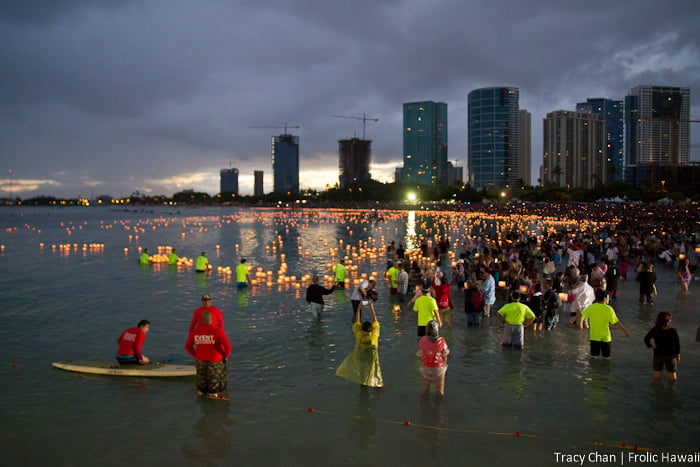 The 18th Annual Lantern Floating Hawaii brought together over 50,000 people at Ala Moana Beach on Memorial Day, joined by thousands around the world via live streaming and telecast to honor loved ones in a solemn ceremony of beauty and hope. Her Holiness Shinso Ito, head of the Shinnyo-en Buddhist Temple, was not able to attend this year, but she kept tradition by sending a video message.
Each year the program includes a musical performance, Hawaiian chants, taiko drumming and hula and the symbolic torch lighting of the Light of Harmony by leaders of the community. Then, in a longstanding Buddhist tradition honoring the souls of the departed, lanterns were set afloat from the shore, carrying with them the memories and hopes of those present.
Photos by Tracy Chan and Trenton Kakazu.