Lady M: New foodporn in Waikiki
The international Lady M Cakes has finally come to Hawaii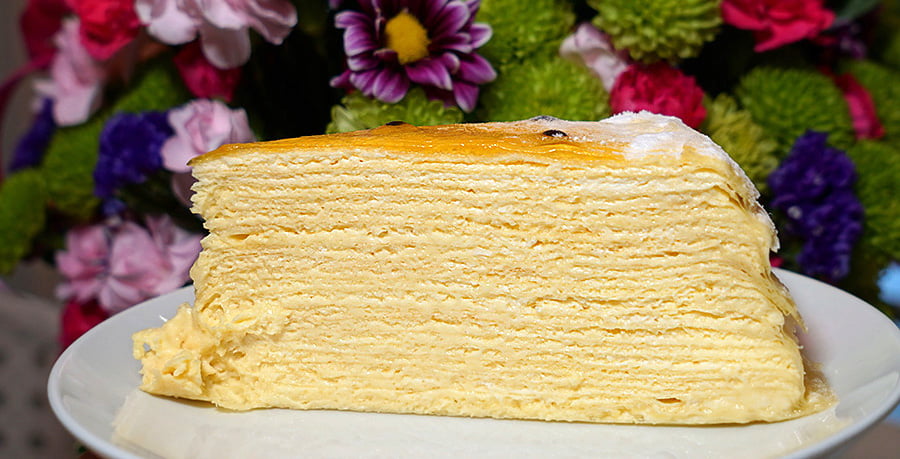 If you love desserts, you'll want to check out this new spot on Beach Walk next to Henry's Place. Lady M mille crepes, famous around the world, are finally being served in Hawaii.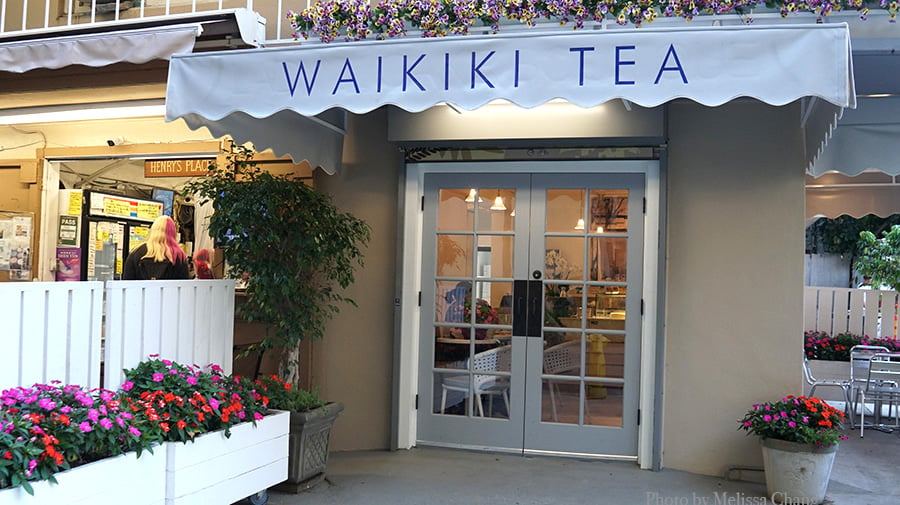 Fans of Lady M already know about its arrival at Waikiki Tea House. There are six cake boutiques in New York, where it started. You can also find boutiques in Califonia, Chicago, Boston (where I had my first Lady M), Singapore, Hong Kong, Taipei, and all over China. Most of the shops are grand, but — hey, real estate is expensive in Hawaii! — like Boston, the Waikiki location is more … cute.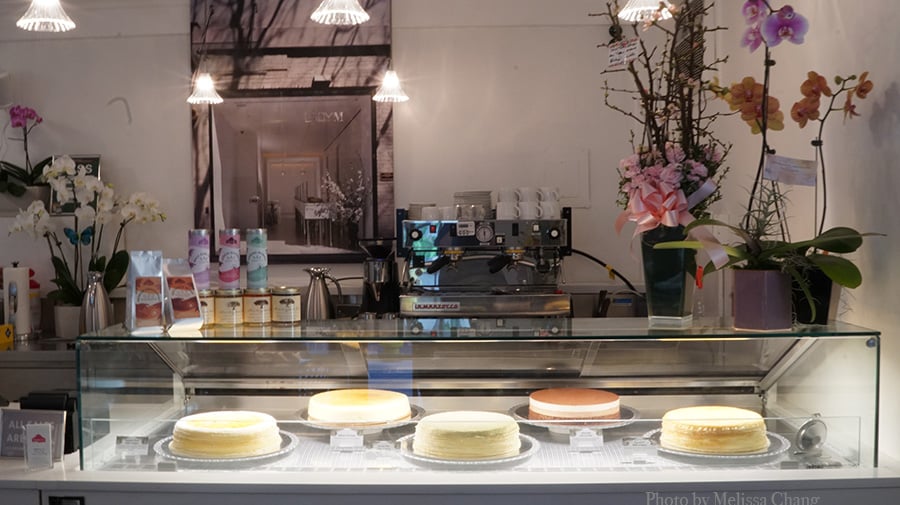 Waikiki Tea House opened a few weeks ago with the most popular Lady M cakes: Lilikoi mille crepe, gateau fromage (cheesecake), matcha mille crepe, chooclate arc-en-ciele (dark and milk chocolate mousse), and the classic mille crepe. Depending on the cake, slices are $8 to $9 each and whole cakes are $80 to $90.
Now, before you balk at the price, I'm going to tell you that these cakes really are worth it. For one thing, you won't find a dessert with this kind of texture. They're light, yet have the chewiness that only crepes can provide; the cream between each layer is also light and full of flavor. And each mille cake is comprised of at least 20 layers of crepes, individually laid out with each layer of cream. By comparison: About 12 years ago, I wrote in Metromix (remember that?) naming the crepe cake at Town Kaimuki as one of my favorite desserts. Back then, a slice was $11 and the restaurant discontinued the cake shortly afterward because it's just too much trouble to make.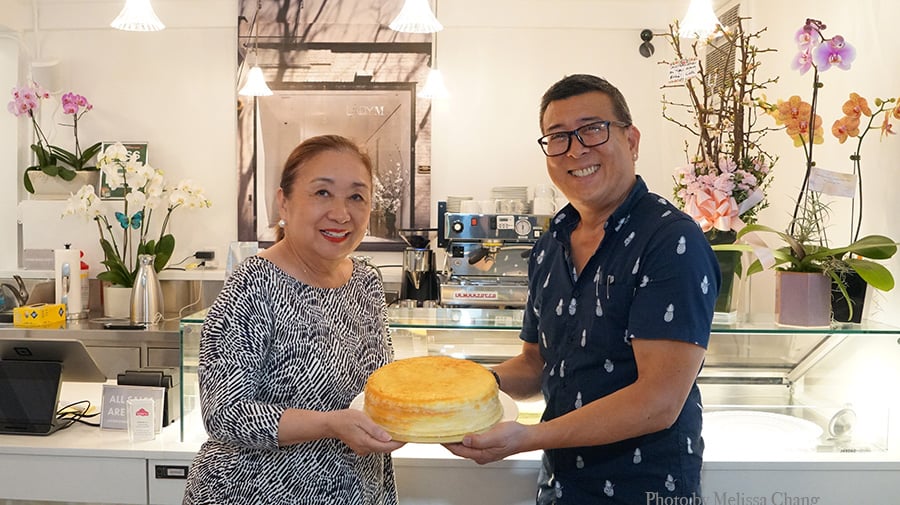 Waikiki Tea House is owned by Kumi Iseki, who owns Wasabi Bistro nearby. She and manager Kevin Hee are holding the classic mille crepe, which is $8.50 per slice. The classic flavor is by far their most popular, especially for people who can't decide what to get.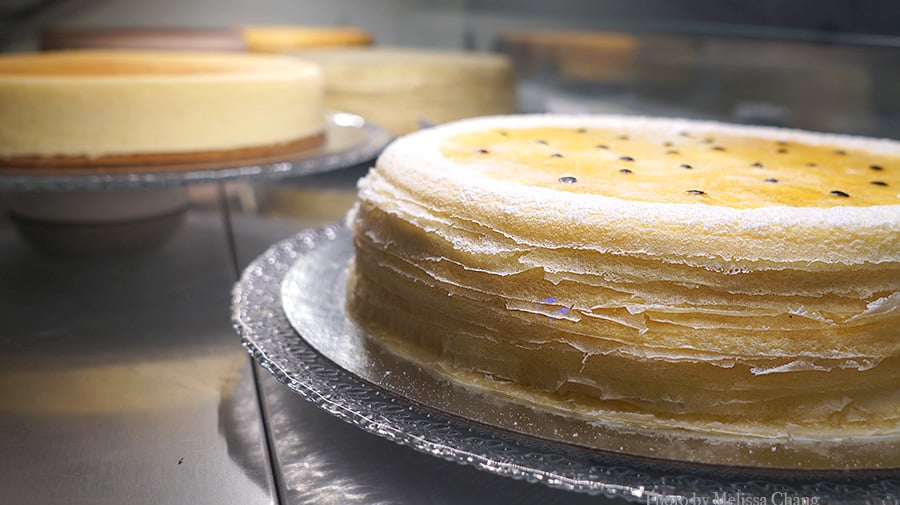 The lilikoi mille crepe is my current favorite, and it's $9 per slice. The light cream layers hint at the tartness of the fruit, just enough to make you want to dive back in for another bite. I'm in good company on this — Oprah Winfey featured it in the current issue of O Magazine as one of her favorite things.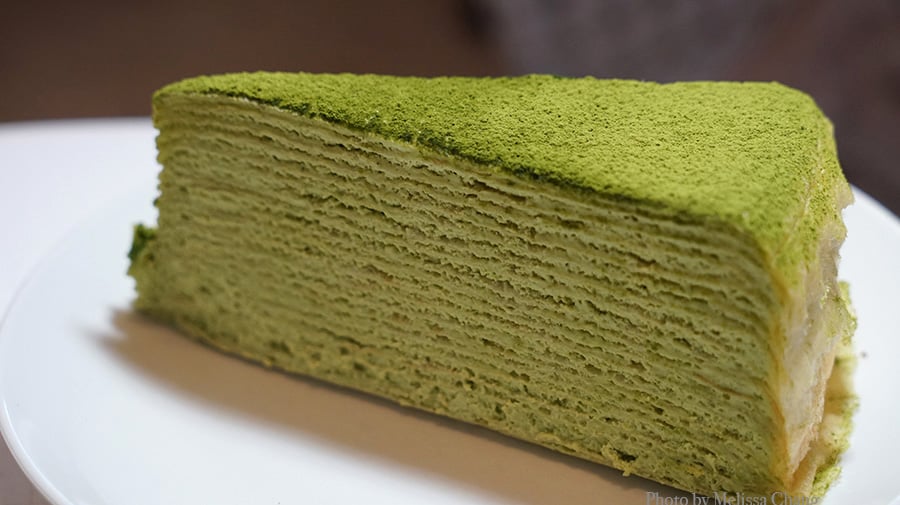 Matcha lovers will love this one, as it tastes like a light matcha latte. Fine green tea powder is in every layer, then sprinkled on top.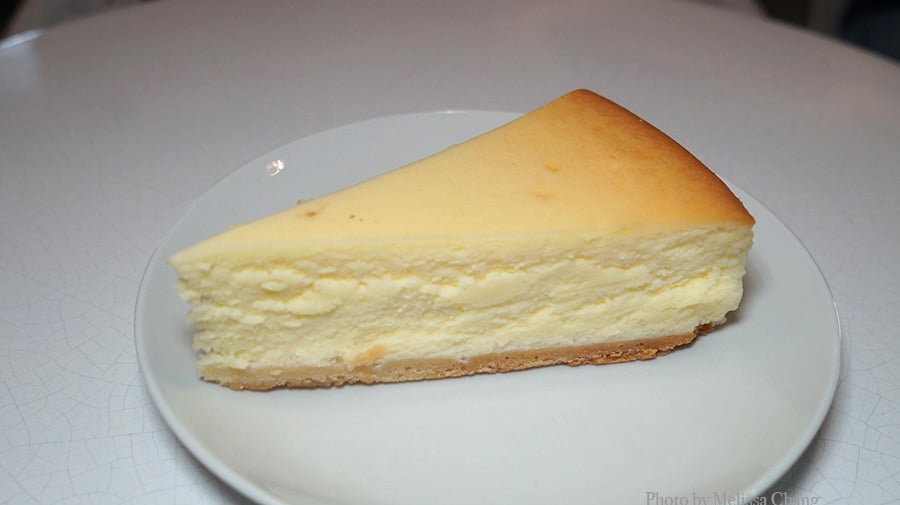 I hardly know how to describe the gateau fromage, partly because my coworker Mark Soeda demolished most of it pretty quickly. He did, however, declare it the best cheesecake he'd ever had. From what I could tell in my two measly bites, this cheesecake isn't super dense like the New York style, nor is it fluffy like the Japanese style. It's got a nice combination of light and creamy in each bite, much like the mille crepes, and fills your mouth with classic cheesecake flavor without being too much. It needs no other topping because it's already balanced.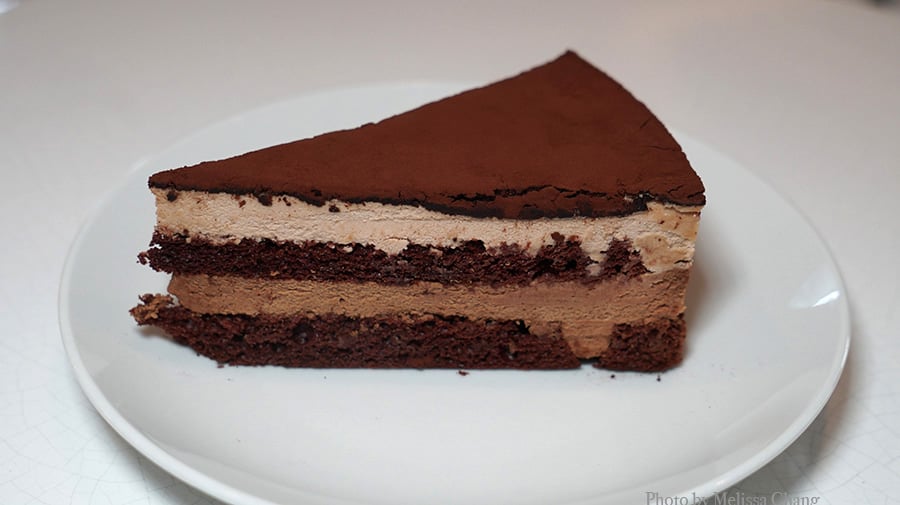 If chocolate is your thing, this cake is for you. There are layers of dark and milk chocolate mousse between layers of chocolate cake, then topped with a dusting of cocoa powder. Get this while you can, though, as it will be replaced in June with their chocolate checkers cake. Actually, Waikiki Tea House plans to introduce and/or rotate different flavors from the Lady M collection regularly, so you can try something new every month. Insider scoop: the coconut mille crepe is also coming to Waikiki in June.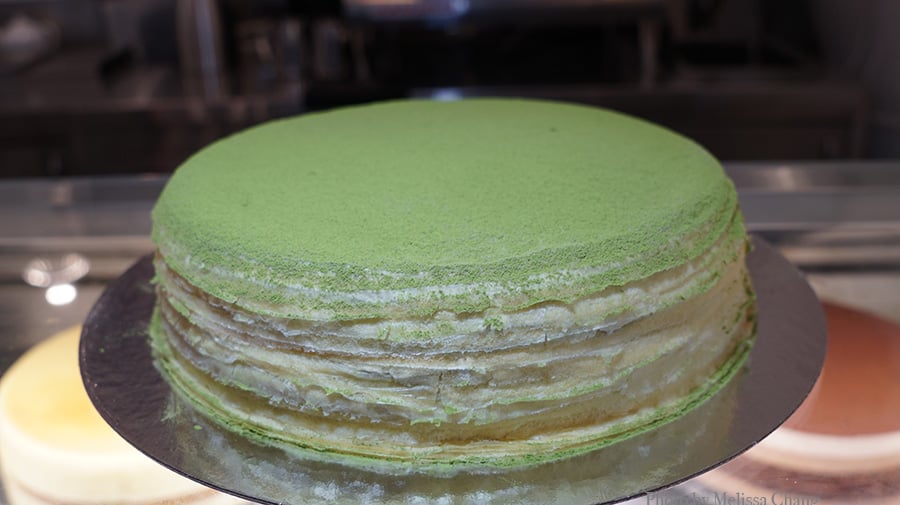 In the short time I was eating my slice of cake one day, I was surprised to see several people come in to buy whole cakes. It does seem expensive, but enough people know the Lady M name and understand the labor behind it.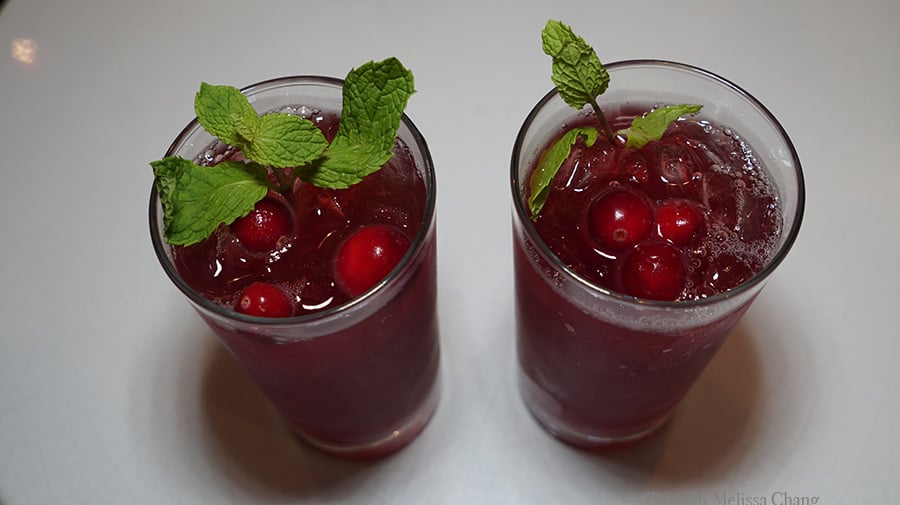 Waikiki Tea House, true to its name, offers a variety of hot and cold teas and coffees to go with your cake. Most items are classic and straightforward, but they have fancier items, like the cranberry mist or rose tea latte, that are going to be part of your instagram library. Oh, and they're good, too! I prefer the iced items, since it's so humid in Hawaii right now.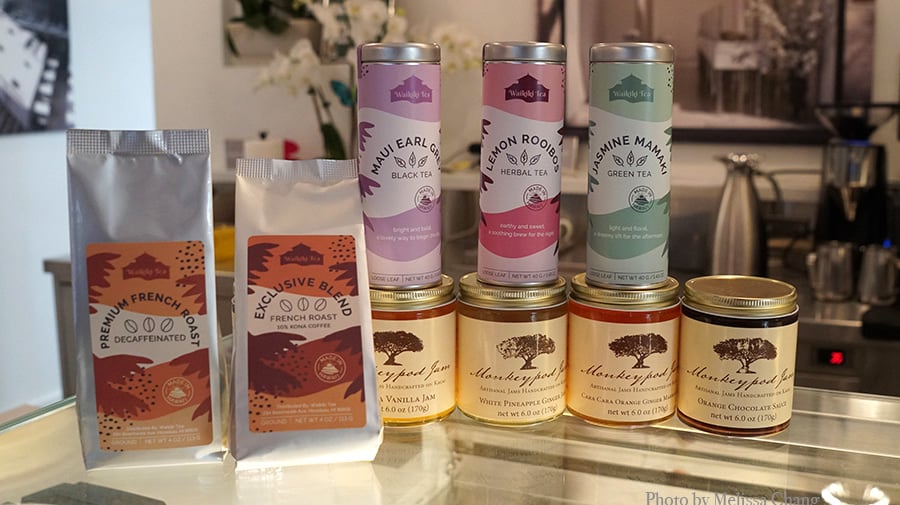 No Waikiki spot is complete without a collection of omiyage, or gifts, to take to friends outside of Hawaii.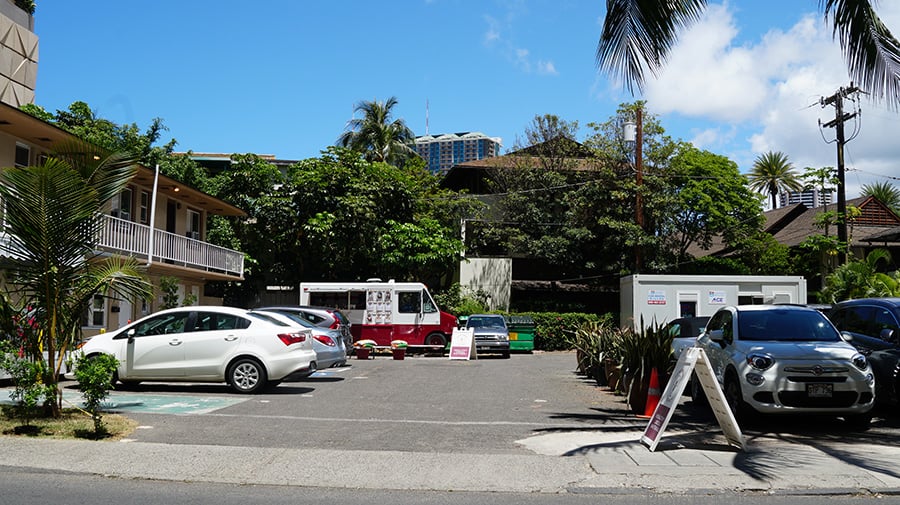 The number one question, of course, is "where do I park?" After you drive past bill's Sydney and The Breakers Hotel, you'll find a parking lot where a food truck cluster once stood. You can park here or in the lot across the street. But wait! What's that Punchbowl Coffee truck at the back of the lot?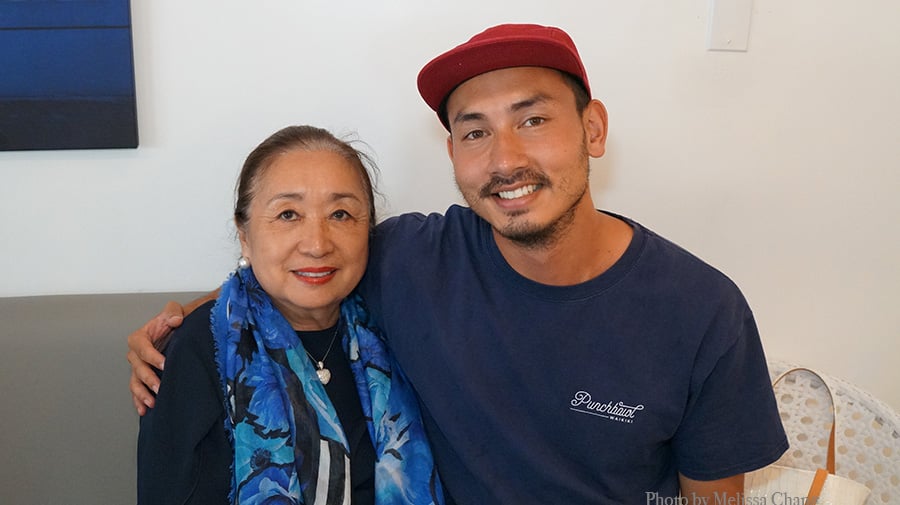 Fans of the Netflix reality show "Terrace House" visitng Hawaii seek the coffee truck to meet its owner: Eric De Mendonca, one of the housemates in the "Aloha State" season. More on this truck in tomorrow's blog!
Lady M Cakes at Waikiki Tea House
234 Beach Walk
808-886-6000