Kristi Yamaguchi announces Hawaii book tour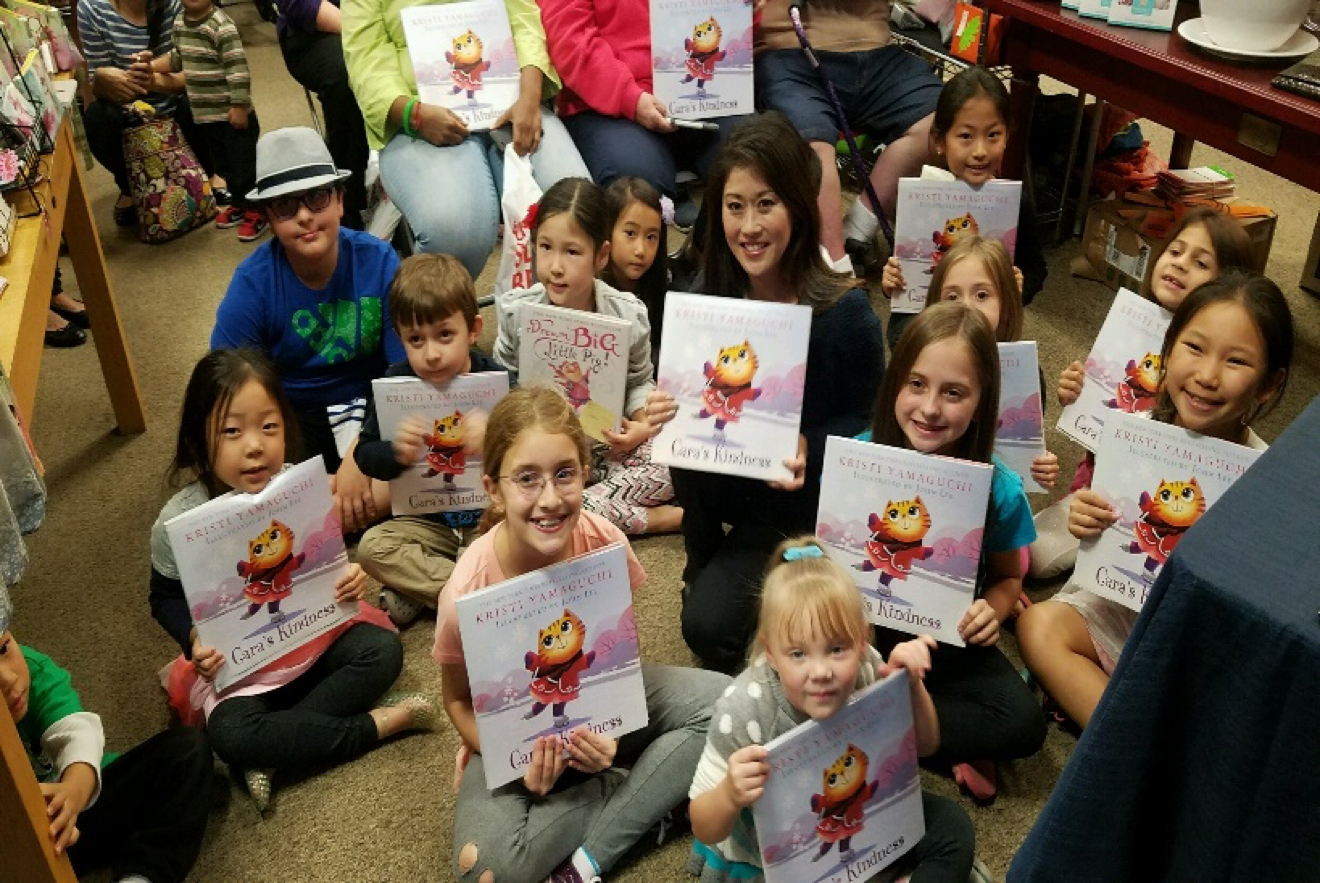 Sponsored
Kristi Yamaguchi, accomplished Olympian, wife, mother, philanthropist and champion for childhood literacy established the Always Dream Foundation 20 years ago to support the hopes and dreams of children. Of its initiatives, the foundation's Always Reading literacy program is by far the most prolific and focuses on the development of early childhood literacy skills for students in kindergarten through first grade.
During the 2016-2017 academic year, the Always Reading Program will serve over 2,000 students in 87 classrooms in Northern California, Arizona and Hawaii.
The New York Times best selling author plans to tour Hilo and Honolulu this November to promote her latest picture book, Cara's Kindness, a story that will inspire children to pay it forward. In addition her tour, Kristi will host her Music of the Night dinner gala on November 5 at the Royal Hawaiian Hotel in support of early childhood literacy in Hawaii featuring a performance by Franc D'Ambrosio and bites from top local chefs Colin Hazama, Lee Anne Wong, Wade and Michelle Ueoka as well as Jon Matsubara and Andrew Le.
Book tour
Hilo
Japanese Center
November 2, 12 p.m.
Honolulu
Japanese Cultural Center of Hawaii
November 2, 5 p.m.
Barnes and Noble Bookstore Ala Moana
November 3, 5 p.m.
Music of the Night
Royal Hawaiian Hotel
November 5, 5 p.m.
Tickets