Konnichiwa Osaka!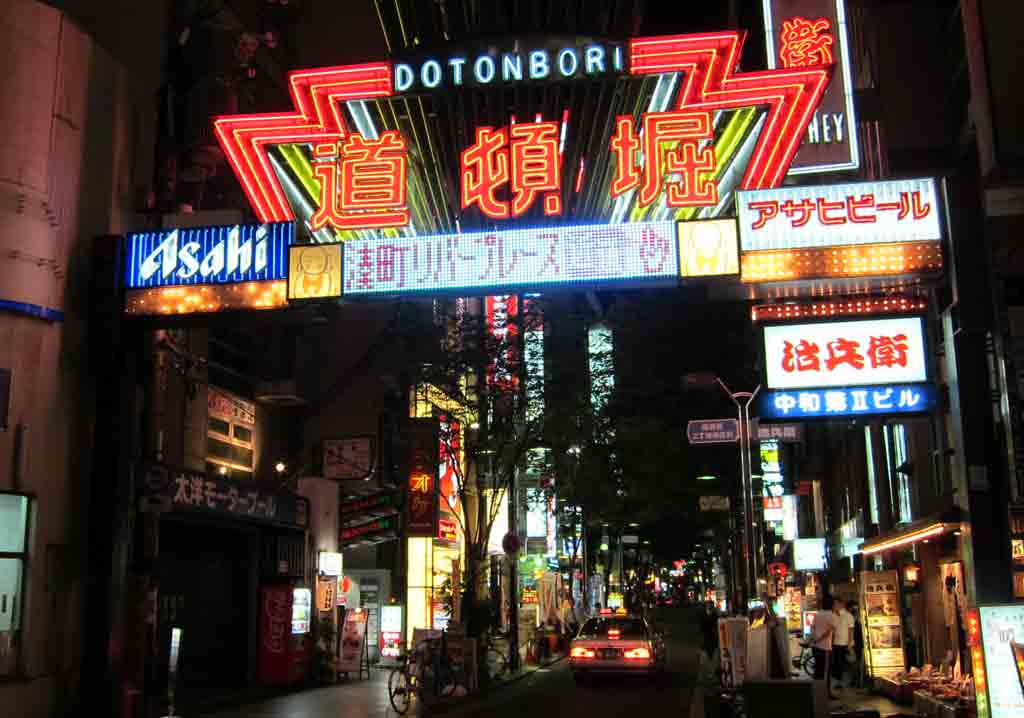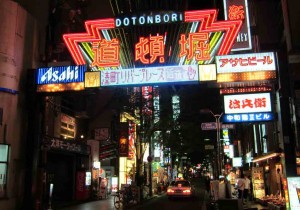 12:30 a.m. in Japan = 5:30 a.m. in Hawaii. I am so full I cannot breathe. I know you want more than this one photo of the heart of Osaka's street food district, which throbs in all directions outside my hotel window, and I promise you will get it:
THE absolute best ramen of my life
My first takoyaki of octopus goodness
A delicious Vietnamese dinner at my friend Takumi's restaurant.
All of which occurred in the last three-and-a-half hours, BTW, 10 minutes after I dropped my bags in my hotel room. Friends of friends met me, picked up on my mission to eat my way through their city, and matched me bite for bite and bowl for bowl until I begged for mercy. Osaka is living up to its motto of "eat until you drop."
I'll get you a proper blog tomorrow, of all this plus highlights from the flight over, tomorrow's much-anticipated Kyoto-style lunch, and the kushiyaki grilled skewer deliciousness, the okonomiyaki, unagi, shellfish and izakaya ventures I have planned for the four days I have left.
I just can't do it right now. I have to go breathe.

Air transportation provided by Hawaiian Airlines.
Read and watch the complete Japan eats series:
Konnichiwa Osaka!
First night in the Big O
Osaka eats: First unagi, first sake
Sensory overload in Kyoto
Ichiban oishii: My roundup of fave foods
Sayonara Osaka