Kokua Market reboots with new deli menu
Yes, Kokua Market: The 48-year old coop doubles down on hyperlocal and sustainable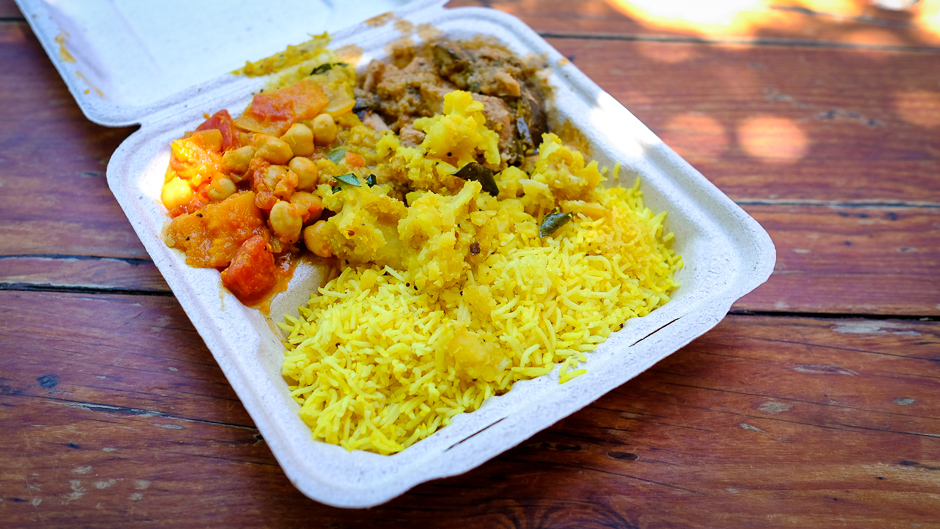 For 48 years, Kokua Market cooperative has been championing local. I had no idea they've been around that long, since way before it became hip to eat local. Now they're unveiling their Kokua 2020 reinvigoration plan, and I was invited to check it out.
Kokua's revamped deli now features two new chef-driven menus ($9.99 a pound or $9.49 a pound for coop members) on different days of the week. Surprisingly for a place that was never on my radar, the deli is now part of my weekly rotation when I'm craving Indian- and Mediterranean-inspired dishes. Even better is that the dishes are prepared with local products (when possible) that were rejected for being too bruised or close to expiring,
Also reducing waste is the addition of more bulk bins for dry and wet items. They've had this ingenious spice corner where you can portion out just what you need for a recipe instead of buying an entire bottle; now they're adding dispensers for coffee, beer and even wine! Browsing the market, I also came across a bunch of local specialty products I love like Kunoa Cattle Co. grass-fed beef, whole J. Ludovico Farms free-range chickens and Local Ia smoked ahi dips, which makes it convenient to pick up the things I need in one trip. They're offering even more of these products by the end of the year.
I'm tempted to purchase a membership ($10 a month or a $170 lifetime fee) not only to save a few bucks at the register, but to support an organization that's been championing locavore eating before it was cool.
Kokua Market
2643 S. King St.
Moiliili
Daily 8 a.m. – 8 p.m.
www.kokuamarket.com