Knife Fight: Sheldon Simeon vs. Lyndon Honda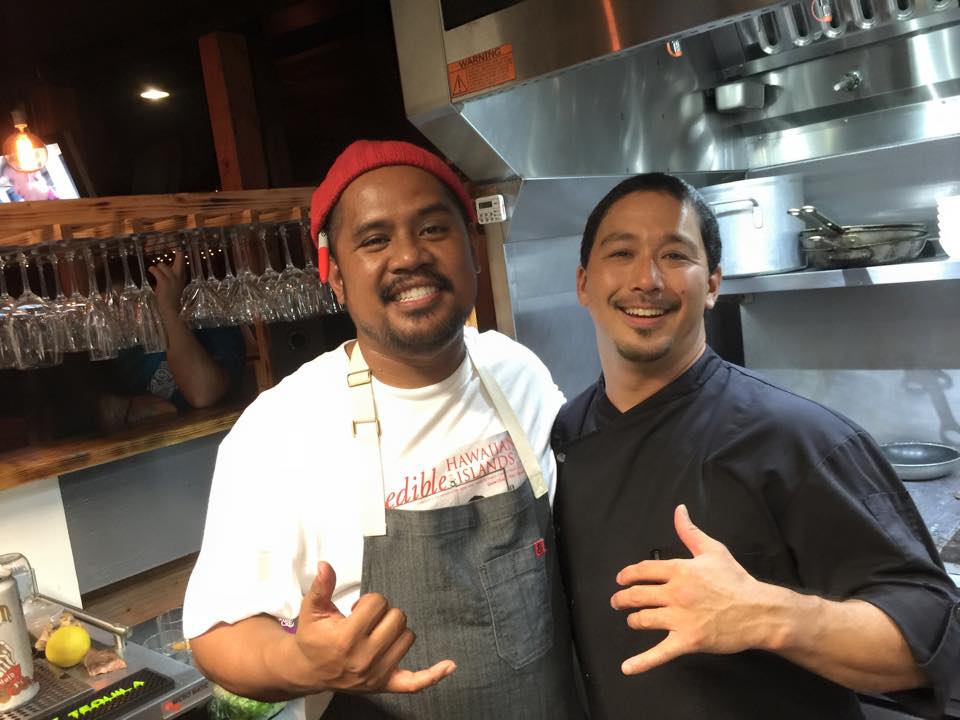 It was expected to be an exciting and noteworthy duel… private chef, caterer and restaurant consultant Lyndon Honda taking on award-winning, "Top Chef" finalist/fan favorite Sheldon Simeon.
This Maui chef battle is affectionately called "Knife Fight," with its inspiration coming from a similar cooking challenge on Bravo TV. Held once a month at 11 p.m. (so chefs and other culinarians can attend after work) at Cow Pig Bun, owner Greg Shepherd wanted to showcase the skills of the island's local chefs and bring together the culinary community to raise money for culinary education. "More than anything I want to create an environment that is relevant, entertaining and sets the tone for the next generation of chefs," he said.
This is how the Knife Fight works: one hour, one main ingredient, two chefs, three dishes. And here's how it all went down using Napili Flo Farm fresh tilapia:
Here's a quick time-lapse video of what the challenge looked like from my seat at the judge's table. It was a packed house with almost 100 fans, spectators, chefs and others.
The scores were tabulated and for the first time since the November launch of Knife Fight, there was a tie. An additional beef course was added to ensure there would be a winner and the chefs were given 15 minutes to make their fourth dish.
Here's how it ended.
Undoubtedly, Lyndon came into this challenge as the underdog and claimed the title in what has been deemed a major upset. In the end, the showdown raised more than $600 for the Maui Culinary Academy. The next #KnifeFight featuring two new chefs is scheduled for Feb. 21.