HONOLULU Family Recipe Corner: Snowmen Marshmallows Perfect for the Holidays
Even Frosty would approve of these adorable toppers for a steaming cup of cocoa.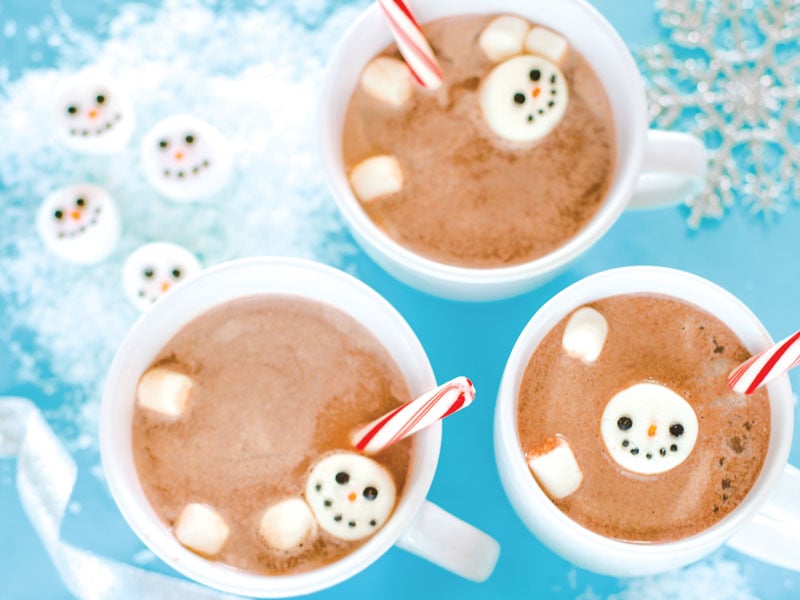 Ingredients:
Marshmallows
Rainbow chip crunch sprinkles
Pumpkin mix sprinkles
Instructions:
Cut a marshmallow in half. This will allow it to float on the cocoa without flipping over.
Dip the cut end in powdered sugar so it won't stick to the surface.
Use a toothpick to make holes in the marshmallow for the eyes, nose and mouth.
We used an orange sprinkle for the nose and bits of the black sprinkles for the mouth. Black Chip Crunch Sprinkles work for the eyes.
Thanks to iamafoodblog.com for the inspiration.
---
Hot Cocoa Bar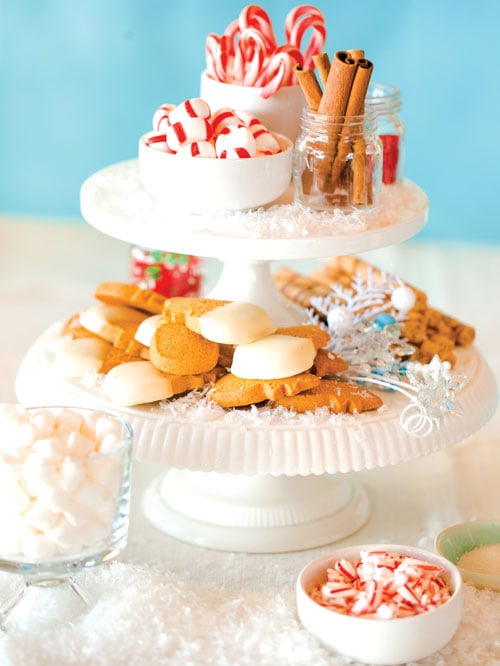 Let kids add their own special touch to this classic, chilly weather drink.
Ingredient Ideas:
Peppermint and cinnamon sticks
Mini marshmallows
Chocolate-dipped Honolulu Cookie Company cookies and other dippable bites
Stack it up: We used a cake stand for our DIY bar. You can also use holiday bowls, crudité platters, muffin tins, chargers or trays.
---
Looking for more family fun? Find more craft ideas, tasty snack recipes, festive fun and a full roundup of events, including Santa hours and city light trolleys, in our Holiday Corner.