HONOLULU Family Recipe Corner: Snowball Cookies Perfect for the Holidays
These melt-in-your-mouth treats could spark a snowball fight! Scoop cookies into pails for a classroom snack or a fun party favor.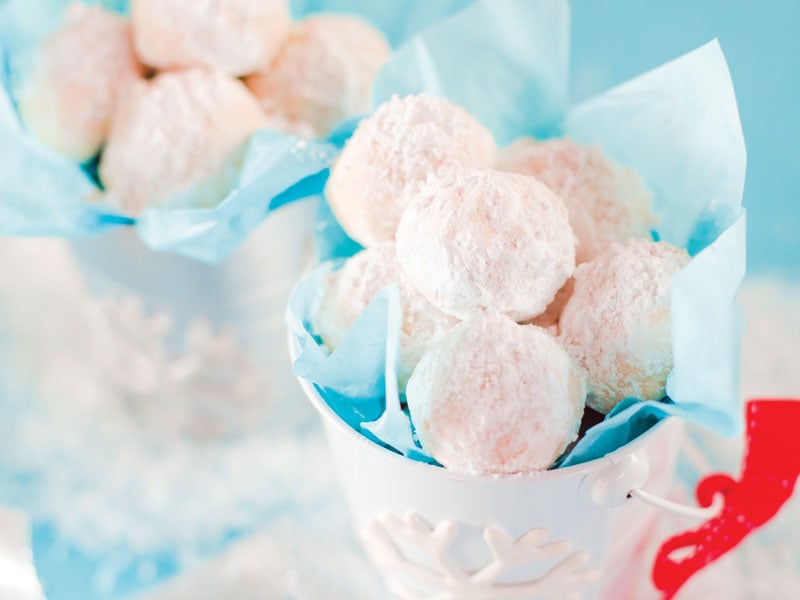 Ingredients
1 cup unsalted butter, softened
1/2 cup powdered sugar
1 teaspoon vanilla
2 cups all-purpose flour, plus more if needed
1/4 teaspoon salt
Powdered sugar for rolling
Instructions
Preheat oven to 375 degrees.
Line cookie sheets with parchment paper.
Mix butter with powdered sugar and vanilla in an electric mixer until fluffy.
Add flour and salt until dough comes together. You may need to add more flour.
Chill the dough for half-an-hour until you can work with the dough with your hands.
Roll 1 tablespoon of dough into a ball. Place each on a cookie sheet then put the sheet in the freezer for 10 minutes before baking to keep the dough from spreading.
Bake 7 to 8 minutes until bottoms are slightly brown. Remove from oven and cool for a few minutes.
Roll the warm cookies in powdered sugar.
Cool on a rack. Roll in powdered sugar again if needed.
Thanks to settingforfour.com for the recipe.