KaSnack attack! The latest ramen is from … 7-Eleven
The Hawaii stores are on a roll with the noodle bowls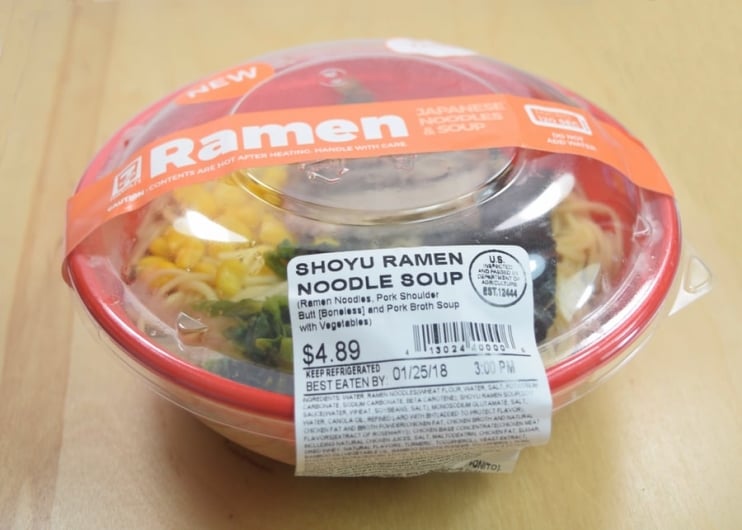 What?
7-Eleven Hawaii's followup to its Tonkotsu Pork Ramen is the new Shoyu Ramen, or as it says on its label repetitively, "Shoyu Ramen Noodle Soup." Its label also says it has ramen noodles, boneless pork shoulder butt and pork broth soup with vegetables.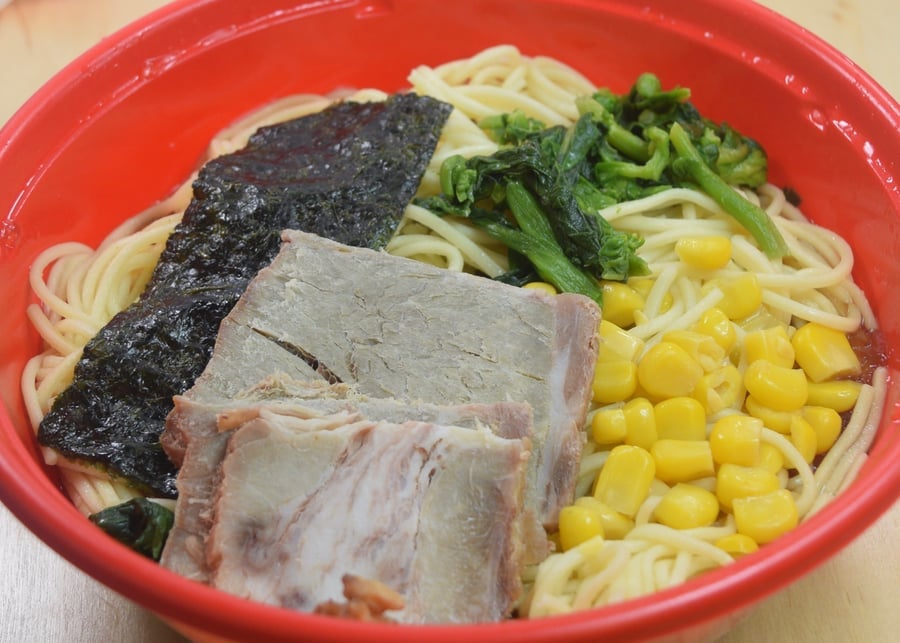 Every single thing you need to know
While I enjoyed the previous tonkotsu ramen, which may be no longer available, one issue I had was its thin, shriveled boneless pork shoulder butt. It tasted fine, but looked like a slice of unmarinated teri beef instead of the clean cut of meat one would get at a ramen establishment. But the one that comes with this "noodle soup" is a hearty, appealing slice of pork.
Other accoutrements include corn, seaweed, and what appears to be choy sum. They add bright colors to the bowl, which makes this shoyu ramen look more appetizing than its predecessor. Stare at the photo below. It's like a ramen rainbow.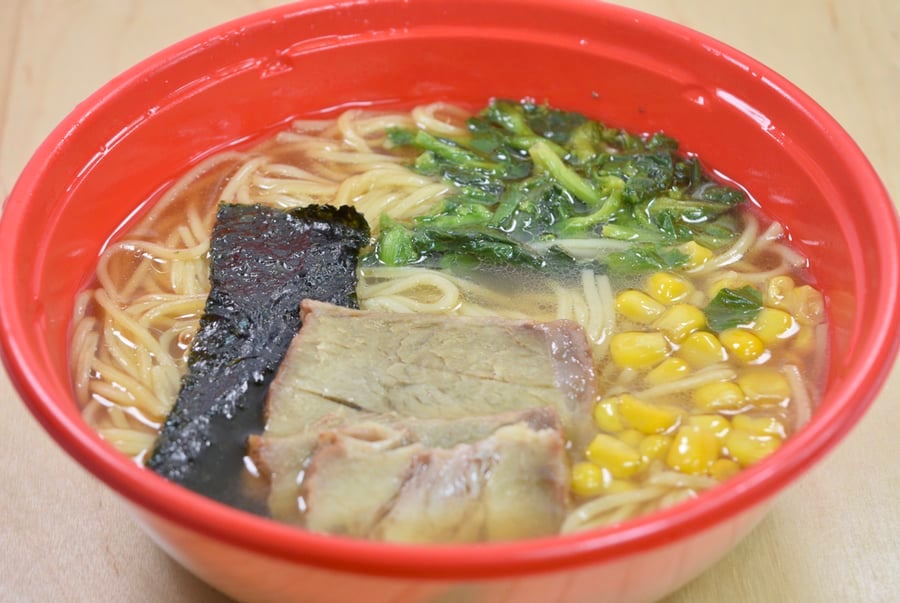 The label says this shoyu ramen has a pork broth soup, but a lot of squinting at the ingredient list's small print tells me there are more chicken than pork products. Whatever is used gives the broth a hearty meatiness. The shoyu flavor is mild, but also a little sweet and I make out a bit of miso. All the different components give the broth a complex flavor that's so good, but so bad for us.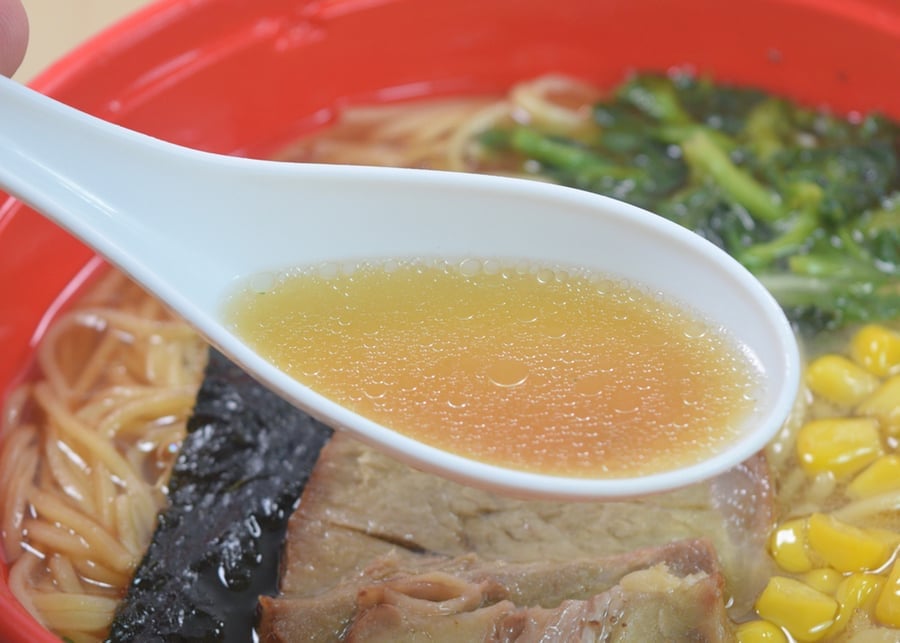 The reason shouldn't be surprising since it's a shoyu ramen. It might prevent some of you from trying it — well, if the idea of eating ramen from a convenience store doesn't prevent you from trying it — and that's the sodium content. If you peek under the bowl, you'll see the nutrition facts where you'll learn this has over 4,430 milligrams of sodium. That's not a typo. But the thing is, despite having two days' worth of sodium, it isn't overly salty.
As for the rest of the bowl, the wheat noodles are cooked nicely, the seaweed adds a little fishy flavor, the corn and choy sum incorporate a little crunch, and the tender pork slice ups the meaty flavor.
Verdict
Overall, I enjoyed 7-Eleven's Shoyu Ramen Noodle Soup, but it's a one-time purchase because it's hard to rationalize consuming another 4,430 milligrams of sodium in one sitting.