Kapahulu's Irifune just reopened downtown
You can get your garlic ahi fix again, though in a smaller bento portion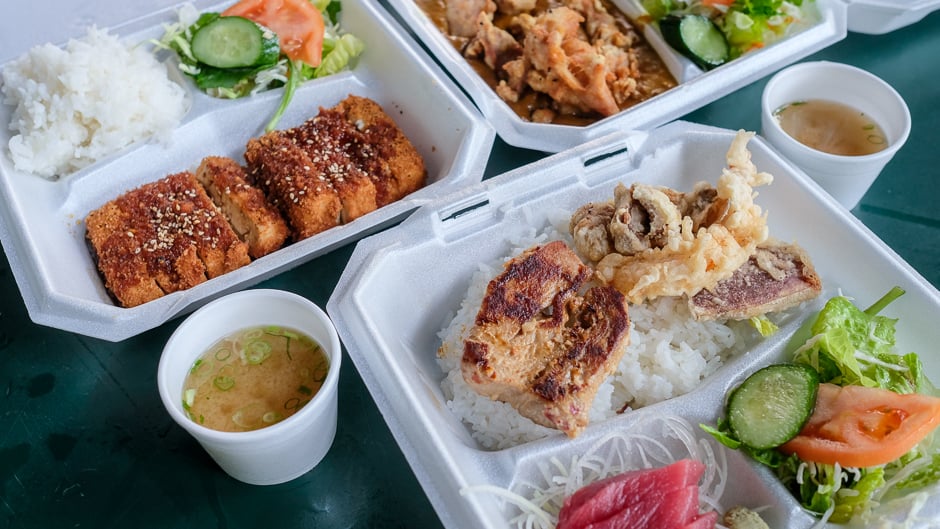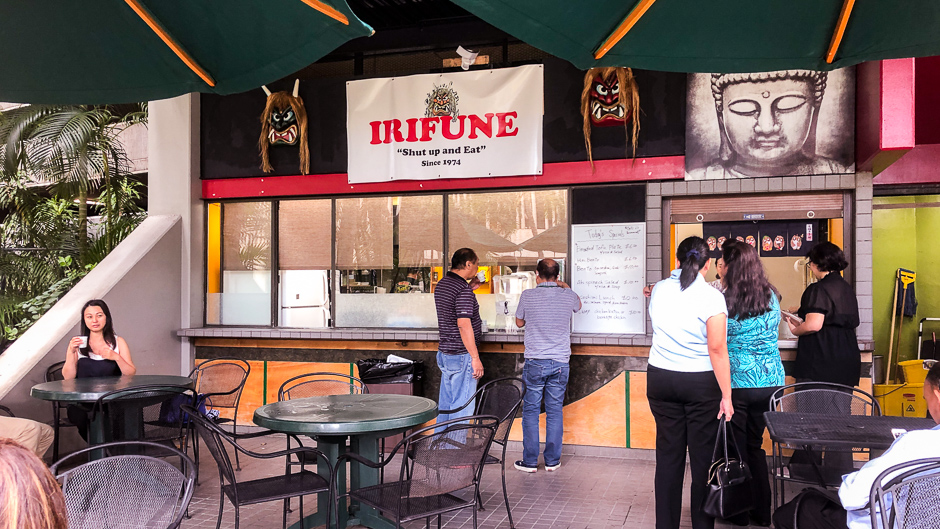 From the 1970s, Irifune Restaurant was a cornerstone of the Kapahulu community, a culinary time capsule that never changed. When my family moved from Kalihi in the early '80s, one of my mother's favorite "fancy" restaurants in our new neighborhood was always Irifune. For her, like almost everyone else, it was the signature garlic ahi belly that was the draw.
Then it closed and for the last 18 months, Irifune was absent from our lives — until yesterday. On Monday the restaurant made a humble return as a drive-in-style diner in downtown Honolulu. Approaching the counter, I cross my fingers and hope the new Irifune will live up to my memories.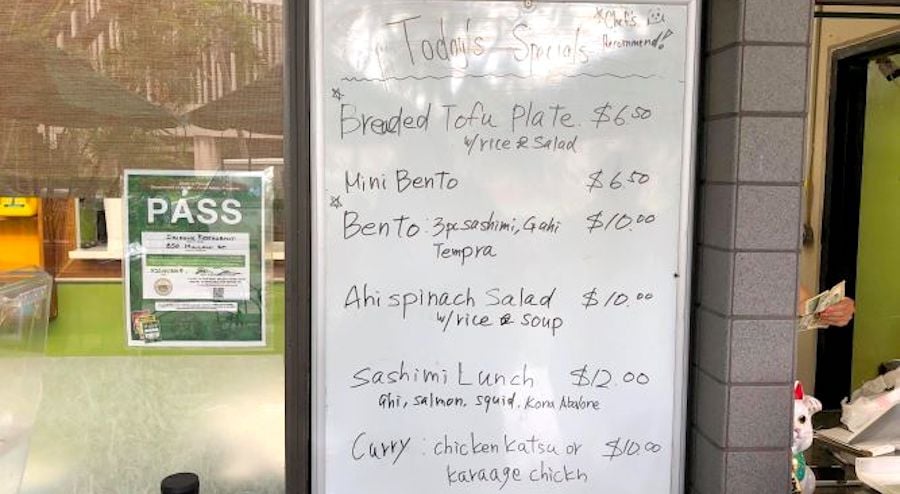 Perusing the menu, the first thing I look for is their famous garlic ahi. For whatever reason, it's currently only offered as part of the bento lunch along with a small shrimp and vegetable tempura set and three pieces of ahi sashimi. You might even miss the "G ahi" listed in small print between the sashimi and tempura. Old-timers like me will be glad to know the ahi is still perfectly cooked, infused with garlic flavor and moist as can be, although I could do with more than the small 2- to 2.5-ounce portion.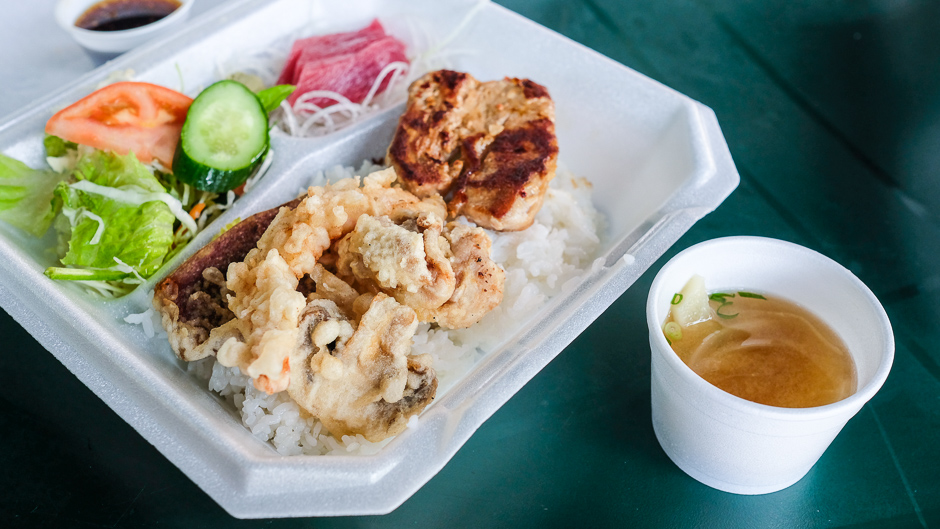 Next we try the Japanese curry with chicken karaage. While I try to keep my expectations for takeout curry to a minimum, I'm pleasantly surprised by this one. Curry enthusiasts will pick up on the dark roux flavors forming the backbone of the distinctively homemade flavor. Not to be outdone, the light, crispy, juicy morsels of karaage chicken contrast nicely with the thick, moderately spicy curry.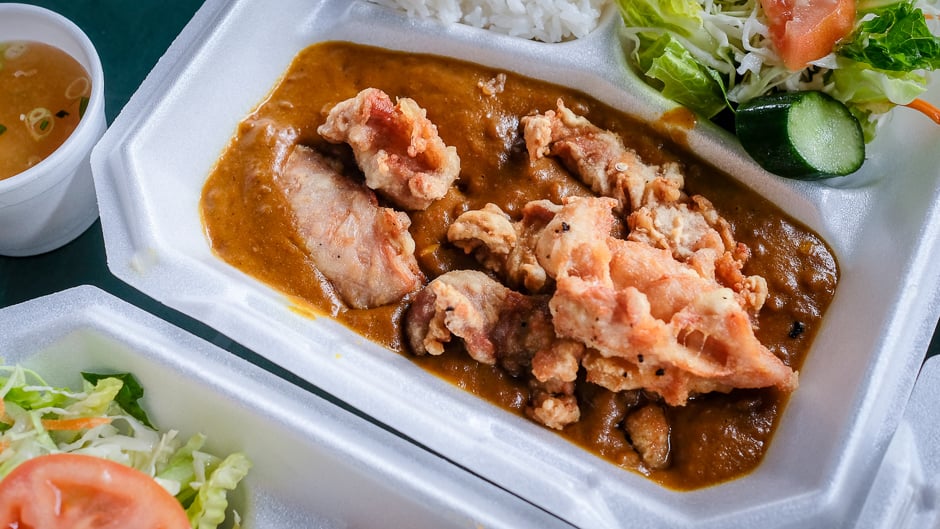 The last dish we try catches us completely by surprise. Irifune's breaded tofu is probably better described as a tofu katsu. Presumably double fried, the amazingly crunchy crust adheres firmly to the tofu steaks. A bright shoyu-ginger sauce complements the fried tofu and primes the palate for the next bite. The plate is $10; I would gladly pay more for a second slice of tofu. This is certainly the highlight of our lunch.
The new Irifune is on Mililani Street, along the pedestrian stretch makai of Queen Street between Richards and Punchbowl. There's some public parking in the area, but parking may be a challenge unless you work nearby. You should also be aware that lunches seem to be cooked to order, which means that you can expect to wait 10 or 15 minutes. At least that was our experience on day one. The good news is that Irifune's food remains true to its Kapahulu origins and has not suffered from their long absence.
Welcome back!
Irifune Restaurant
850 Mililani St.