Kampai! The Sake Shop Is Back in Business
The new spot in Kaka'ako has 100-plus sakes, Japanese beers and whiskeys—and parking.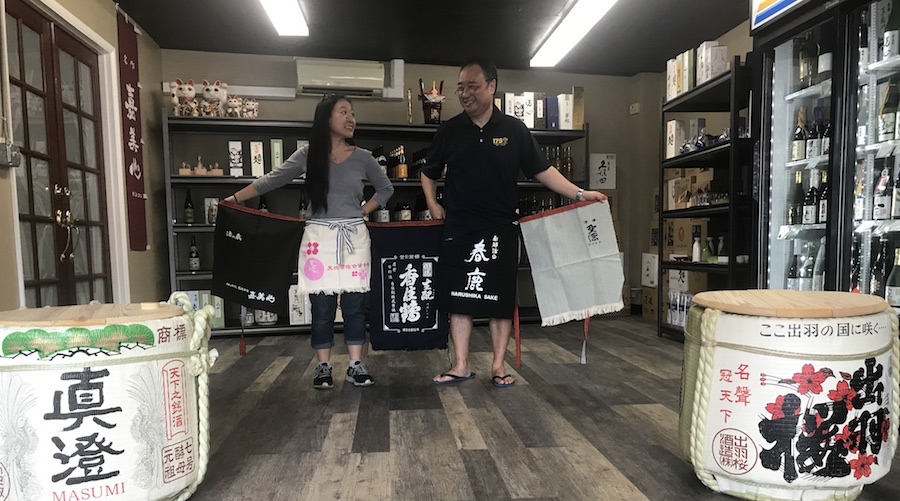 It's been a long, lonely year for local sake fans since The Sake Shop, one of only four sake specialty stores in the U.S., lost its old home in Kaheka to redevelopment. Nadine and Malcolm Leong knew their 150-odd labels by heart and could tell you which bottles were good with steak, which ones paired well with seafood or cheese and which would make good gifts—all within your budget.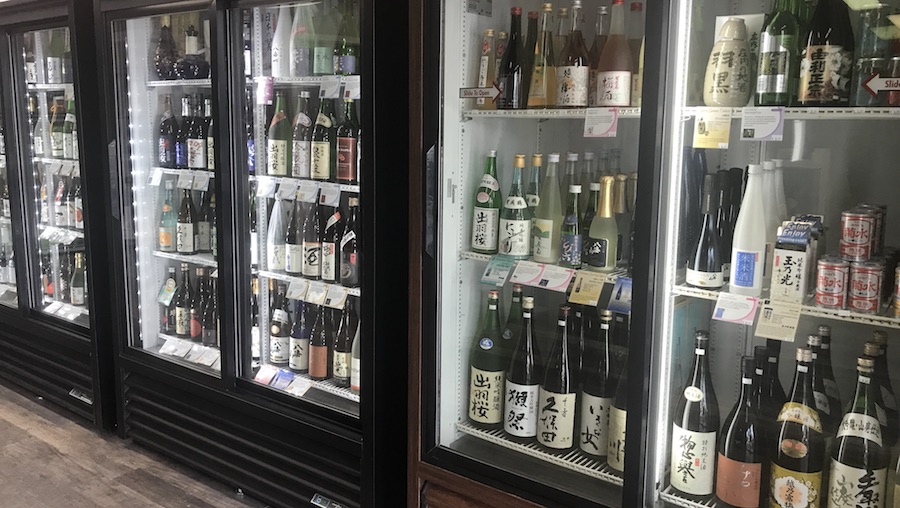 Now, after months spent looking for and building out a new space, Sake Shop is back. The new place on Cooke Street has triple the number of refrigerated display cases for the 100-plus sakes and Japanese beers, and selections of Japanese whiskey and shochu on the shelves. There's still more sake arriving weekly and they're planning display tables and expecting a new shop sign any day.
There's also a new tasting room. Otokoyama kicks things off this Saturday, July 21 with free sample pours of a lineup of sakes from the Hokkaido brewery. Pouring will be Goro Yamazaki, son of the current president and next in line to lead the 131-year-old sake brewery. This one is a favorite among Hawai'i sake drinkers, and its tokubetsu junmai won silver at this year's U.S. National Sake Appraisal. Here's a peek inside the brewery from Melissa Chang's visit.
And on Saturday, Aug. 11, Kyushu's Shichida Brewery will pour a lineup of their sakes. Shichida is less known, but at the 2018 Appraisal its junmai daiginjo placed in the top three among 99 sakes in the premium daiginjo B category. Altogether its sakes won two golds and a silver this year.
More plans for the tasting room: A free series of one-hour Sake 101 workshops by Malcolm Leong. Covering what? "The question we get asked the most is about the different grades of sake," he says. "What is a junmai? What is a daiginjo? So we'll do that, and other days we'll talk about how sake is made, how to pair it with different food, understanding sake menus, and what temperatures you can drink it at."
Those will start in August. If you're interested, you can sign up for the newsletter at sakeshophawaii.com.
Welcome back, Sake Shop!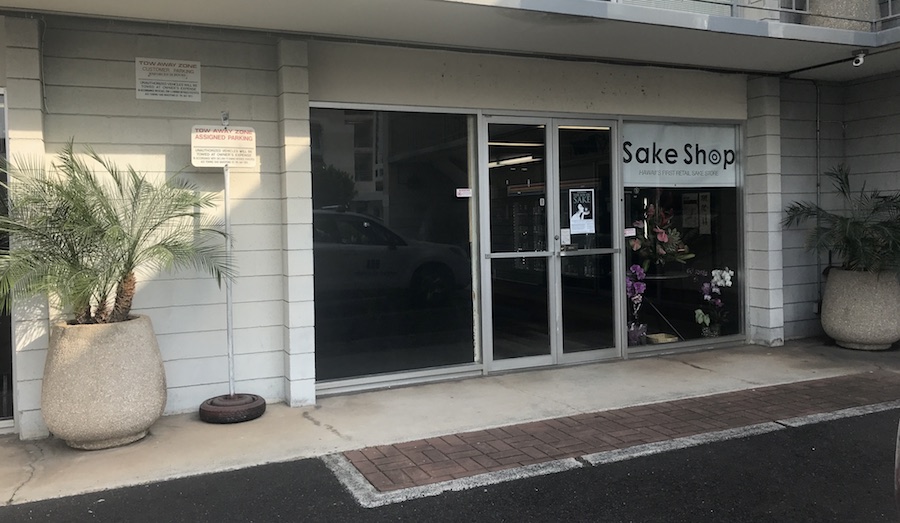 575 Cooke St., Kaka'ako, (808) 947-SAKE (7253), sakeshophawaii.com, @sakeshop