Kaka'ako to host this week's Eat the Street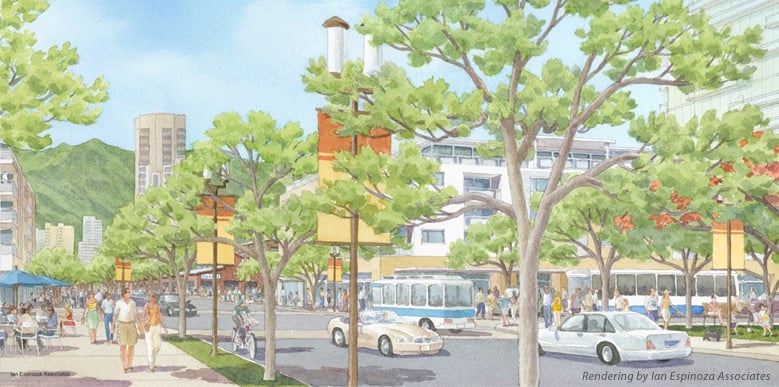 To say that last month's Eat the Street was successful would be an understatement.
Over 1,200 street food fans fought through the masses in search of their favorite street grinds. This Friday, Eat the Street's second event moves to a larger venue in the Kaka'ako neighborhood through a partnership with landowner Kamehameha Schools.
Here's a detailed map of the Eat the Street Kaka'ako location:
With the larger venue, 26 food trucks and street food vendors and extended media coverage by Nonstop Honolulu and KITV4, Eat the Street Kaka'ako is expected to draw a crowd twice the size of the first event.
Food trucks will be situated on the Ewa side of the lot, while vendor tents, eating areas and the DJs will be stationed on the opposite side to minimize congestion.
Eat the Street Kaka'ako will also have more parking options, including a designated parking area with over 100 stalls. There's also ample street parking options on South Street and surrounding cross streets.
It's amazing that it was just a few weeks ago when StreetGrindz.com, Nonstop Honolulu and Kamehameha Schools came to the table with ideas on how to collaborate and take Eat the Street to the next level.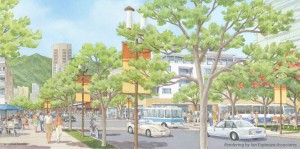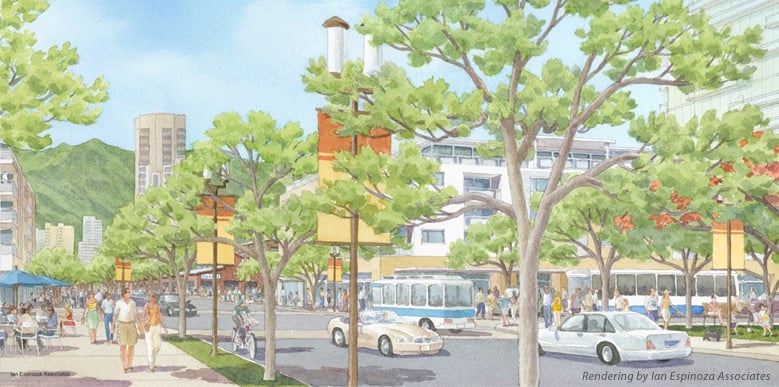 With a master plan to develop 29 acres in the Kaka'ako area into a thriving residential and commercial community, Kamehameha Schools saw Eat the Street as a great opportunity to connect with the neighborhood and get involved with a grassroots event that supports local businesses. Kamehameha Schools' Kaiāulu 'o Kaka'ako project spans over nine city blocks, bordered by Cooke, South, Halekauwila streets and Ala Moana Boulevard.
Nonstop Honolulu, meanwhile, got on board because we loved the idea of supporting a grassroots event in the heart of Honolulu that's centered on something we're passionate about too — eating!
So come early on Friday, and bring your friends for a night of food, fun and good times.
Did you attend the last Eat the Street event? If so, do you have any tips for first-timers? If not, we hope to see you there. We want to hear from you in our comments section — join the conversation!