Kakaako has two new artisan sandwich shops
Here's your first taste of HICraft Kitchen and EARL Kakaako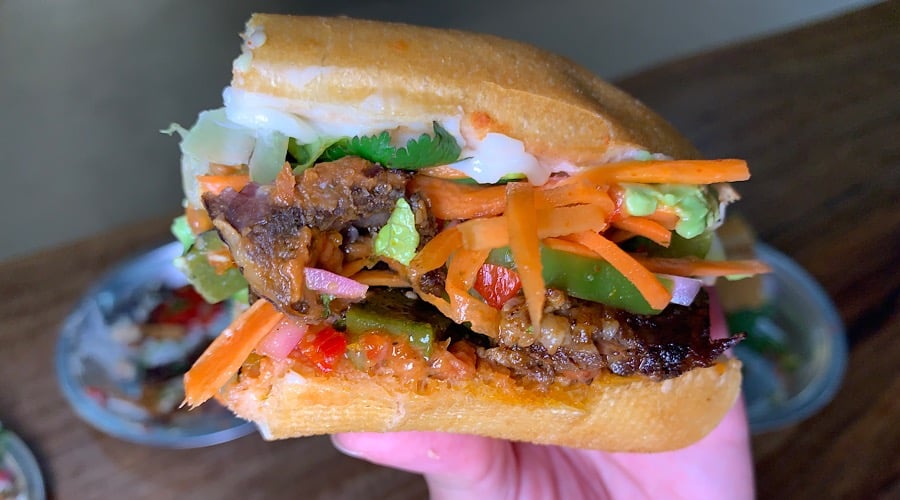 Sandwich lovers, you have two new reasons to head to Kakaako. HICraft Kitchen and Earl Kakaako have opened on Keawe Street within a two-minute walk of each other, both owned by East Coast natives with a crazy passion for making gorgeous sandwiches with quality ingredients.
HICraft Kitchen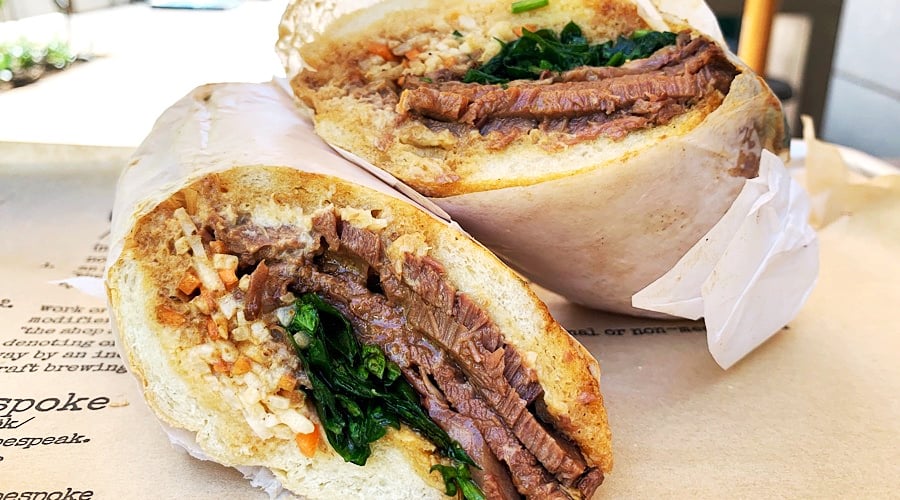 HICraft Kitchen is the brainchild of Carlos Jorge of Brooklyn, New York. After 20-plus years of cooking in fine-dining kitchens such as Zuma NYC and The St. Regis Hotel on Kauai, Jorge brings an artisanal touch to his craft sandwiches. On a menu of clever names like Fowl Play and Beet Me Up Scotty, it's Shorty's Rib ($14) that is HICraft's signature dish.
Made with 12-hour braised Makaweli Ranch short ribs, this shorty is stacked with meat. I get three thick slices of tender, juicy beef with peppery arugula, refreshing and crunchy jicama slaw and biting horseradish. The crusty bread works, but the sandwich is a little wet for my taste. I dribble quite a lot on myself.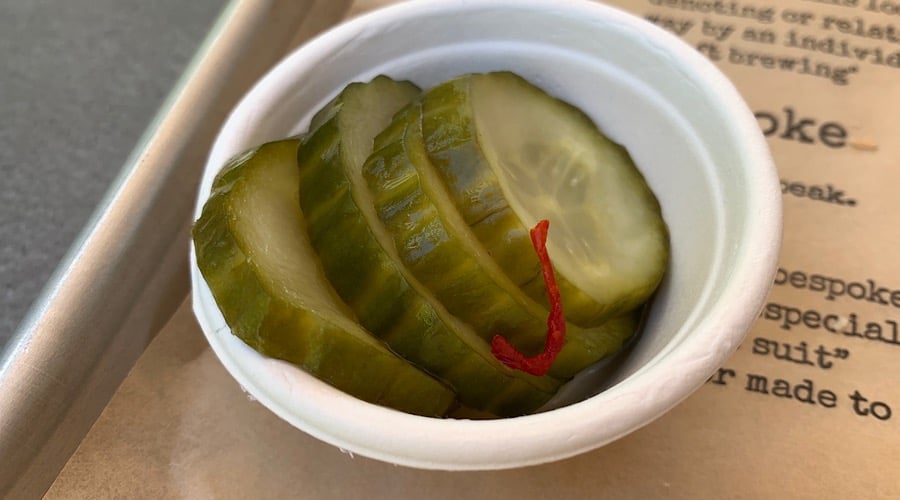 And the pickles — spicy yuzu pickles are a treat! They look unassuming but from the first bite, I'm in love. These super tangy, fragrant, spicy pickles are reason enough to visit. You'll want to put them on everything — and lucky for you, they come with every sandwich.
The eatery is in the new Keauhou Lane complex along with Down to Earth Kakaako and Real a Gastropub. It's sleek, clean and modern: Open kitchen, floating shelves and light wood counters made from rescued Waialae Bowling Alley flooring give it an aesthetic that's elevated but casual, local and sustainable. That's the same philosophy behind Jorge's food.
It should be noted that HICraft Kitchen is still in soft-opening mode, adjusting and tweaking for a grand opening date to be announced on their Instagram feed @HiCraft_Kitchen. Meanwhile, soft-open hours are 11:30 a.m. to 3:30pm.
HICraft Kitchen
516 Keawe St.
Tues-Sat 11:30 a.m.-3:30 p.m.
379-1842
@HICraft_Kitchen
Validated parking in building
EARL Kakaako
Just down Keawe Street, kitty-corner to Salt at Our Kakaako, a second sandwich shop opened this past Friday, March 8. EARL Kakaako marks the second location of EARL Kaimuki, short for "Eat a Real Lunch." Owner Justin Parvizimotlagh hails from Baltimore and his shop is known for braised meat sandos, creative combinations and counterculture coolness, The new EARL Kakaako is moving beyond sandwiches with a totally different menu from Kaimuki. Though we got an exclusive first look at some of what's to come, Parvizimotlagh is keeping a lot of details hush-hush, reserving the unveiling of his full menu for the grand opening on March 20.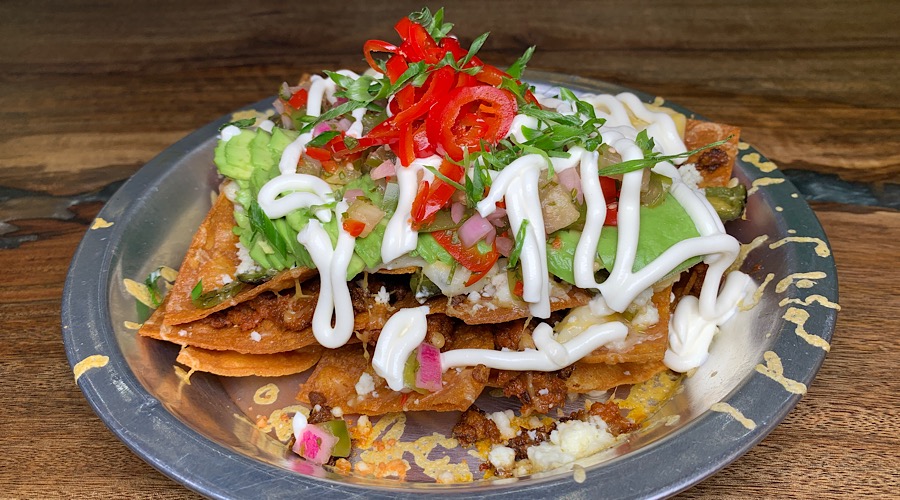 Our sneak peek starts with nachos. Nachos? Yes, but with the EARL treatment: Tortillas are fried extra crispy to stand up to scoops of chorizo, refried beans, bechamel sauce, tomatillo sauce, avocado and crema. And those lovely red slivers? Parvizimotlagh's pickled Fresno chiles, which he lovingly called "hots." Like Jorge's yuzu pickles, these make everything better. Spicy, vinegary accents are nothing new, but done right, they will stay locked in your brain.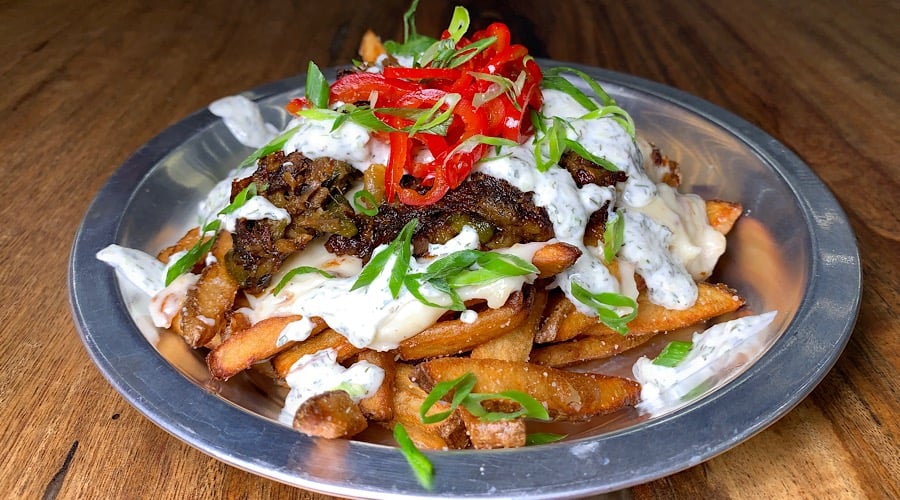 EARL's hash fries may look similar to the nachos, but they're more of a deconstructed hash made from double-fried french fries topped with a hash of braised brisket roasted poblano and onions, bechamel cheese sauce, green onion, "hots" and tzatziki. The tzatziki adds a nice cool finish to a heavy appetizer.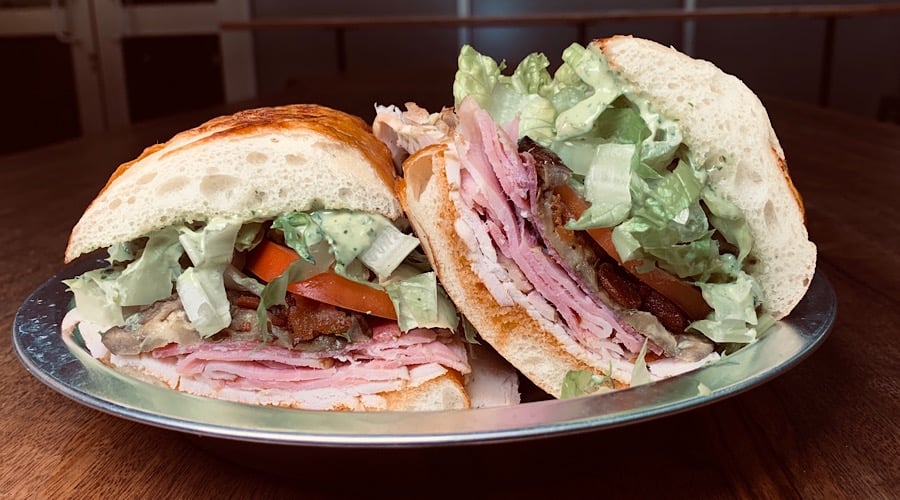 A combo of Parvizimotlagh's most popular sandwiches to date, the Italian and the Club, EARL's Italian Club is ham, turkey, salami, bacon, pesto mayo, spicy butter, roasted eggplant, roasted red pepper and provolone on a thick hoagie bun, Philly-style. And with the "hots" on top, it's really similar to a Philly Italian hoagie, especially with all the antipasti ingredients. All I need is some water ice.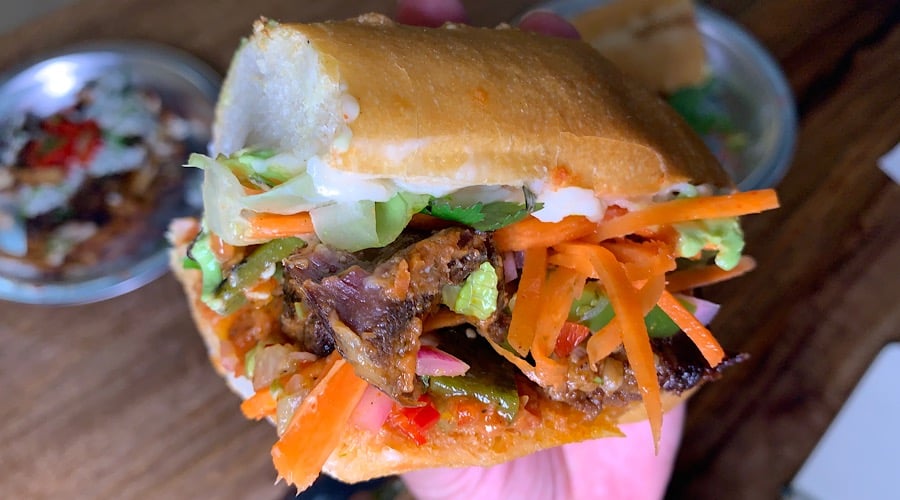 Signature slow-braised short ribs topped with chipotle bechamel, roasted poblano, tomatillo salsa, pickled carrot, refried beans and avo mash make up the short rib torta. For more information on EARL Kakaako's opening, check their Instagram feed @earlkakaako.
Like the murals that now festoon the once-drab warehouse district around them, these two new sandwich shops bring bright new flavors to Kakaako.
EARL Kakaako
400 Keawe St.
Daily 10 a.m.-10 p.m.
www.earlhawaii.com
@earlkakaako
Validated parking in Salt complex