Just opened: Down to Earth's new Pearlridge store
Two floors with extensive hot and cold bars, dine-in tables and DTE's largest vegetarian food lineup yet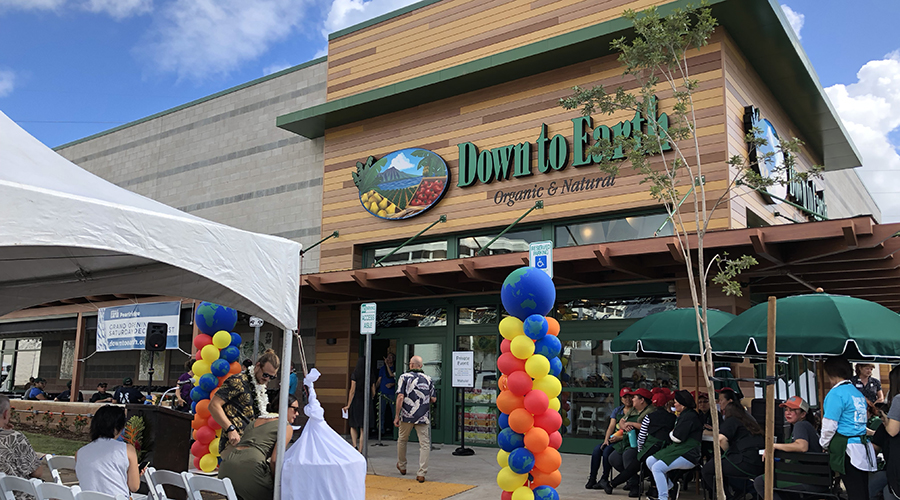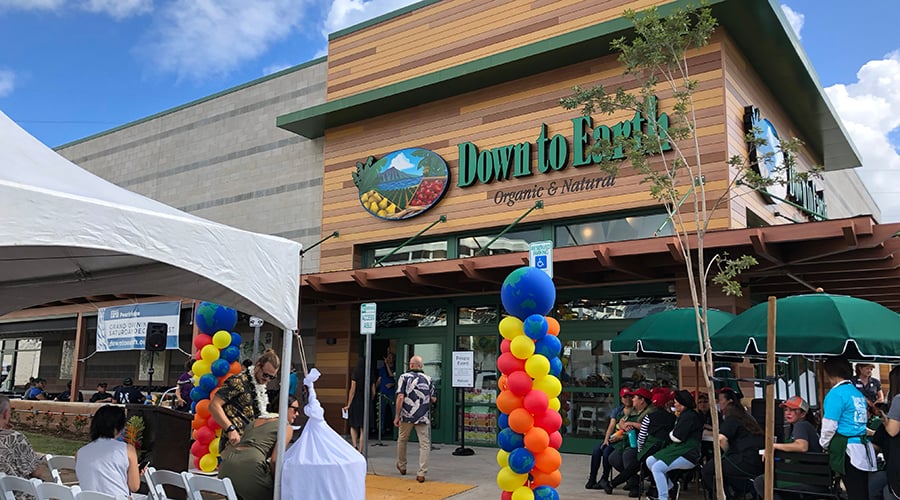 I remember going to Down to Earth Pearlridge when it was across the parking lot from Anna Miller's. That was about a decade ago. The health food grocery store was small and the hot bar selection limited. That's about all I remember.
Now there's a new DTE Pearlridge a stone's throw from the old location — in the same parking lot as the former Toys R Us. And this rebirth is exciting.
Not only does the new DTE have a more modern vibe, it's also the local company's first standalone store. At 13,000 square feet it's more than double the size of the old Pearlridge site and has the same spacious feel as the 13,000-square-foot Kakaako location opened earlier this year. There's an upstairs mezzanine where you can eat overlooking the store. The mezzanine area will eventually host cooking demonstrations, seminars and small functions.
Other ways this Pearlridge store is different: There's an expansive all-vegetarian food selection with fresh-baked pizzas, made-to-order rice bowls with Asian-style toppings, vegetarian sushi with a tofu substitute, baked goods and more. Besides the large hot and cold bars, my favorite thing is the pizza variety — I saw at least six different pies while I was there.
This new Down to Earth reminds me of Whole Food Market Queen, but with local flair. And it's always nice to support local.
Down to Earth Pearlridge
Pearlridge Center East (next to the old Toys R Us)
98-211 Pali Momi St.
Aiea
Daily 6:30 a.m.-10 p.m., deli closes at 9 p.m.