Joy of Sake: The how-to guide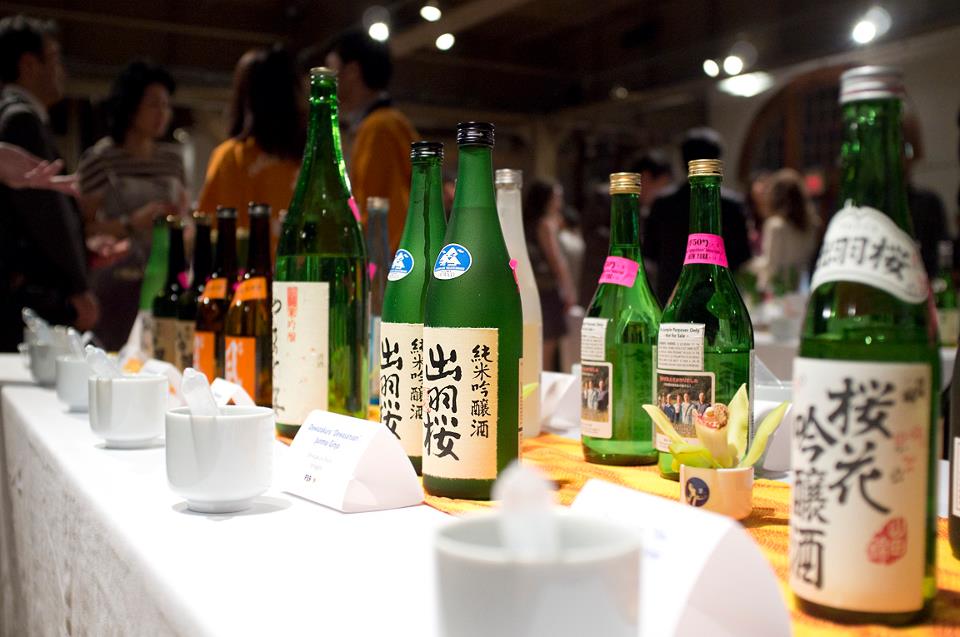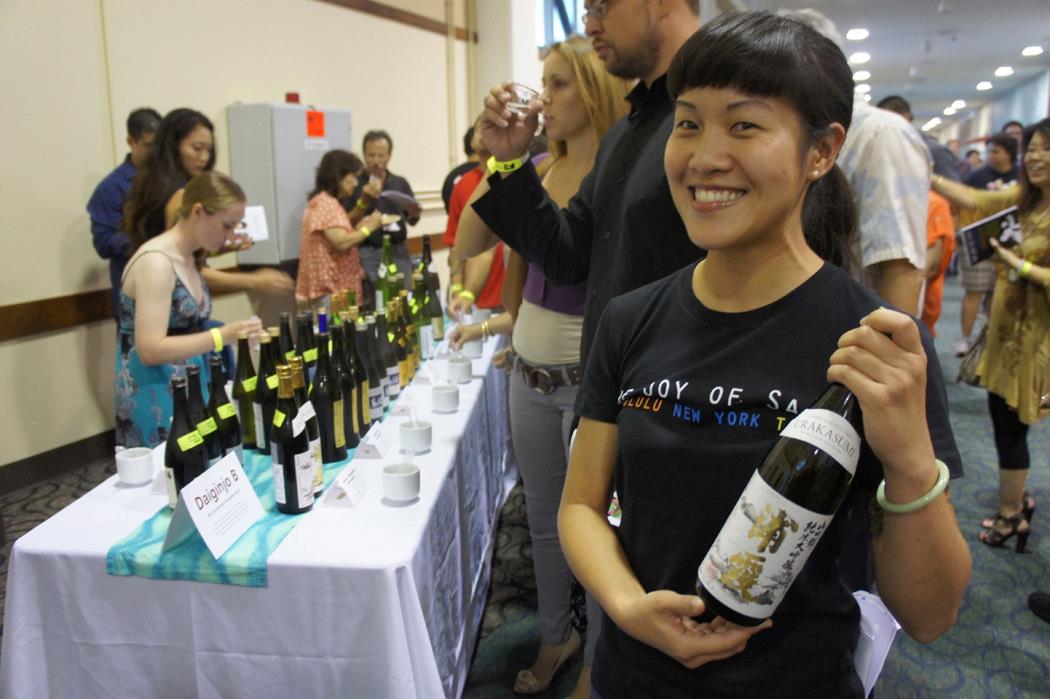 How will you tackle 370 junmai, ginjo and daiginjo sakes along with bites from 19 restaurants? That's the conundrum that awaits at Friday night's Joy of Sake.
From past experience attending this event, I've gleaned some info to help you strategize. Joy of Sake is actually the world's largest sake tasting outside Japan, and as sake becomes more popular in Hawaii, it keeps growing. To help accommodate the crowd, organizers have upped the space by 20 percent this year by introducing Izakaya Alley, which will feature upscale street foods from popular Oahu eateries including Koko Head Cafe, Pig and the Lady and Buho Cocina y Cantina. Plus Shimazu Store will be selling sake shave ice for $5, and that includes 2-ounce shots of my favorite yuzusake as well as ume sake poured over the shave ice.
This year sake drinkers will be able to taste two sakes that received unanimous perfect scores from all 10 judges at last year's U.S. National Sake Appraisal, a miraculous feat considering there had been only one other perfect sake since the judging started in 2001. I'm curious to find out how Benten's tokubetsu junmai (which you'll find on the junmai tables) and Koimari's Saki junmai ginjo (ginjo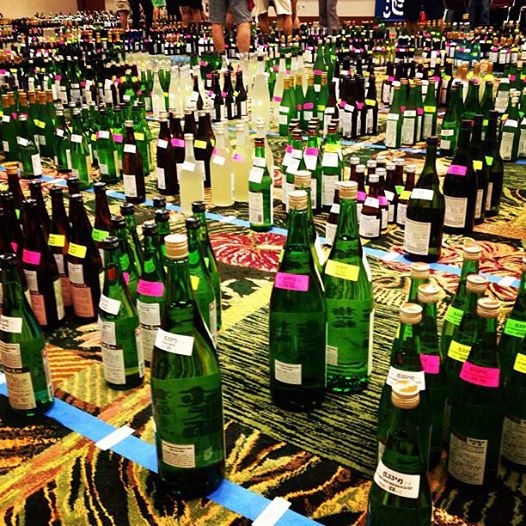 tables) will fare in this year's appraisal, which is being held in Honolulu today and tomorrow. We will know the results by Friday, including whether judges find any new perfect sakes. Even if they don't, you'll be able to try all the sakes that win gold and silver awards because every sake entered in the appraisal will be opened for tasting Friday night.
Want to know what 3,590 bottles of sake look like? Since the Joy of Sake and the appraisal are based in Honolulu, brewers send cases of their sakes here and volunteers sort them for events in Honolulu and New York.
When you arrive: Be sure to have your ticket handy. Both paper tickets sold at stores as well as Eventbrite printouts and electronic tickets on your mobile device are welcomed. This new system is meant to help streamline check-in with a simple scan as sake lovers arrive. Early admission tickets will allow for a 5:30 p.m. entry and general admission tickets will enter at 6:30 p.m.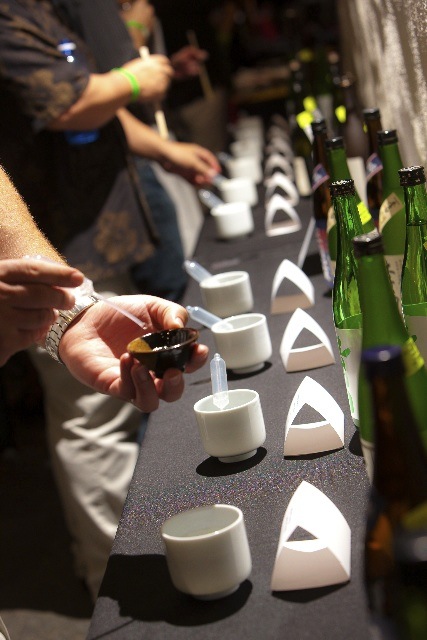 Navigating the sea of sake: This sake tasting is a marathon, not a sprint. Remember, 370 sakes are impossible to sample, set a reasonable goal and follow your game plan. There will be water stations spread out throughout the room, be sure to visit them frequently to help cleanse the palate and wash down the tasty eats.
Silver and gold stars on sake placards mean those sakes were judged most outstanding at the Appraisal. Most cards will have black stars, meaning the sakes can only be found in Japan and are not exported to the U.S.
Grazing tips: Joy of Sake has lined up 19 restaurants including two mainland eateries for your tasting pleasure. Most of them have been created specially for this event. I picked out some that will be at the top of my hit list. Be sure to show our mainland friends a lot of aloha, Hopscotch of Oakland, California and Memphis Minnie's BBQ Joint of San Francisco. For a complete listing of the restaurants and dishes, click here.
Gokujo Sushi
Please be safe and responsible and have a designated driver or take a taxi at the end of the night. See you Friday!
What: Joy of Sake
When: Friday, July 18 from 6:30 p.m. to 9 p.m.
Where: Hawaii Convention Center
Tickets: $95 at www.joyofsake.com, $105 at the door