Joy of Sake preview: Memphis Minnie's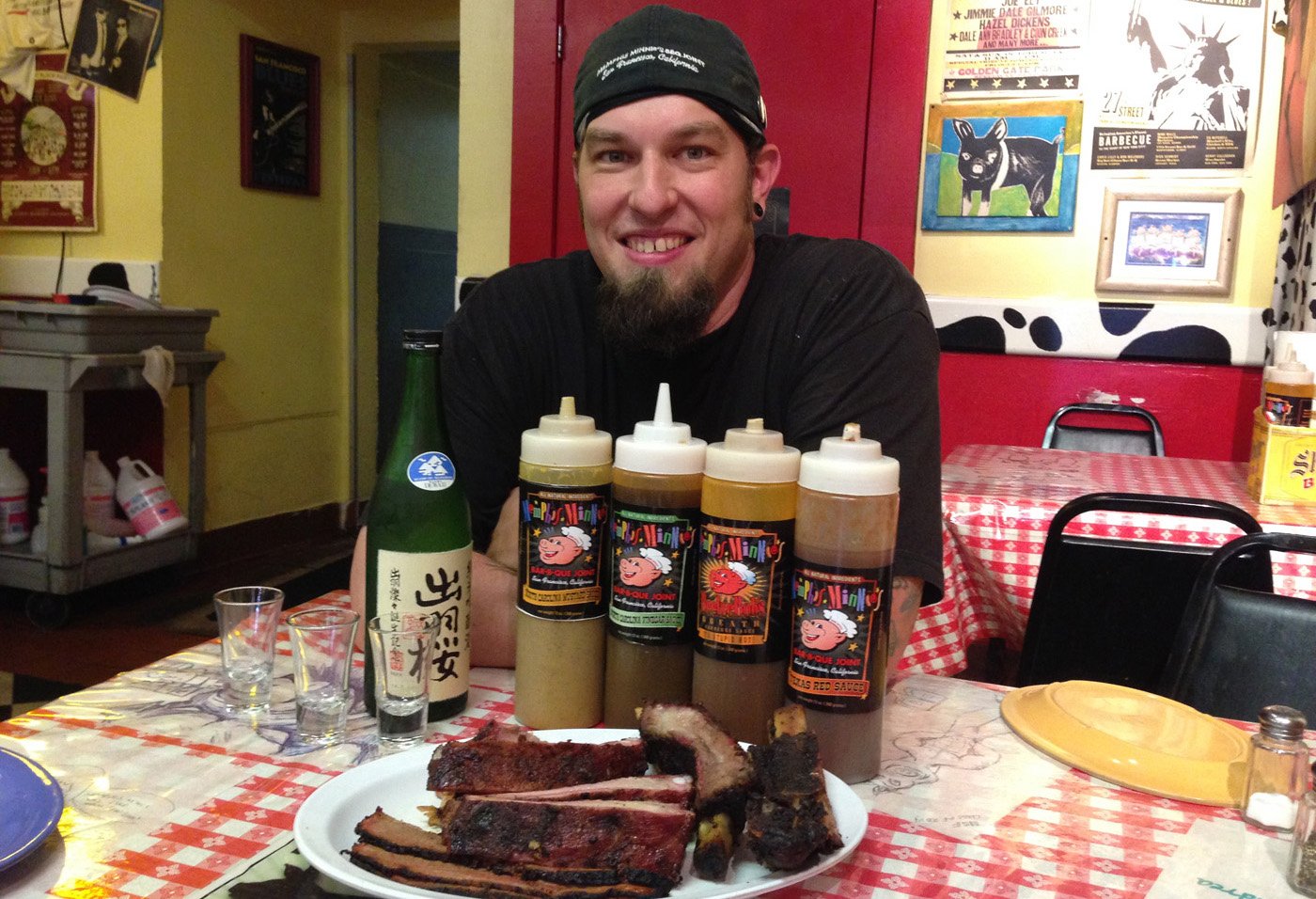 There are 19 restaurants participating in the Joy of Sake on July 18, of which two are from California. On my recent trip to San Francisco, I got to meet Tom Campbell of Memphis Minnie's, which is located in the heart of San Francisco's Haight district, as he was prepping for the sake fest.
Most people think of pairing sake with dishes that have Asian flair, but the spectrum of earthy to sweet to acidic to smooth is so broad that — done right — sake can be matched with any food, even Southern barbecue. Why Memphis Minnie's? The restaurant's founder, the late Bob Kantor, was a sake lover as much as he was a barbecue lover. This is probably the only barbecue joint in America that offers a flight of sake to pair with their food, and he participated in the Joy of Sake when it was in San Francisco.
Yes, Kantor was Jewish and from New York, but don't let that fool you. He named his restaurant after his mother, who grew up in Memphis before moving to New York City. She loved pork, so her way of dealing with their religious dietary law was not to fry any bacon when she knew their rabbi would be visiting. Love. It.
Memphis Minnie's has been in business for 14 years, which Campbell says is "the longest running BBQ joint in the city." Even after Kantor passed away late last year, he vowed to keep the family's dream alive and turn out the best 'cue in San Francisco. To give you an idea of how popular they are, they serve about 1,200 pounds of brisket, 1,000 pounds of pork, and 200 slabs of ribs per week.
If you like this stuff, come early in the week. "We don't sell frozen meat and it's hard to find beef ribs so I'm often out by the end if the week," Campbell said.
Campbell himself has some Hawaii ties: He and his wife met here when they worked on American Classic Cruises in 2001. Aside from the Joy of Sake, he's looking forward to enjoying Hawaii and seeing what the culinary scene is here. When you see him at the event, be sure to raise a glass and toast Bob Kantor as you enjoy the pairing with his brisket.
Memphis Minnie's
Memphis Minnie's
576 Haight Street
San Francisco, CA 94117
415-864-7675