Jonathan Mizukami returns to relaunch Vintage Cave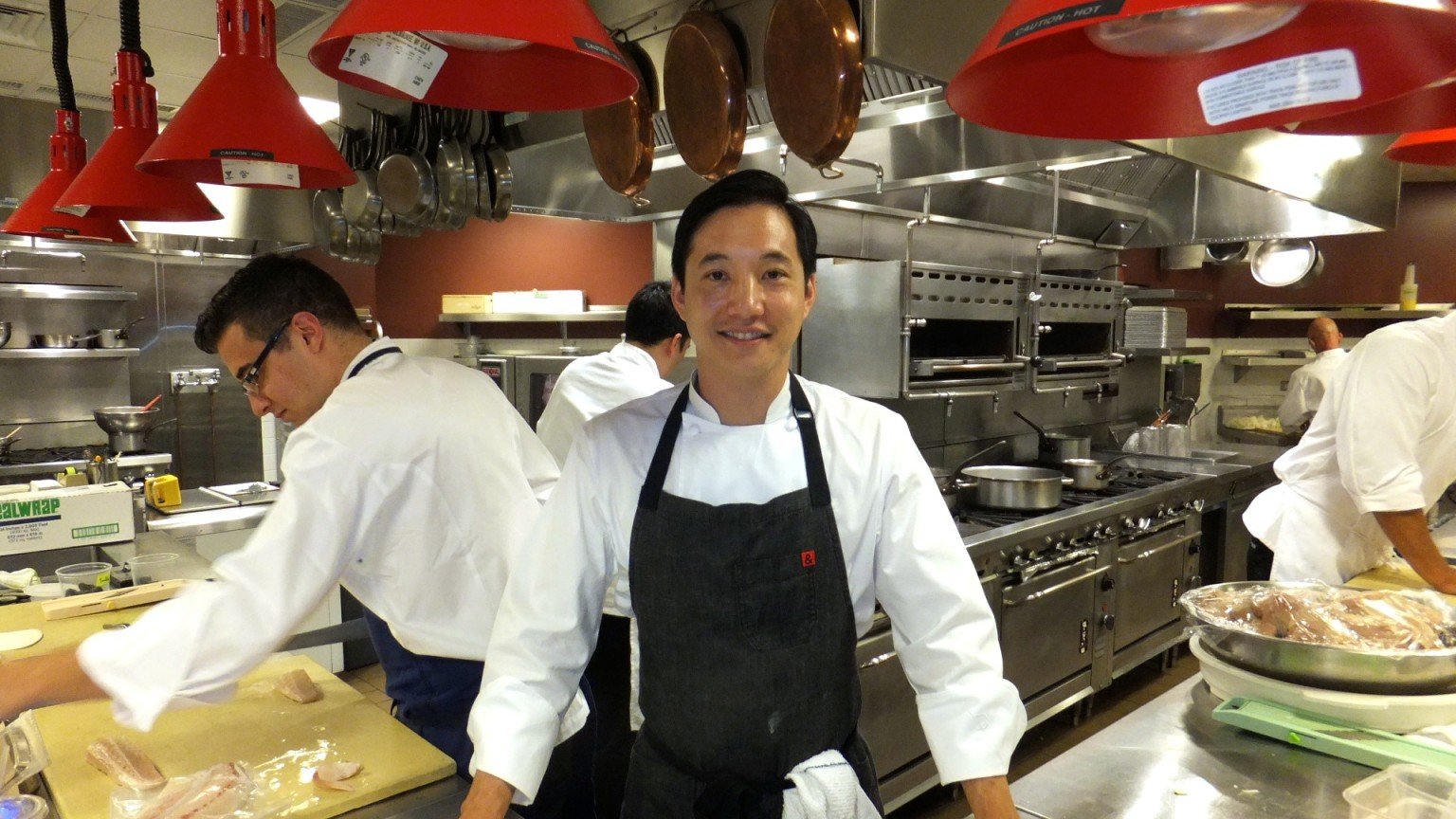 Inspired by his mother, Maui-born Jonathan Mizukami discovered his passion for food at a very young age. "My mother is a really good cook," he said. "Every week, we would have a different theme from a different region, Thailand, Germany."
The Maui High graduate found his mother's diverse, worldly and dynamic cooking fueled his desire to attend Maui's community college, now known as the Maui Culinary Academy, where he was a sponge absorbing the world of fine cuisine. One of the books he picked up at the library was "The French Laundry Cookbook," penned in 1999 by Thomas Keller, Susie Heller and Michael Ruhlman. He set his aspirations high: To work at The French Laundry.
Keller is an American icon when it comes to cooking. He has been dubbed "America's Best Chef" by Time magazine and is a multi-award winning chef, author and restauranteur trained in classic French technique. Mizukami describes Keller as "the best chef in America." "He is very meticulous; he has an eye for detail, and expects you to work at the highest level," Mizukami said.
After college, Mizukami spent a brief period at Alan Wong's Honolulu. We actually first met there in 2003, and worked together. I was a server in the front of the house, and Mizukami was a chef in the back of the house, but I always remembered his kind demeanor, sweet smile and how he was always so gentle and soft spoken. He eventually applied for a position at French Laundry and got it. Keller flew Mizukami to California, then to New York to train at Per Se, and after two weeks, he was back in Yountville, California. He was cooking side-by-side with Keller at The French Laundry where it takes at least two months advance notice to book a reservation at the $300-a-head restaurant.
He spent six years making his way through the kitchen until eventually claiming the title of Sous Chef at the three-star Michelin restaurant located in Napa. Four years later, Mizukami yearned to come home and he decided to submit his letter of resignation before having anything to fall back on. But as luck would have it, Vintage Cave came calling. Mizukami and Vintage Cave general manager Charly Yoshida worked together at Alan Wong's, and after returning home, Mizukami and Vintage Cave/Shirokiya owner Takeshi Sekiguchi realized they were both on the same page when it came to the future of the restaurant. "It seemed like a good fit — we share the same vision, what he wants to achieve I want to achieve, he wants what I want," Mizukami said.
Mizukami has since been carefully assembling his team of about a dozen new chefs from around the globe. The restaurant quietly reopened a few days ago, after chef Chris Kajioka departed in late July. With a week and a half of training, the new Vintage Cave team is inspired, motivated and excited to present a new vision for diners. "I think Chris did a great job…" Mizukami said. "I am thinking about the present and what is happening now."
The menu philosophy of Vintage Cave is now similar to French Laundry. Guests can choose from a vegetable tasting or a chef's tasting of 10+ courses, and Mizukami hopes to eventually craft a special menu in addition. "I want to take everything that I have learned and bring it back to Hawaii," he said.
A talented new pastry chef is whipping up sugar and chocolate delicacies in the kitchen too. Eddie Lopez, originally from Chicago, was Pastry Chef de Partie at The French Laundry, Grace Restaurant and at two-star, Michelin-rated, Sixteen, located in the Chicago Trump International.
At the helm of it all Mizukami is poised, confident and humbled to be home. He says French technique is his foundation, and he is inspired by the local ingredients, small farmers and past experiences that come through in his cooking. After working with the best of the best in America, he said it's time for him to incorporate his training, but create his own style.
Vintage Cave
Ala Moana Center (basement of Shirokiya)
808-441-1744
reservation@vintagecave.com