Japan's prized eggs are coming to Hawaii
Get a taste starting this weekend at Deck Waikiki
Raise your hand if you love eggs. Ok. Now, raise your hand even higher if you love eggs from Japan! If you're a total Japan egghead like me, you know what I'm talking about. That signature golden-orange yolk and compact white is the basis for many of Japan's favorite dishes: Tamago sandwiches, chawanmushi savory custards, tamagoyaki rolled omelets, the list goes on.
Japanese eggs are unrivaled for their superior quality and ultra-rich flavor. Chicken farms in Japan have exacting hygiene standards and salmonella countermeasures to prevent contamination, meaning they can and are safely eaten raw. After 14 years of negotiations, the United States recently agreed to allow the import of Japanese tamago and the Japan Poultry Association is eager to sell its hot commodity stateside.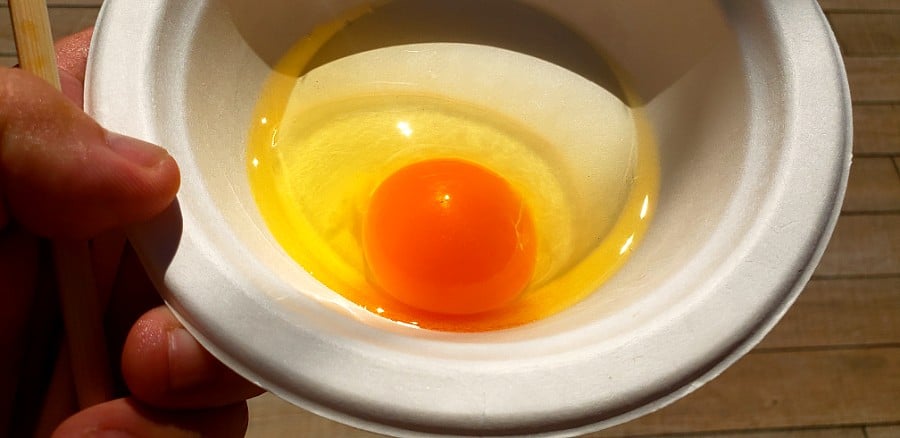 Frolic Hawaii was hosted by JTB Hawaii and the Japan Poultry Association to learn about Japanese egg production and the safety measures in place to maintain their world-renowned quality. We were also treated to a tasting of Japanese eggs at Deck at the Queen Kapiolani Hotel because it is the first restaurant you can get a taste of the prized tamago. Starting this Sunday, Nov. 10 through Dec. 1, Deck will feature a handful of dishes using eggs imported from Japan at a special tamago station as part of their Sunday brunch buffet.
See also: Best brunch buffets on Oahu
These eggs are very fresh, with only two to three days between production in Chiba, Japan to landing in Honolulu via overnight airmail.
Of the egg-cellent dishes we tried, these were our favorites:
Eggs from Japan are often eaten raw and the best expression is in the humble tamagokake gohan, otherwise known as TKG. All you need is a bowl of hot rice, an egg and a couple of dashes of shoyu. Whip thoroughly and enjoy the rich, umami bomb of the yolk enhanced by shoyu.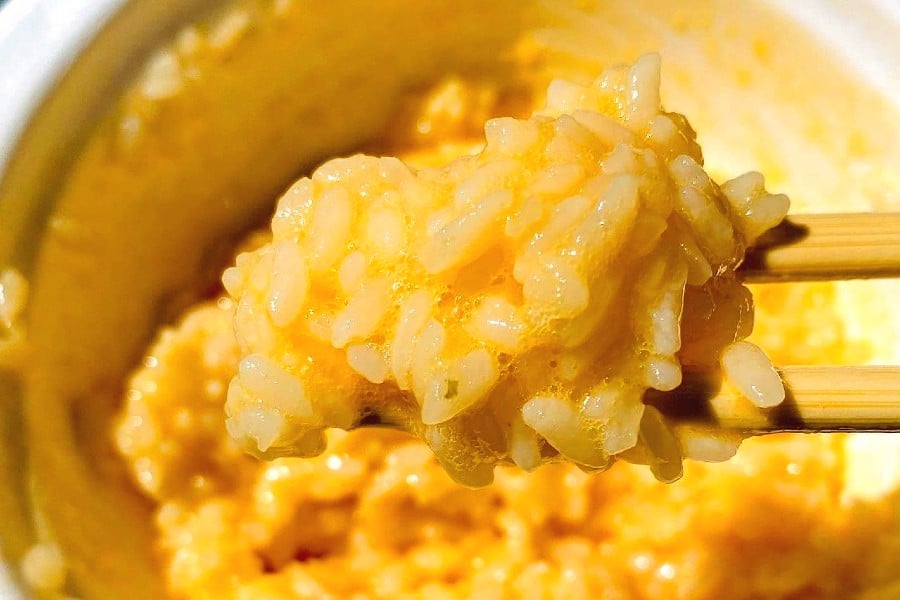 Ahi poke with egg yolk is served in a small martini glass. The golden yolk is nestled snugly next to fresh ahi poke, a dollop of avocado and fried won ton chips finish it with a crunch. Break the yolk, mix and enjoy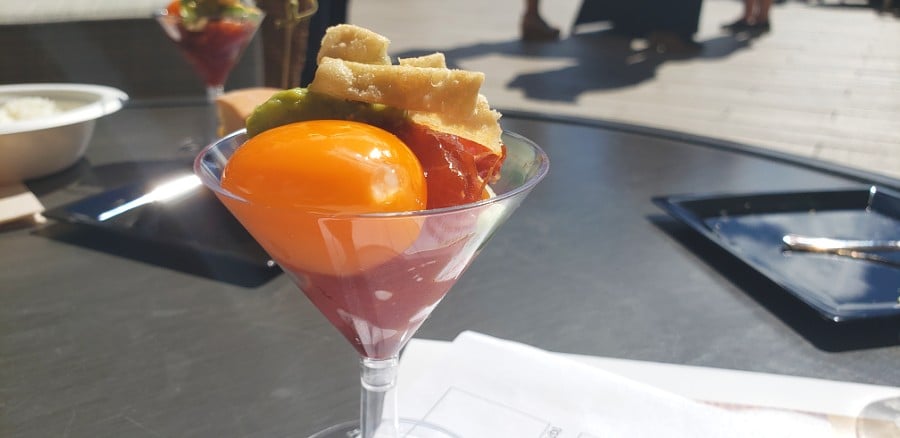 Savory, sticky and creamy, this utterly luscious egg salad sandwich is perfectly seasoned and served generously on toasted ciabatta. Each bite has egg salad oozing from all sides, which made it reminiscent of enjoying these as a little kid. It's so delicious, I want to see it on their daily menu.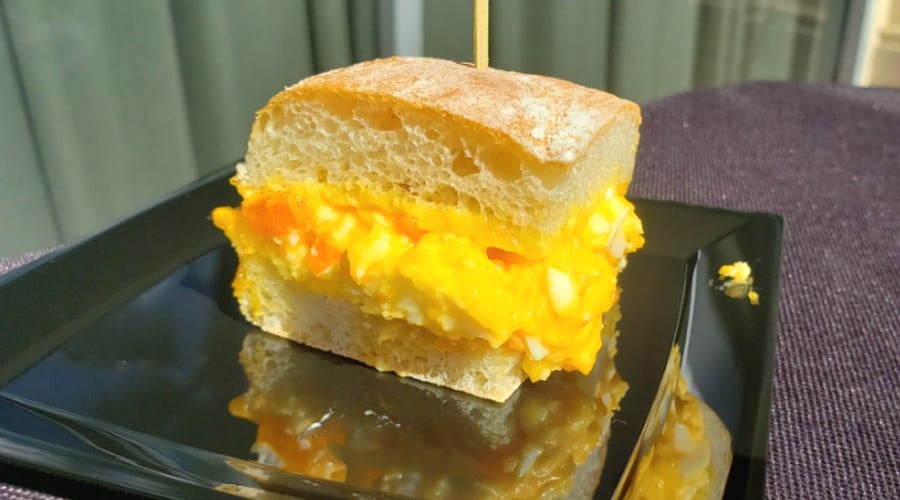 Deck Waikiki
150 Kapahulu Ave.
Waikiki
931-4488
Sunday brunch hours
11 a.m. – 3 p.m.
$55