It's finally open: AYCE Gen Korean BBQ at Ala Moana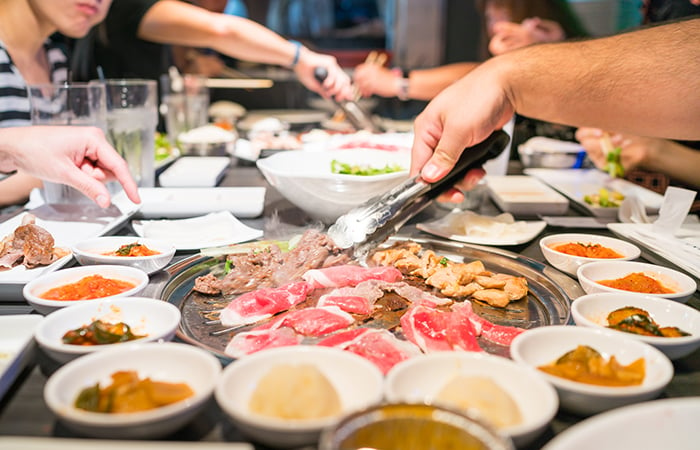 By Dale Yasunaga
Special to Frolic Hawaii
If you're among the 6,700-plus people who have liked Gen Korean BBQ Ala Moana's Facebook page, you probably know that they soft opened this past Friday. You may have even braved the crowds to be one of the first to answer the question that's been on our minds: Is Gen worthy of the hype?
Gen Korean BBQ, a chain of all-you-can-eat yakiniku restaurants from California, made its Ala Moana Facebook page in February 2016 and started teasing. "Wait for us, Hawaii. "We can't wait to MEAT you." "Oh my Gogi." The huge space, site of the former Tsukiji Fish Market and Restaurant, filled up and drew crowds all weekend.
Why? Gen is known for quality meats at reasonable prices. Even with the expected price bump for Hawaii, lunch rings in at just $15.99 and dinner at $26.99. Tables are held to a two-hour time limit and you can order up to four meat selections at a time per grill. Four orders of meat actually fill up one grill perfectly, and you can order one round after another.
Speaking of grills, Gen Korean BBQ Ala Moana has 72 of them and can seat upwards of 300 hungry diners. All tables are already set with banchan, sauces and salad. Rice follows shortly after, along with your beverage order (be warned: The restaurant is BYOB until it gets its liquor license).
The meat selection for grilling is extensive with different preparations and cuts of beef, pork, chicken, shrimp, calamari and more. It can be a bit overwhelming for first-timers, but the portion sizes are reasonable and conducive to ordering many times so you can sample different meats and flavors.
We had a lot of food. Almost too much. Overall everything we sampled was of good to above average quality. The meats were tender, well seasoned and came to the table very quickly after ordering. Standouts were the steak, nook gan sal (marinated finger short rib), bone-in kalbi, spicy pork, garlic chicken and the Gen signature pork chop. The sesame oil and tangy dipping sauces given to each customer were standard fare, although the green tea salt was unique and added a welcome extra depth of flavor.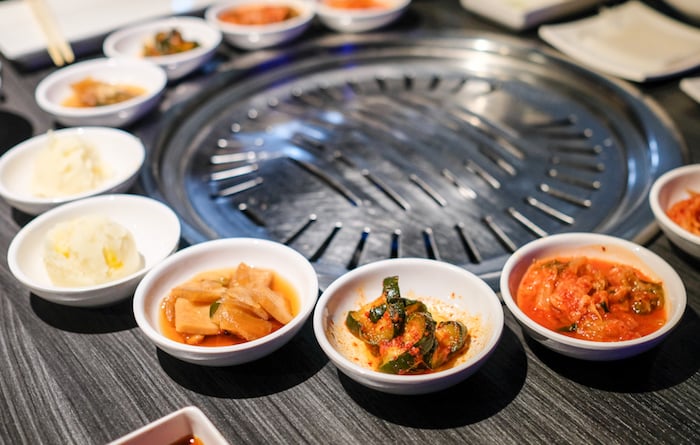 In addition to the extensive meat and seafood selection, there are also a handful of sides including rice cakes, soups (soybean stew or soon dooboo soft tofu) and jap chae noodles. But neither these nor the complimentary sides (banchan) are the stars here.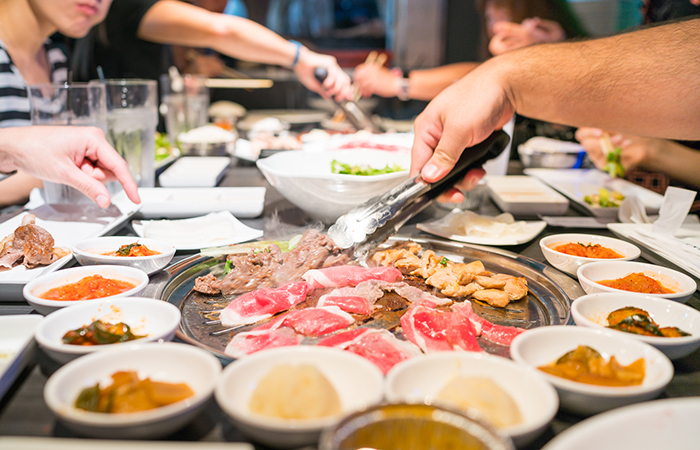 The efficiency of service once we started cooking was astounding. Even with nonstop grilling and eating, it was hard to keep up with how quickly new orders would arrive. Rice, water and banchan were refilled regularly. It seemed we could not go more than a few minutes without being asked if we wanted to order more food.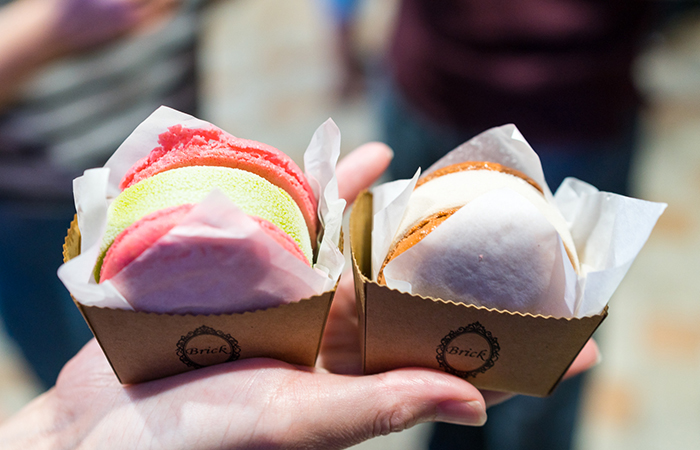 Once you've had your fill of yakiniku and paid your bill, there is the option to end your visit with a sweet treat. These macaron ice cream sandwiches come in a variety of flavors including matcha, coffee and strawberry. These are not part of the all-you-can-eat menu; you buy them at a counter for $4 each.
The only real negatives were minor and had nothing to do with the food. For example, the minimum party size for a reservation is 10 people, but the restaurant does not have a table designed to fit 10. We crammed ourselves around a table made for eight; the other option was to split up into two tables. You also can't split your bill on more than two credit cards per grill, which can be a challenge for groups of friends or family who don't carry a lot of cash.
However, the food here is an incredible value, especially for lunch (although your meat selection is slightly limited). The meats are at least on par with, and in many instances a step above, other all-you-can-eat options in town. The interior was clean and beautiful, and the service was good, especially since we went on their second night of service.
So is Gen Korean BBQ worthy of the hype? Yes, I believe it is.
Gen Korean BBQ House
Ho'okipa Terrace at Ala Moana (former Tsukiji spot)
1450 Ala Moana Blvd.
944-5227
www.genkoreanbbq.com
Sunday – Thursday 10 a.m. to 11 p.m.
Friday – Saturday 10 a.m. to 12 a.m.